Baldur's Gate 3
No new mods for yesterday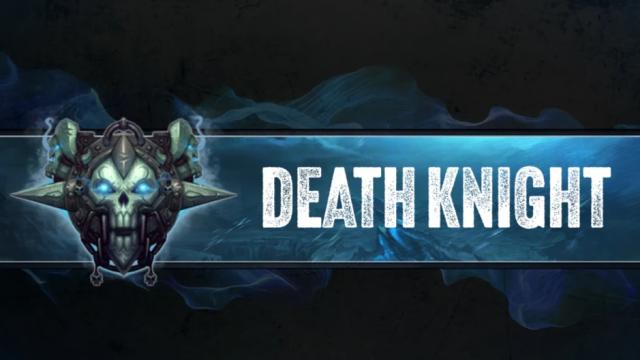 update

Death Knight Class - Champion of the Lich King
A mod for Baldur's Gate 3 introduces an entirely new class - Death Knight from the World Of Warcraft universe. It features multiple subclasses, over 30 custom abilities, and other unique characteristics. Subclasses: - Blood; - Frost; - Unholy. Class Features: - Each subclass comes with its own spells directly from World Of Warcraft; - It utilizes a rune system (the runes themselves are divided into 3 categories); - The class specializes in heavy armor and melee weapons; - Charisma is the primary attribute for spellcasting; - Despite specializing in heavy armor, Death Knights do not use shields. Subclass Features: - The Blood subclass is designed for tanky builds with a focus on defense. Spells primarily revolve around protection and damage absorption. Additionally, the class deals AoE damage. - The Frost subclass specializes in critical strikes (melee combat). Abilities (buffs) are activated after a critical hit, and the chance to deal critical damage to frozen enemies is further increased. - The Unholy subclass is one of the most complex yet effective classes. With the right development, you can create a powerful character with significant damage output. This class focuses on summoning minions and dealing damage through diseases and poisons.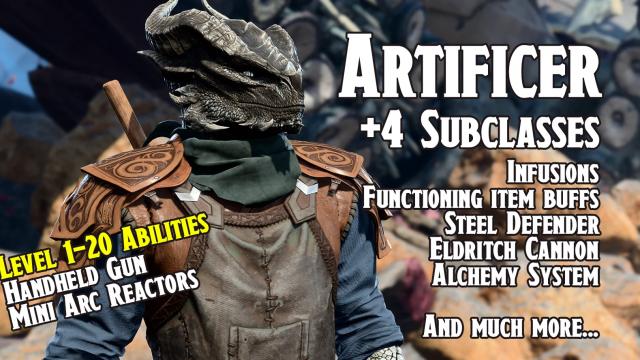 update

Artificer class and all subclasses
Baldur's Gate 3 mod adds an artisan class. Craftsmen are real craftsmen who can make potions, armor, weapons, and more. There are 4 subclasses in total: - Combat blacksmith; - Alchemist; - Artilleryman; - Armorer. All of these classes have a number of buffs to their craft. They perform worse in battle, but can provide an advantage to other allies thanks to powerful potions, good weapons, and so on.