Starfield will be added to Xbox Game Pass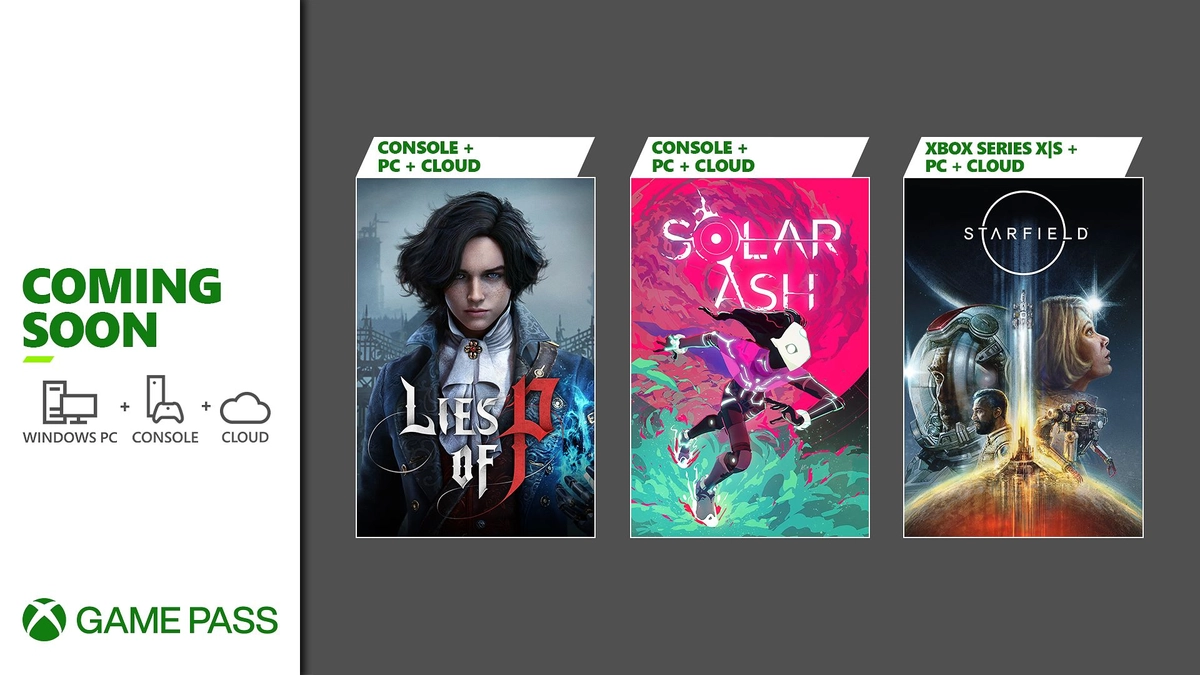 On September 6, 2023, at 3:00 AM MSK, Starfield was officially released worldwide and is available on Windows and Xbox X/S platforms.
Microsoft is considering the possibility of officially adding Starfield to the special Xbox - Game Pass subscription. The selection will not only include Starfield but also other games that have been available since September 5th. Among them are:
GRIS — already available;
Starfield — available from September 6th;
Solar Ash — from September 14th;
Lies of P — on September 19th.
Some games will be removed from Game Pass: Aragami 2, Metal: Hellsinger, Civilization VI, Train Sim World 3, Fuga: Melodies of Steel, and others.
Comments
0
Rules for writing comments. For non-compliance - ban!

Prohibited:

Use of profanity (mat) in messages
Communication is not on the topic of the material
Any insults of other participants, including the author of the material
Writing messages in whole or in part in CAPITAL letters (Caps Lock)
Expressing your opinion without supporting it with arguments
The use of links to third-party sites, or the use of images/videos/other content containing the aforementioned links

Messages that violate these rules will be deleted, and malicious violators - deprived of the ability to add comments on the site!