The Best Armor Mods for Skyrim SE
Mods are an integral part of Skyrim Special Edition. Mods can add various weapons, new gameplay possibilities, enemies, and much more. Modders have created a huge number of mods for the game, including armor mods. Armor in RPG games is not only a great way to protect your character but also an excellent way to customize them. Usually, the better the armor's defense stats and level, the better it looks, but this rule does not apply to mods. Let's take a look at the best armor mods for Skyrim SE that you can download from us for free!
Silver Dragon Armor
Silver Dragon Armor is a unique set for male and female characters. It is based on the standard materials from the game, so the set fits perfectly into the overall concept of the game world. It has high-quality textures and a unique model. The set gets its name from the helmet, which strongly resembles a dragon's head. You can download the mod from this link.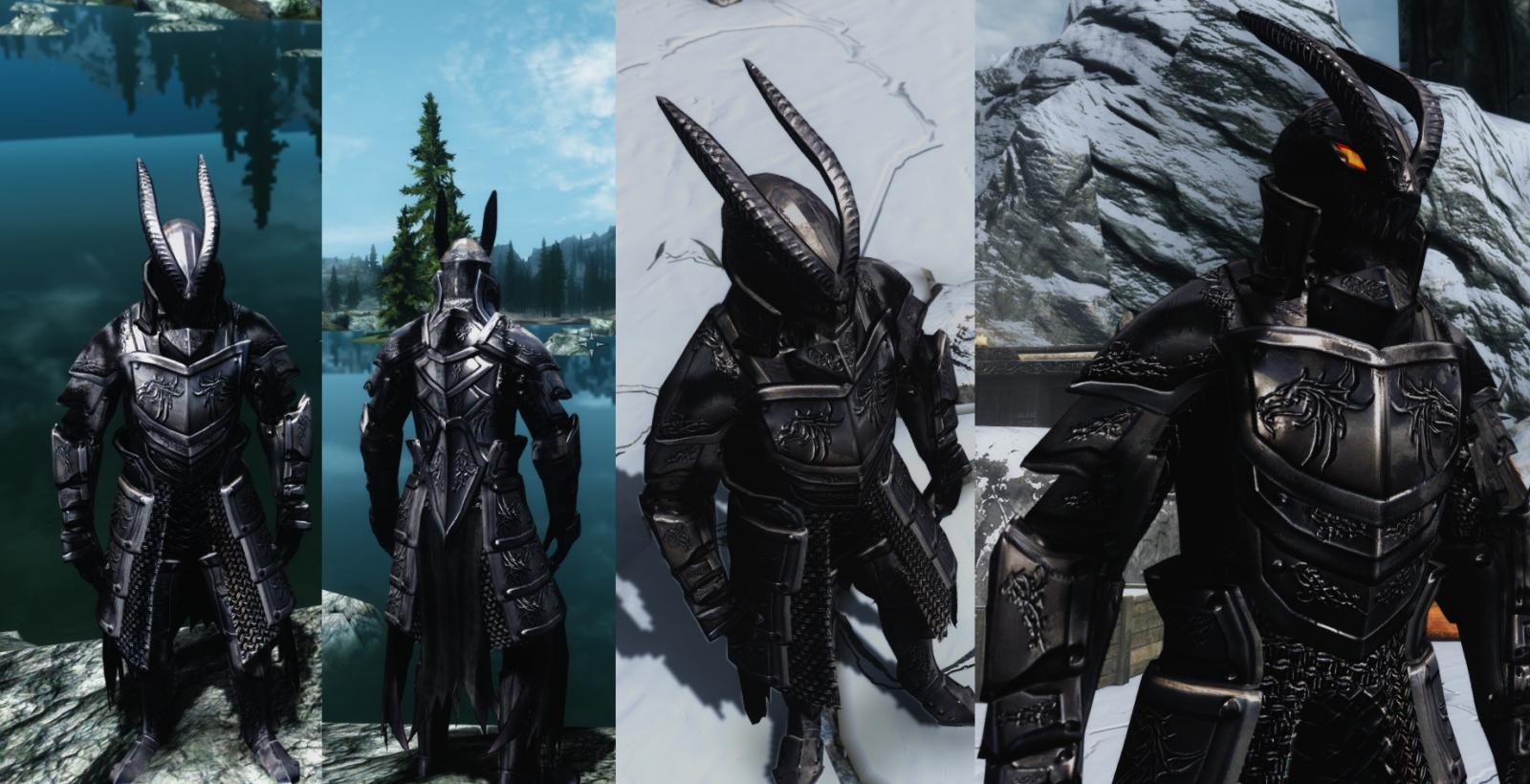 Magnus Robes
Mages in Skyrim Special Edition have almost no unique sets, which means that almost all players either wear the Archmage's set or standard robes of one of the schools - there are simply no alternatives. However, thanks to modders, we have some really cool mods that add equipment for mages. With this mod, you can acquire the Magnus Robes. Like the previous set, this cloak is made from standard materials and fits perfectly into the game's overall concept. However, it's not just a cloak, it's a full set with boots, gloves, the cloak itself, and more. You will have to make a little effort to obtain it, but it's definitely worth it.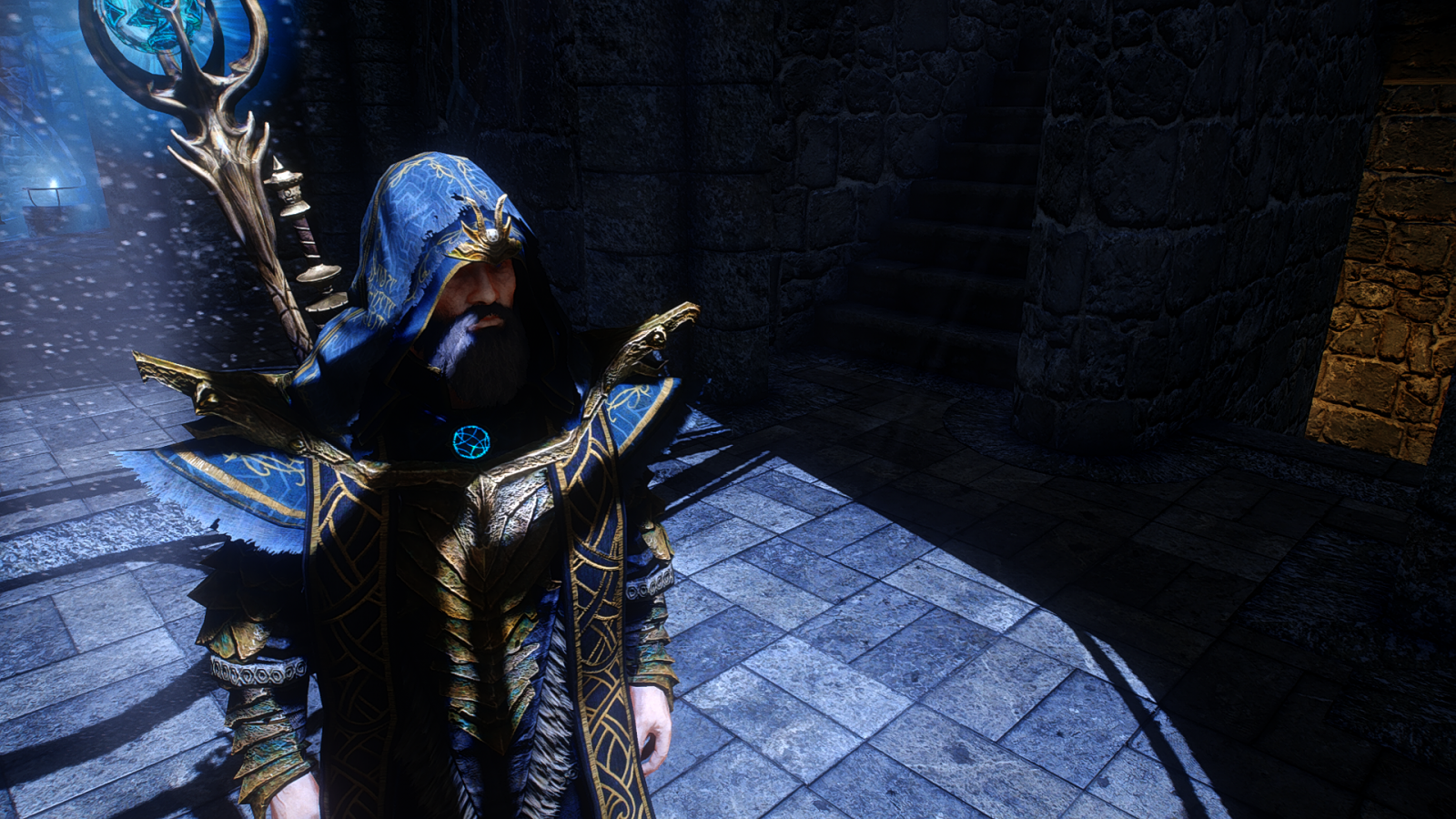 Dark Knight Set
Deserter X is a famous author of high-quality armor mods. Sets created by this author are always popular among users. However, the Dark Knight Set deserves special attention. Many sets by this author are designed for female characters, but this one is suitable for male characters as well. In addition to all the standard parts, the set also includes an amulet, shield, earrings, shorts, which is quite rare. Moreover, obtaining the set is also quite interesting. First, you will need to find a manual (instructions) for crafting in the game world, and only then will you gain access to the recipes. If you remove the manual, the recipes will disappear, so your forge won't be cluttered with unnecessary recipes.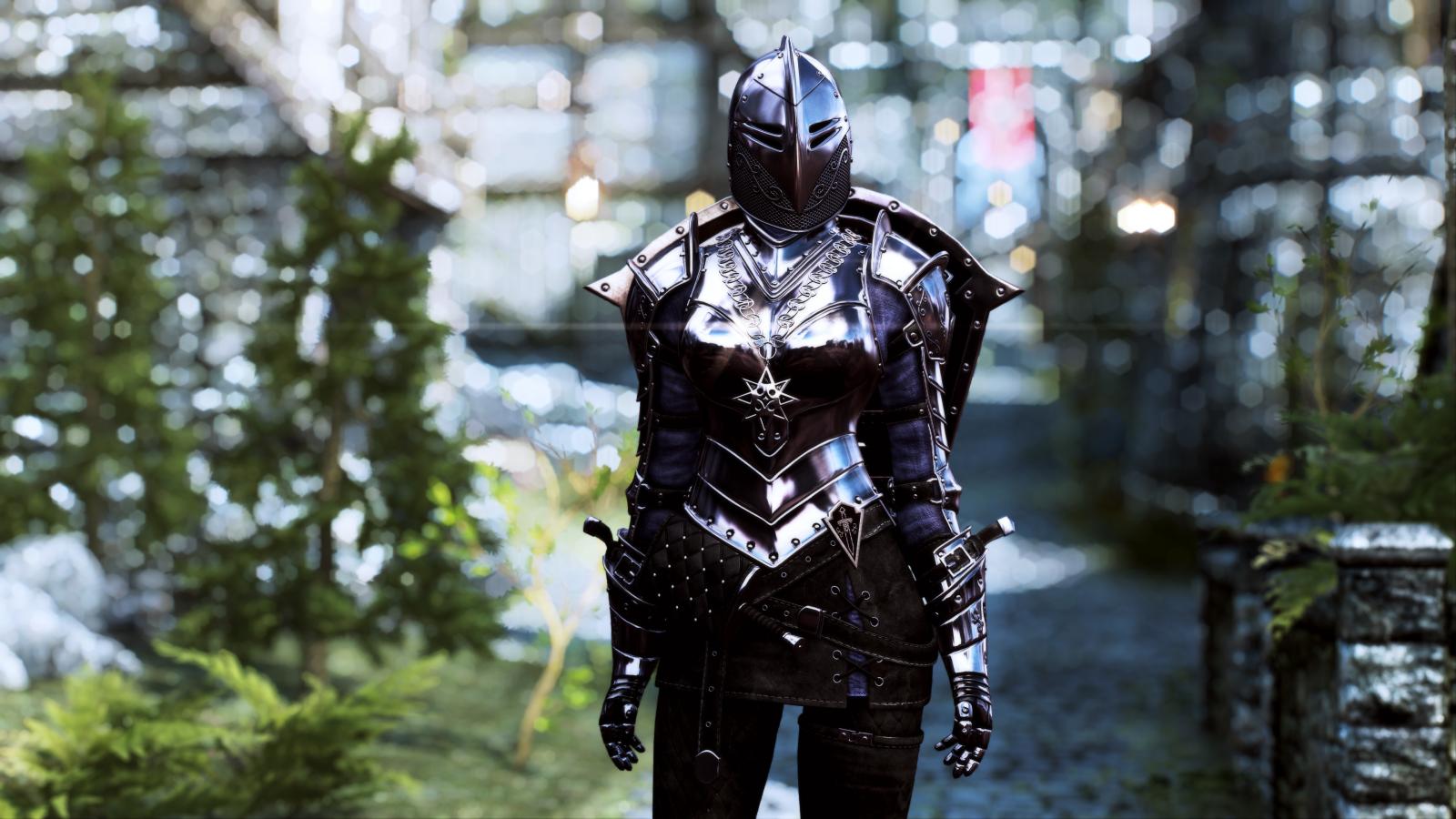 Demon Hunter Set
Another set in our top list is the Demon Hunter Set. Unfortunately, only female characters can wear parts of this set, there are no options for male characters. It is a well-detailed, high-quality set in the style of the Thieves Guild attire. It is perfect for archers, warriors, and mages who prefer to wear armor rather than robes.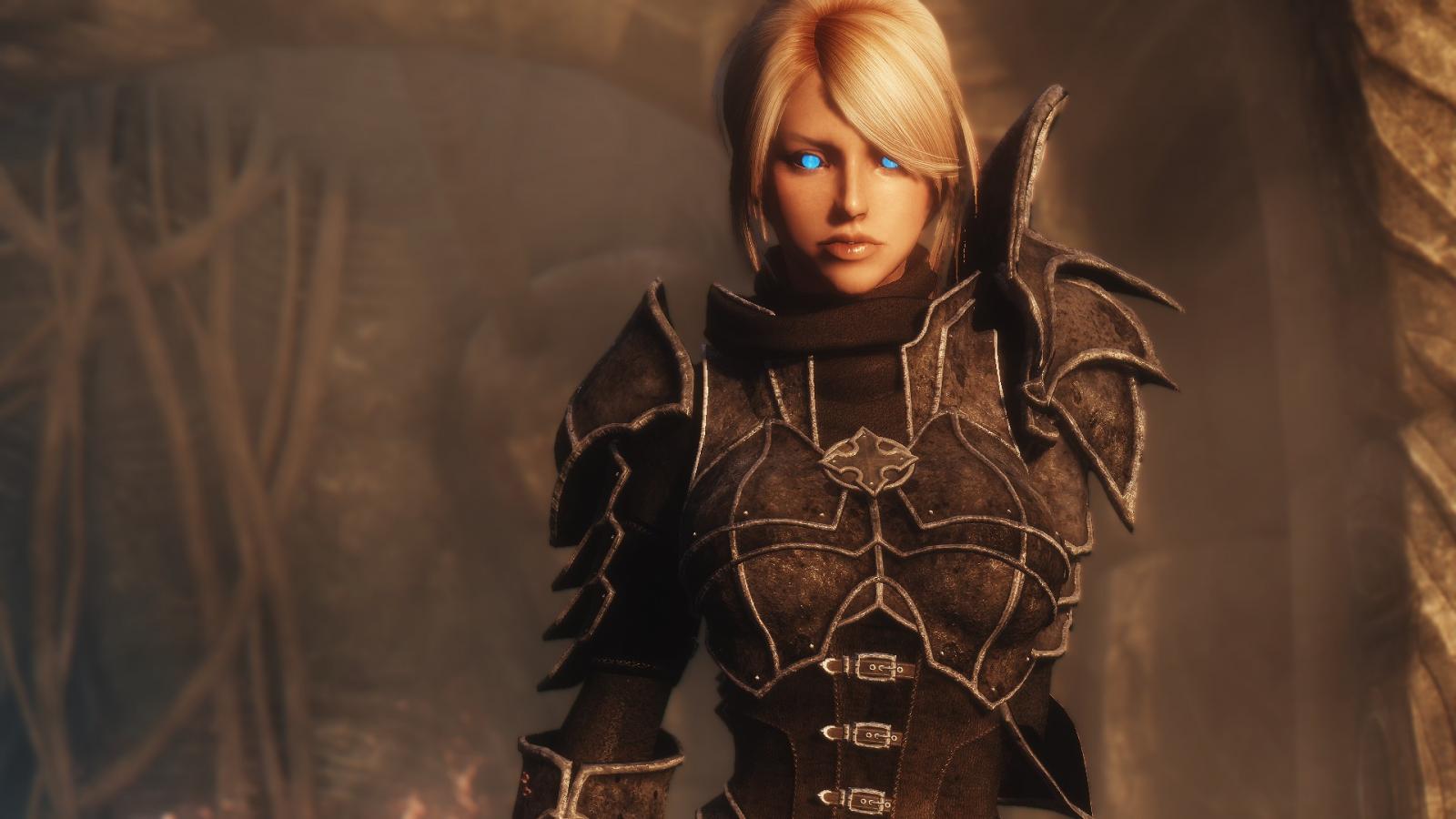 Scaled Nordic Set
And the last set in our top list is the Scaled Nordic Set. It is a very beautiful, well-protected set for lovers of heavy armor. It is perfect for tough Nords and Orcs, but other races will also be satisfied. For a berserker, it is an ideal option. There is also a light version of this armor for those who prefer light armor, but the true potential of the Scaled Nordic Armor is revealed in its heavy version.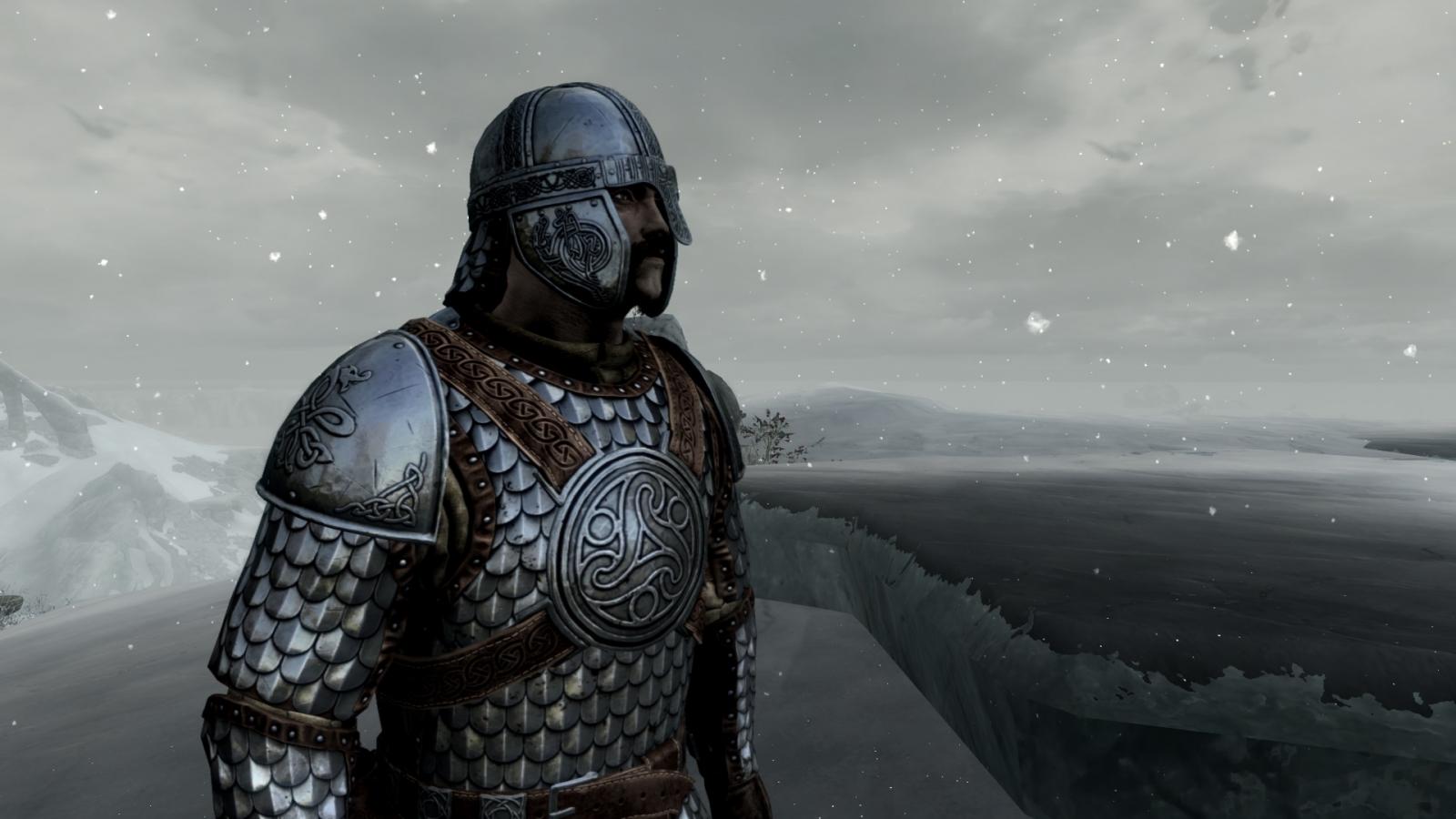 Comments
0
Rules for writing comments. For non-compliance - ban!

Prohibited:

Use of profanity (mat) in messages
Communication is not on the topic of the material
Any insults of other participants, including the author of the material
Writing messages in whole or in part in CAPITAL letters (Caps Lock)
Expressing your opinion without supporting it with arguments
The use of links to third-party sites, or the use of images/videos/other content containing the aforementioned links

Messages that violate these rules will be deleted, and malicious violators - deprived of the ability to add comments on the site!