Valheim: Best and Most Useful Mods
In this guide, we have selected for you the
topmost fresh and useful mods
for Valheim that will truly enhance the game's quality.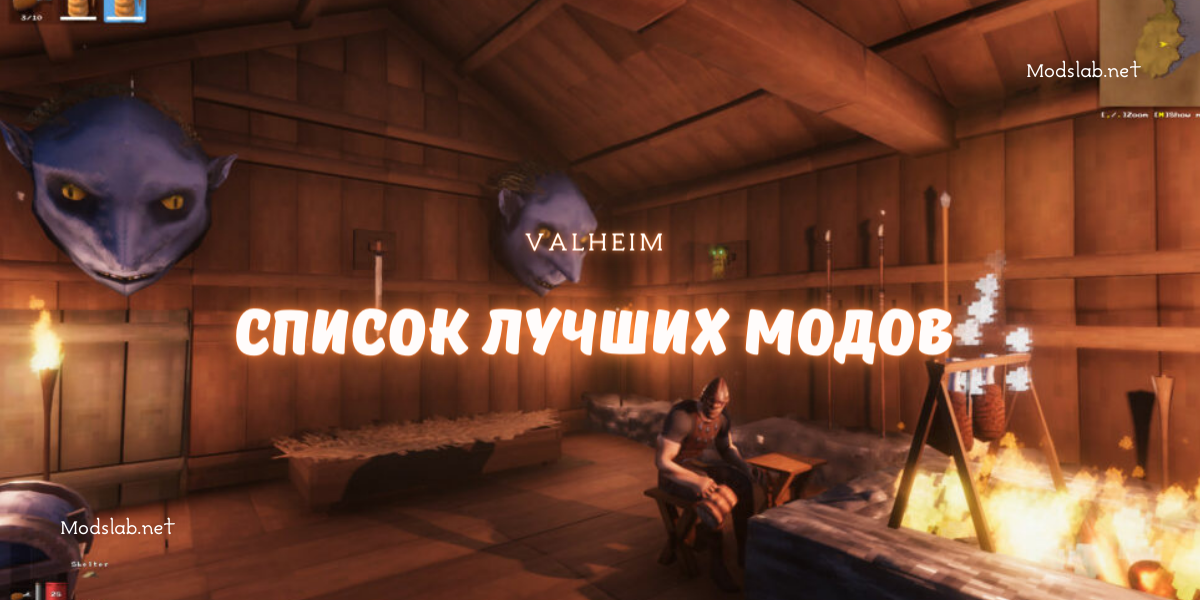 Before installing mods, we recommend downloading the following pack to ensure that all subsequent modifications work correctly. Let's get started!
Best mods for Valheim
Ten_son's Mod Pack

This mod pack for Valheim includes everything needed to activate a more "Creative Mode." The mod has numerous different features, and they all fix in-game shortcomings. Here's what it does:
Allows carrying an infinite amount of items.

Increases the mini-map radius (x2/x3/x5).

No restrictions on metal/ore while traveling through Portals.
nX's Valheim Plus Mod
This mod for Valheim adds even more functionality to the building process, allowing you to modify/move/edit objects that you have already placed. It's the perfect mod for those who want more options in the building mode. Here's a brief list of its main features:
Allows moving/rotating objects that you have already placed.

Changes/edits weight/size for most basic elements.

Removes the "Invalid Placement" restriction and worsened weather conditions.

Changes the speed/performance of beehives, kilns, and other devices.

Ability to change the maximum number of players on the server.

Infinite stamina.
Download nX's Valheim Plus Mod
AkaRyu's AdvancedBuildingMod
The building mod in Valheim allows you to save and load your constructions. If you want to save templates for future worlds or share your builds with friends (or anyone else) online, this mod is the perfect solution. The developer has even set up a feature for collaborative use of builds.
Download AkaRyu's AdvancedBuildingMod

CR_Crossplay's Character Customization Mod
The character customization mod in Valheim is very simple but still interesting and useful for experienced players. It allows you to change your character's hair/beard even after creation.
Download CR_Crossplay's Character Customization Mod
Bigger Item Stack
The Bigger Item Stack mod for Valheim will greatly simplify gameplay for players. With this mod, you can manually set a specific number of stacks for your items, allowing you to carry things much faster and more conveniently.
Be careful, if you originally had 100 units but changed it to 50, half of the items will simply disappear.
Comments
0
Rules for writing comments. For non-compliance - ban!

Prohibited:

Use of profanity (mat) in messages
Communication is not on the topic of the material
Any insults of other participants, including the author of the material
Writing messages in whole or in part in CAPITAL letters (Caps Lock)
Expressing your opinion without supporting it with arguments
The use of links to third-party sites, or the use of images/videos/other content containing the aforementioned links

Messages that violate these rules will be deleted, and malicious violators - deprived of the ability to add comments on the site!