Top 50 Best Mods for People Playground of All Time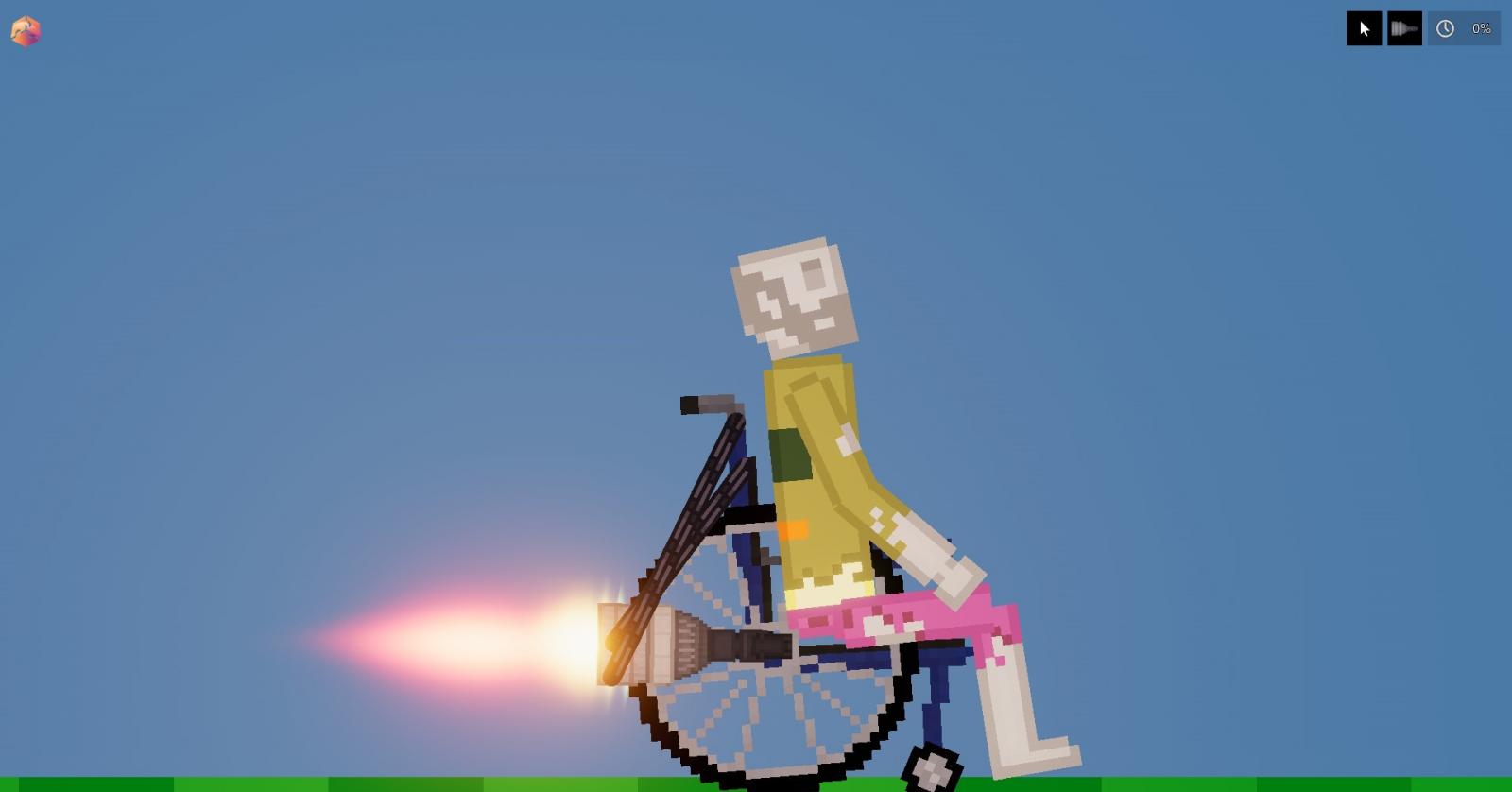 People Playground is a very interesting game where you can implement the craziest ideas. In this sandbox, the player has complete control over little people, allowing them to conduct various experiments and even play mini-scenes. Like most games, you can improve certain aspects or add additional gameplay content, and mods for People Playground can help with that. Below, we will discuss them.
Taser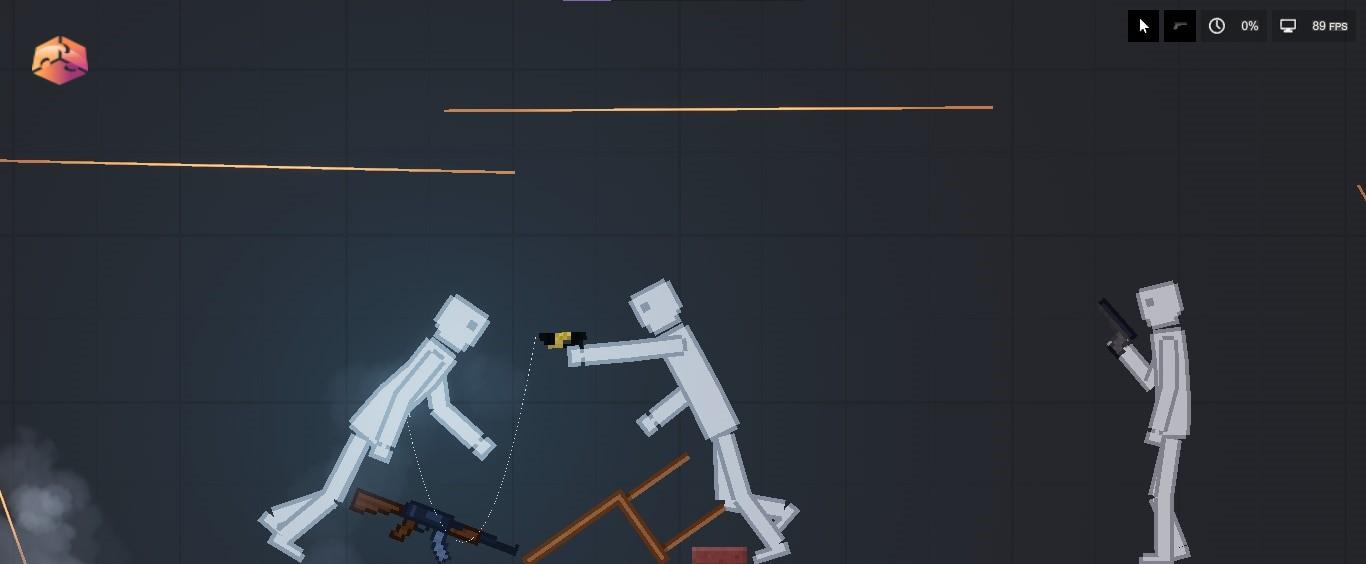 This mod for People Playground expands the arsenal of weapons for the little people. It introduces a Taser that can be used in combat. It looks quite authentic and resembles a pistol, but instead of bullets, it shoots a special cartridge connected to the barrel with a wire. An electrical discharge is then sent through that wire.
Of course, the game's visual design only allows for a schematic representation of the Taser. However, the main elements of this new weapon in the gameplay are accurately portrayed, including its impact on the little people when fired and the overall functioning process.
SUPER DROIDS MOD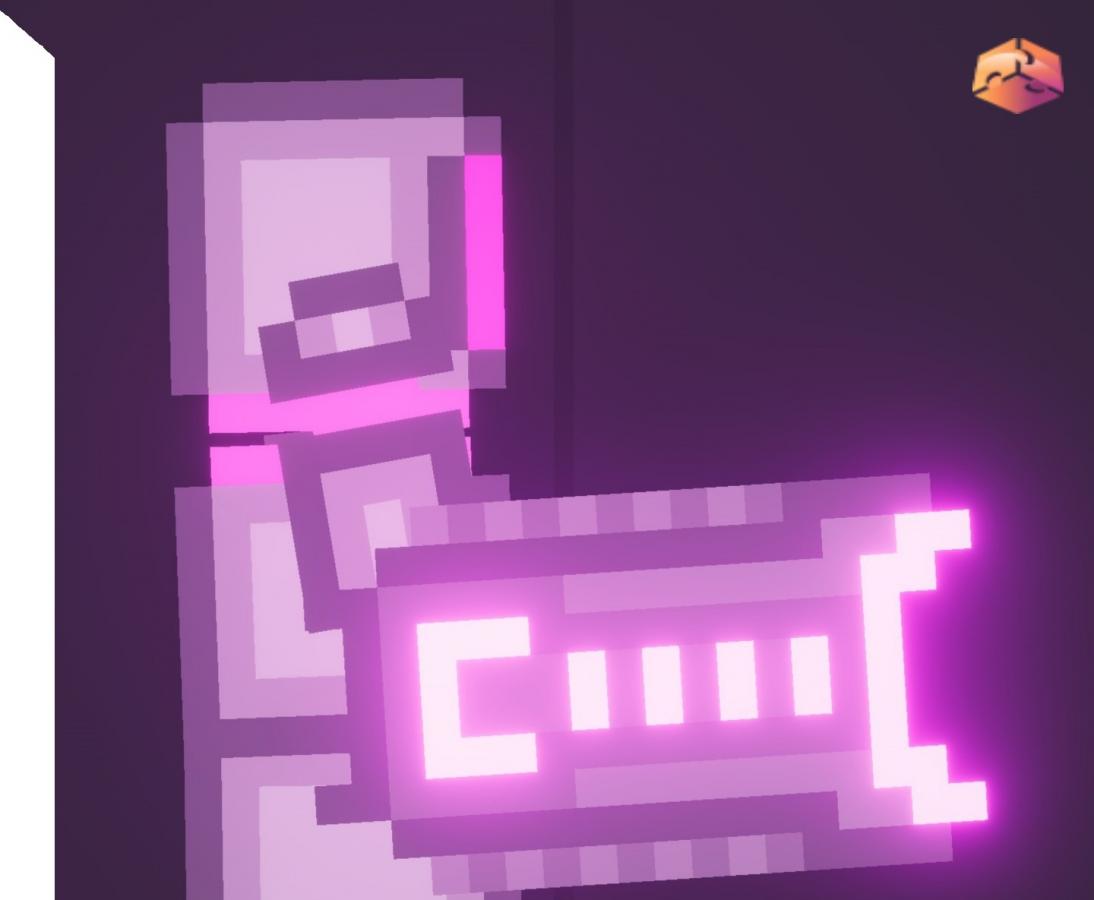 For those who find the existing little people in the game insufficient, this mod will be of interest. It introduces new robots into the gameplay, each with unique abilities that can surprise the player. They also vary in size, including a giant that can overcome any obstacles.
What are the special features? For example, an ice super droid can easily freeze anything in front of it, while a lava super droid can ignite everything. You can also encounter powerful shockwaves or electrical discharges. It all depends on the specific super droid. Dealing with them will be challenging because they represent a serious combat force.
Soror's NPC Pack (40)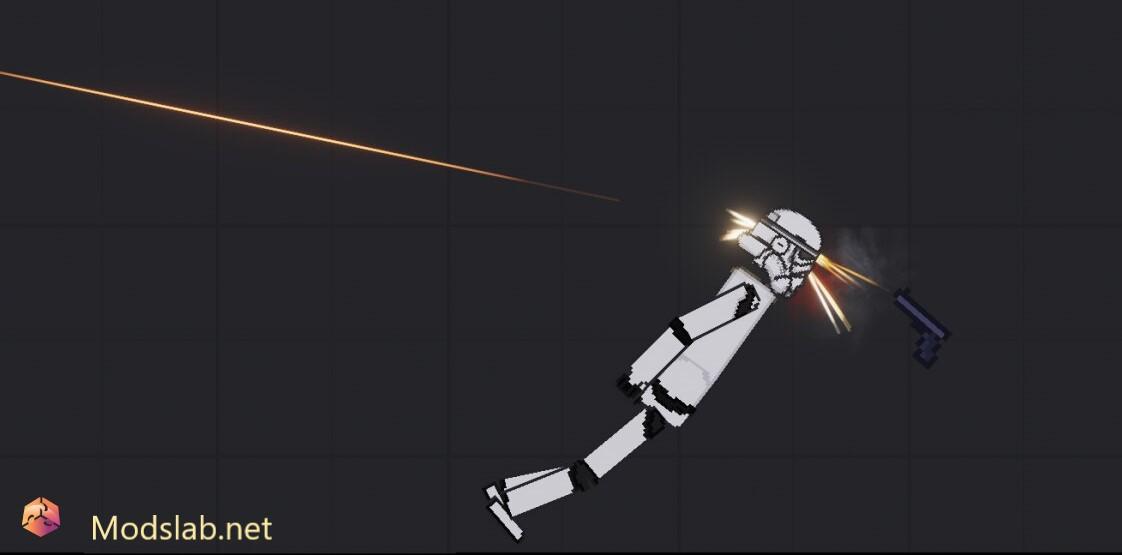 This modification aims to increase the number of little people in the game. It introduces familiar characters from various universes as well as new NPCs. In any case, they are of high quality, making the gameplay even more engaging and expansive.
For example, the game will feature RoboCop. You can also encounter the Alien from the movie of the same name. Have you heard about SCP? If not, they are very dangerous creatures. With this mod, the game will include three of them. Minecraft enthusiasts will also recognize a familiar character. These are just some examples of the game's expanded roster, as there will be a total of 40 new characters.
Death Note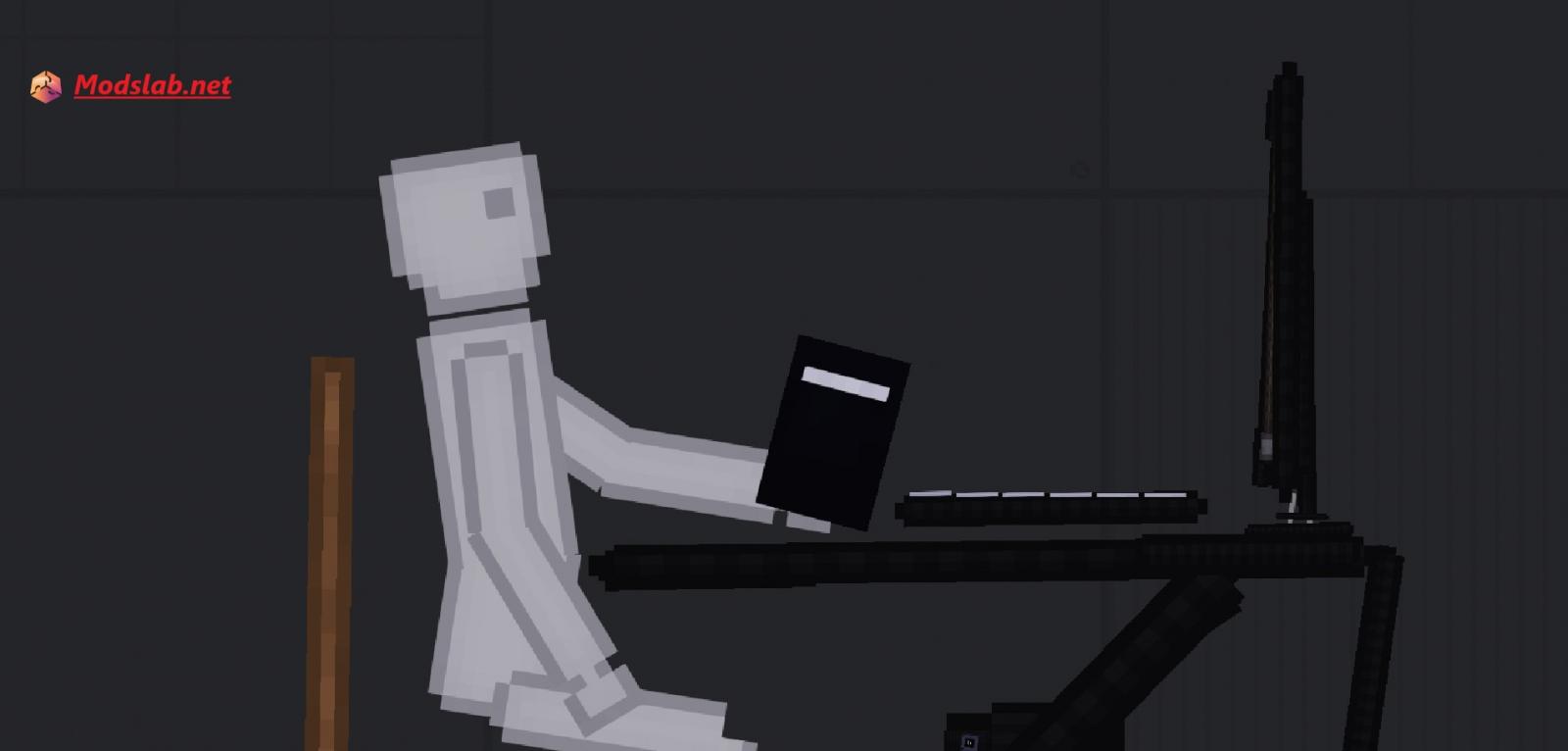 The Death Note is a very dangerous item and is a powerful weapon. This mod adds this item to People Playground. If you haven't watched the anime and are unfamiliar with it, the Death Note is an artifact that allows the user to eliminate a specific person.
There are various ways to use it. The principle is simple. Just activate the Death Note, give it to a character in the game, and press the F key. As a result, one of the little people will die randomly, and it will happen in such a way that no one will really understand what happened.
Vietnam War Mod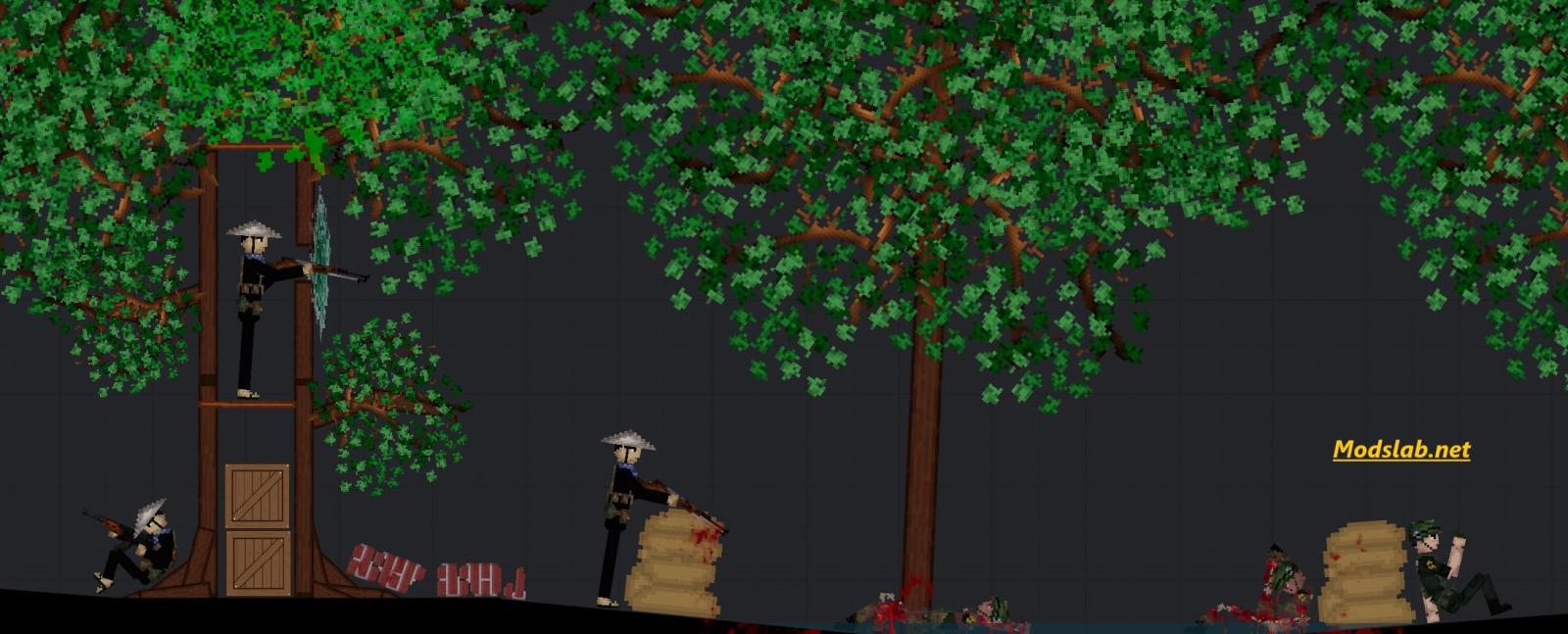 There have been many games about the Vietnam War. The creators of this mod also didn't overlook this theme and created a product that brings both soldiers and equipment from that time into the gameplay. Players can feel like one of the commanders of that war.
Moreover, it is easy to create a battle scenario. There is an extensive arsenal of weapons available, ranging from pistols to machine guns and rocket launchers. Bombs are also included. Various types of uniforms will be encountered as well. When creating squads, it's best to arm the soldiers with different weapons so that they complement each other in combat. However, you can customize everything according to your own preferences.
Russian Roulette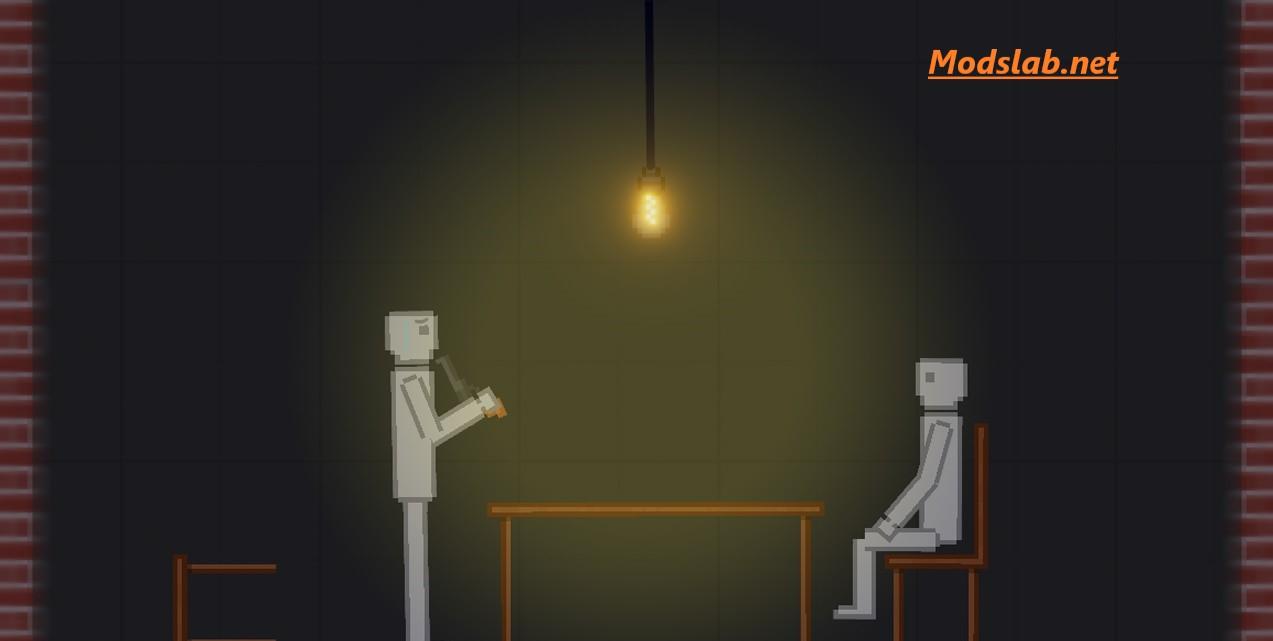 Almost everyone in the world knows what Russian Roulette is. Two people, one gun, and one bullet. Each takes turns checking if luck will favor them, and there can only be one winner. There is also a mod for People Playground that adds this deadly roulette to the gameplay.
In its own way, it's a full-fledged weapon. However, you can only use it in special conditions. But it adds an adrenaline rush. By default, there will be 1 bullet in the chamber, but players can manually set the number of rounds, increasing them. However, keep in mind that the chances of survival will be much lower in such cases.
Aimbot Gun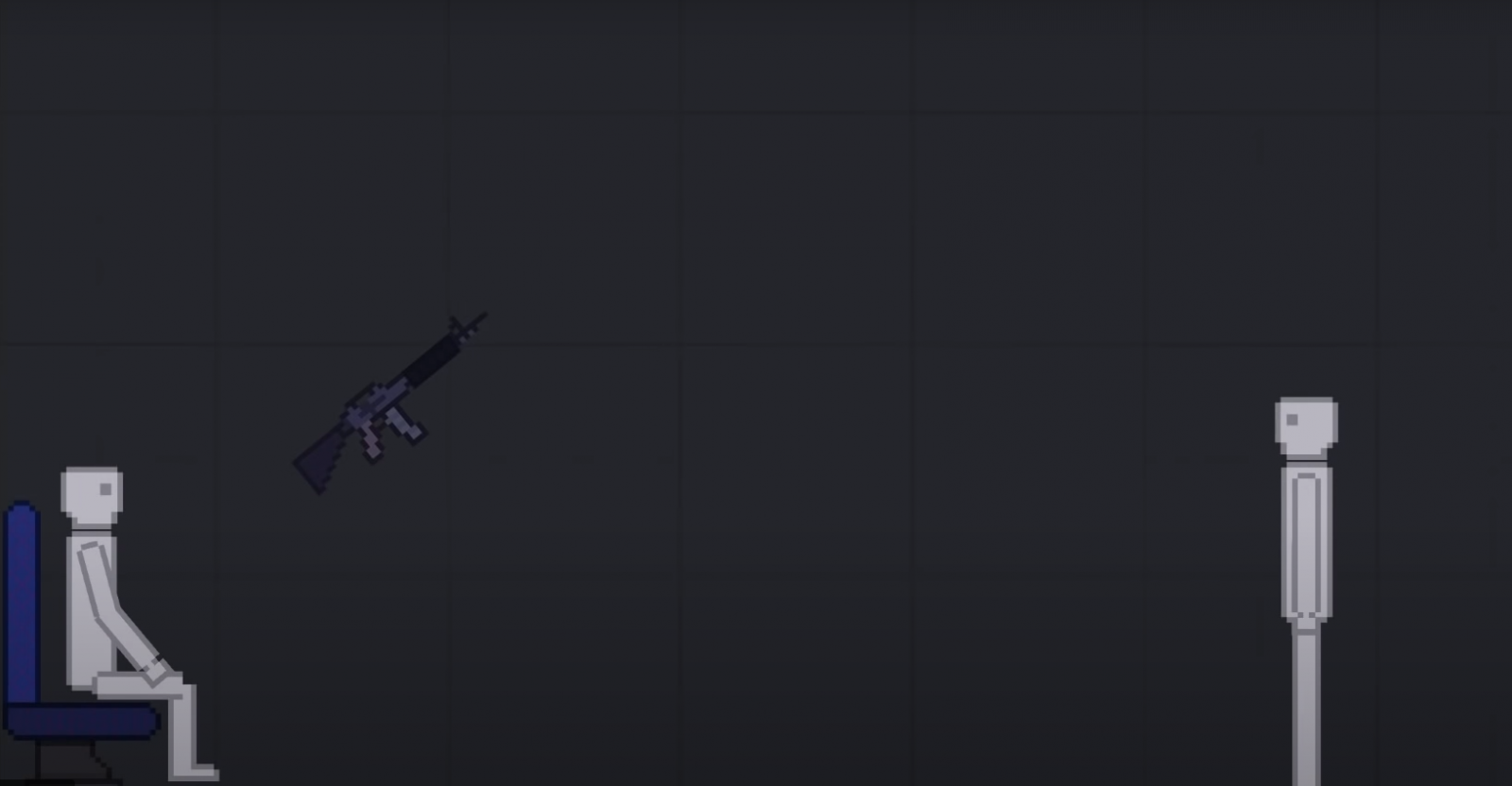 A true professional eliminates the target with a single headshot. But with this modification, you won't have to aim for long, taking into account variables such as weather, wind, etc. That's because the player's arsenal will include a special weapon - an automatic rifle that will precisely target the head with each shot.
How does it work? Try it out and you'll find out. You'll be able to shoot in open spaces as well as through walls and other obstacles on the shooting ranges. Moreover, the weapon can penetrate some of these obstacles. However, it won't work with others, and you'll have to find alternative routes.
Detroit: Become Human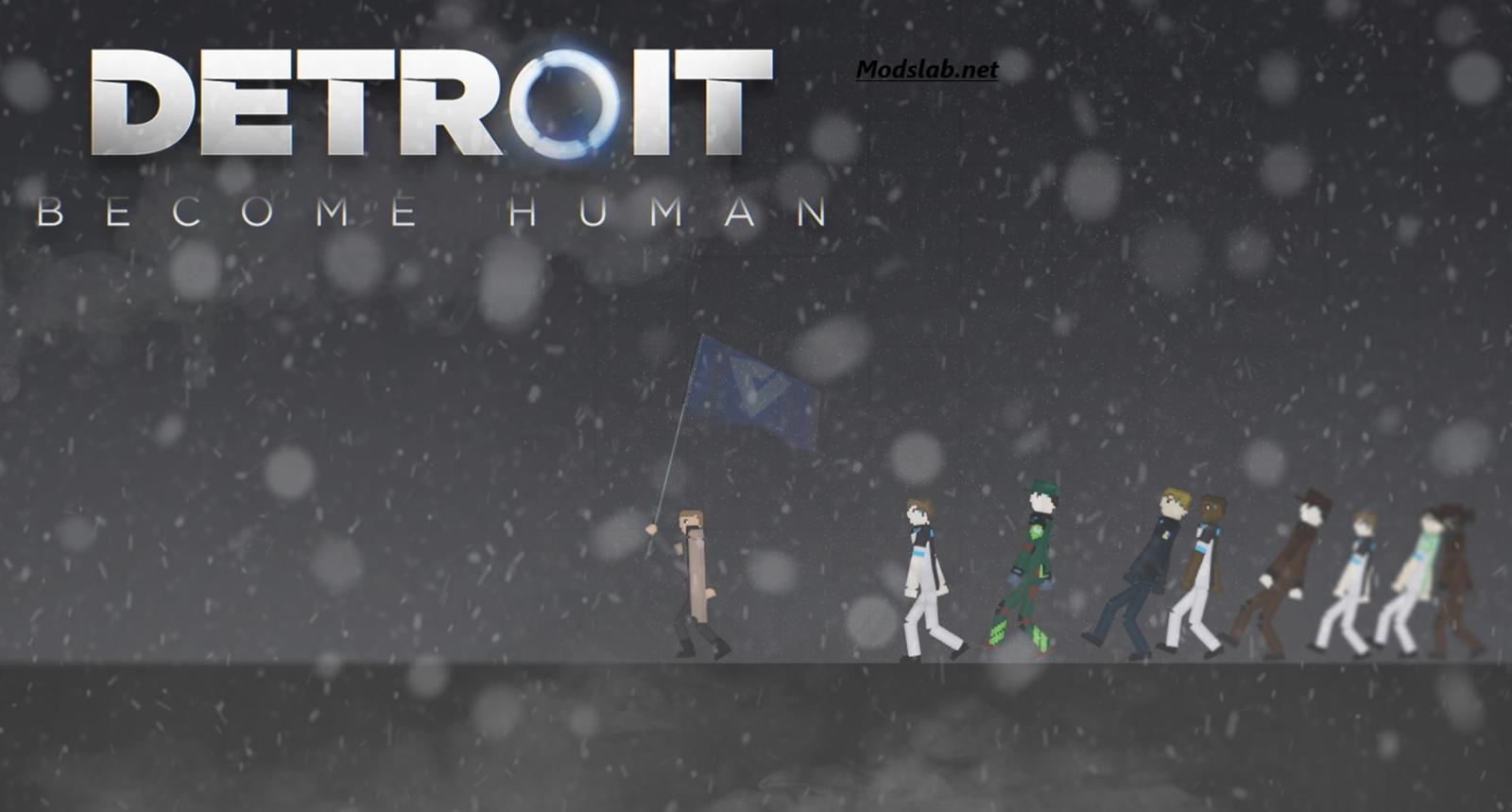 This mod for People Playground will be particularly interesting to those who enjoy the game Detroit: Become Human. The familiar characters, both main and supporting, will appear thanks to this modification. It will also appeal to those who are unfamiliar with Detroit: Become Human.
Not only characters but also androids will appear. If you injure such an android, its blood will be blue. Various items and a decent arsenal of weapons are also available. Users can recreate a scene from the game or come up with their own scenario. Each item has very nice animations.
Ancient Weapons Pack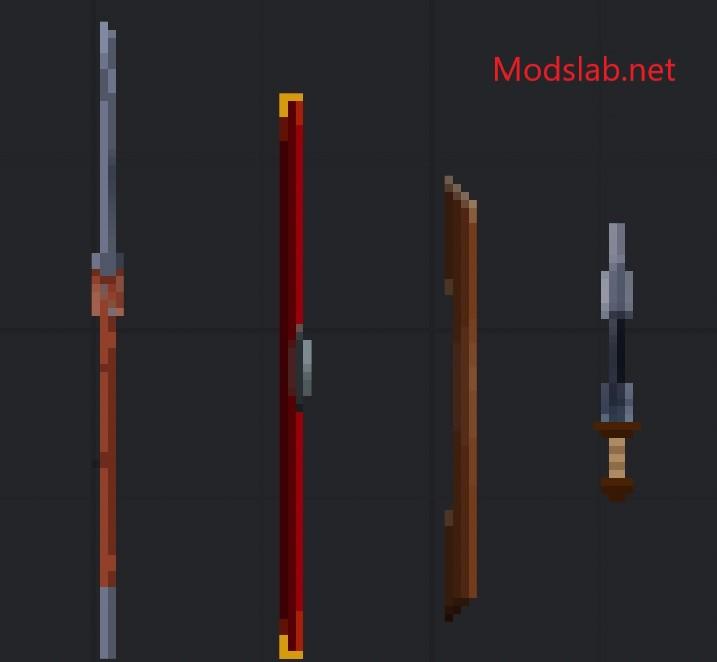 If you feel like the existing weapons in the game have become boring and you want something more exotic and ancient, this mod will provide exactly what you need. Players will have access to both cold and firearms from different historical epochs. All models are well-made, following historical data.
From the little people, you can turn them into both Roman legionnaires and pirates. It depends on what the player puts in their hands: a gladius or a saber with a pistol. There is also a more powerful musket. The rapier will become a dangerous weapon in close combat, and a weapon with a long shaft and blade will help keep the enemy at a distance.
Wheelchair
People Playground has mods that add not only weapons or other means of destruction but also completely peaceful items. And one of these mods is Wheelchair. It adds a wheelchair to the game, on which you can place a little person. At first glance, nothing special. But that's only at first glance.
First of all, a new item will be added, which will diversify the gameplay. And secondly, if desired, you can attach a jet engine to this wheelchair. Then it will turn into a kind of flying apparatus that can be launched. In this case, the little person will resemble the grandpa from Happy Wheels.
The Musket Mod

The musket is a powerful firearm that soldiers were armed with in the 17th-18th centuries, and even earlier. The famous musketeers also had muskets in their arsenal, hence the name of this unit. Now gamers can give this weapon to the little people.
The killing power of the musket commands respect. In the game, it shoots something like buckshot, dealing massive damage to the enemy. The musket will be a great addition if the little people are armed with flintlock pistols. The muskets in the game are implemented quite well. You can have a real battle from the past.
Prison Mod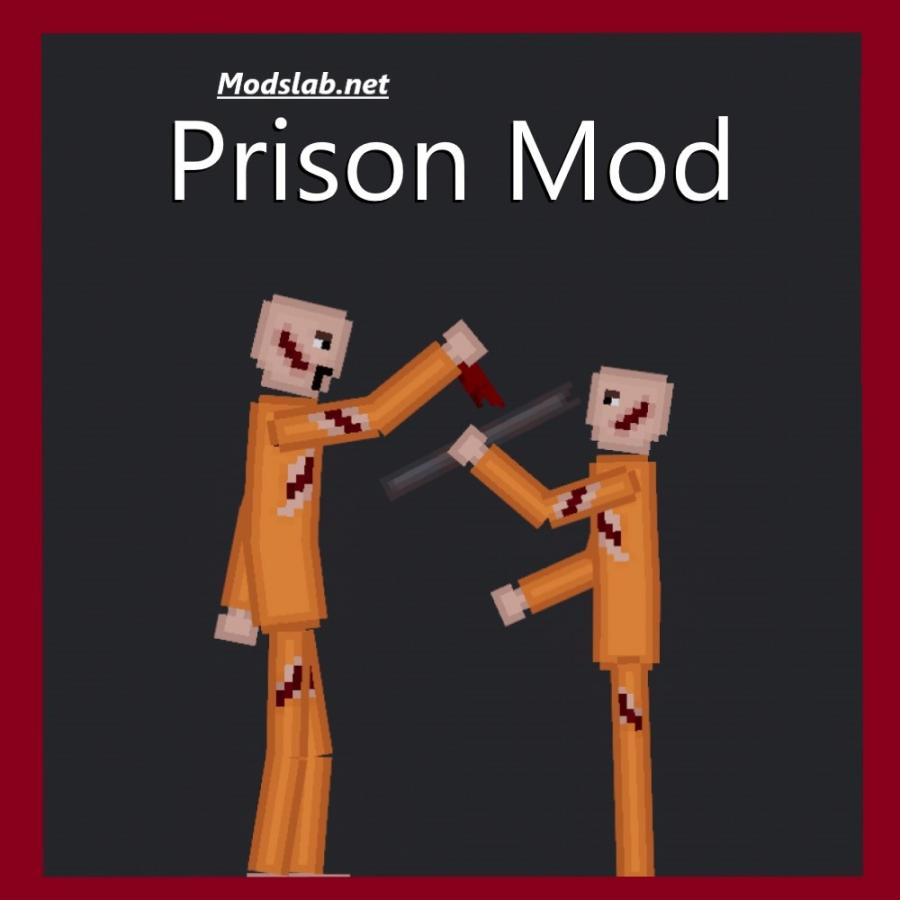 With this modification, players can reproduce prison life. The mod adds both prisoners and prison guards. The prisoners and guards will be dressed accordingly, so it won't be difficult to tell them apart.
Players can try to simulate riots or a real rebellion and then see how they will be suppressed. The prison guards will be equipped with batons and other weapons. But prisoners can also be armed. Then a serious battle will unfold. The mod provides the player with additional opportunities to create their own game.
More Explosives
By installing this mod, players will have even more explosives in their arsenal. Now the destruction can be diverse and highly entertaining. Each explosive will have its own principle of operation, which will greatly diversify the gameplay.
For example, a Molotov cocktail will be perfect for setting something on fire, and a concussion grenade will not only damage the object but also become an excellent means of defeating enemy forces. There is also a napalm bomb, powerful in its destructive force. In addition to the mentioned ones, you can also encounter:
Sheet explosive;
Energetic rod;
Powder box;
Crushing grenade.
Controllable Anti-Air Cannon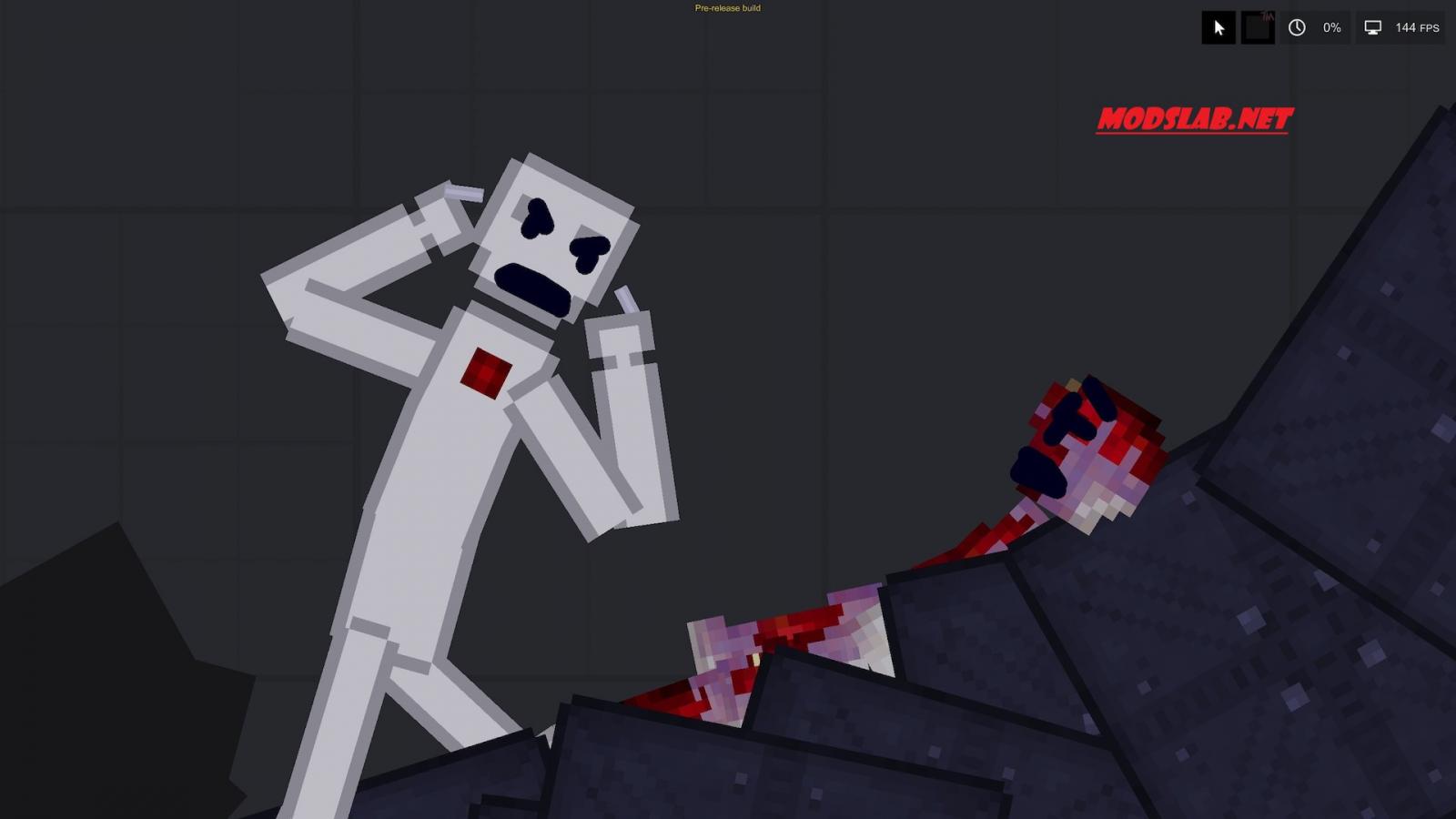 There are mods for People Playground that add different weapons. But how about a full-fledged anti-air defense system? If you want to acquire such a weapon, simply download this modification. With it, the airspace will be well protected.
The system will successfully shoot down fighters and other aircraft. It will also become an almost insurmountable barrier for missiles, which will be intercepted even at the approach. This weapon is designed on a large scale and with high quality. The shots produced will delight you with excellent visual effects that are as realistic as possible.
Velociraptor Mod
Want to add a dinosaur to the game and create a Jurassic Park-like experience? With this mod, it couldn't be easier. It adds the Velociraptor, a relatively small but extremely dangerous dinosaur. Don't let its size fool you. It will be impossible to withstand it without a weapon in hand.
The dinosaur will attack swiftly, using all its strength and agility. It can pounce on its prey, knocking them off their feet. Its powerful arsenal of teeth and sharp claws will leave no chance. It will be a truly formidable opponent driven only by hunger.
Melee Weapons Mod
If you're a fan of close-quarters combat, this modification is perfect for you. Why? Because it adds various melee weapons to the gameplay. And there will be more than enough of them. With proper use and skilled hands, even a pencil can be dangerous.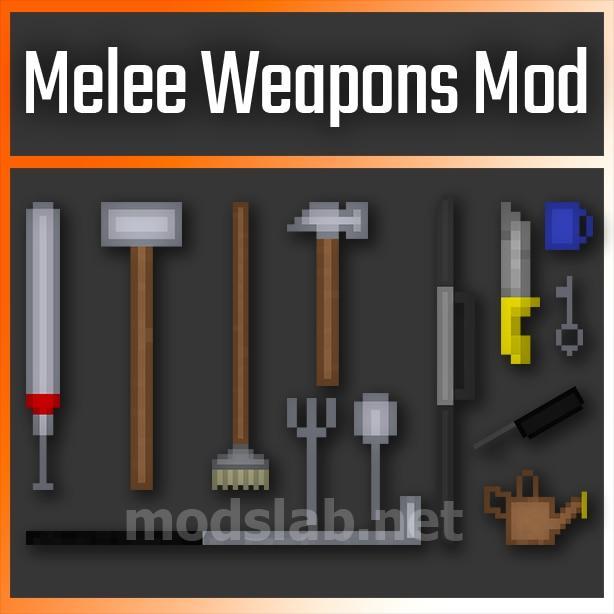 You can come across hammers of different sizes (small, medium, and large), as well as a police baton. There are also cutlery items like a spoon and fork. But why a book or an A4-sized paper? Install the mod and try them all out. The results may surprise you. These are just some of the items that will be added to your arsenal!

Tiger I (German Tank)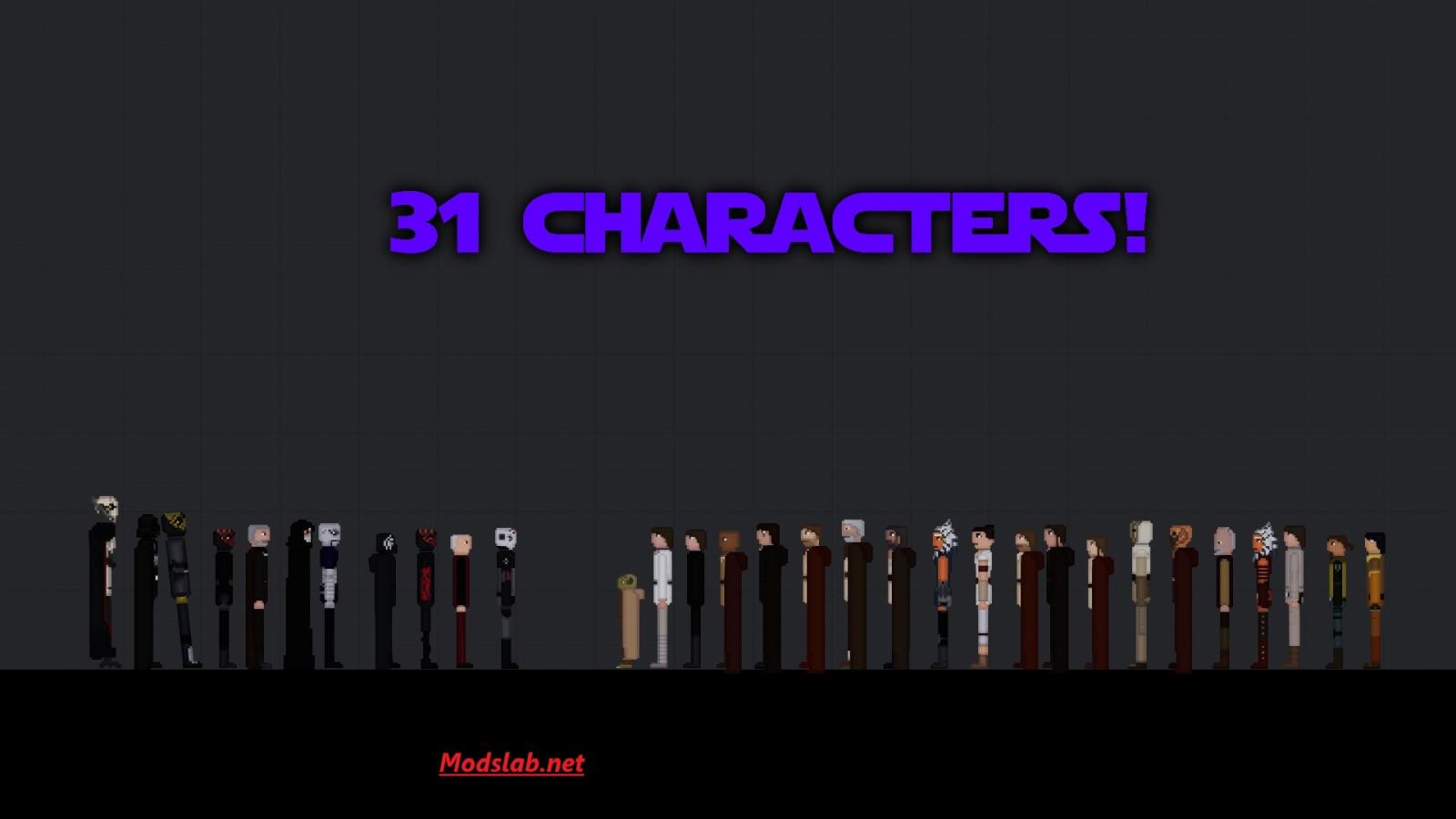 This mod adds the Tiger I, a German tank from World War II, to the game. However, it's not just a means of transportation; it's also a powerful weapon that will be very difficult to resist. The tank's weight allows it to overcome most obstacles in its path.
Its gunshots are capable of penetrating almost any armor, even the most powerful ones. The shots will be as close to reality as possible. Gamers will be able to experience genuine pleasure while watching the Tiger I in action. The engine provides the necessary power to climb steep slopes.
Skyrim Mod

If you enjoy playing The Elder Scrolls 5: Skyrim, with this modification, you can create your own scenario within the game. This mod contains a variety of weapons and armor from Skyrim, as well as familiar characters.
You can equip the characters as you see fit. The helmets and weapons closely resemble their Skyrim counterparts, down to the smallest details. There are swords, daggers, and axes that you can arm your characters with. Experiment and create your own designs, as it is more than possible. Engage in full-scale battles and see who emerges as the victor.
Toy Soldiers!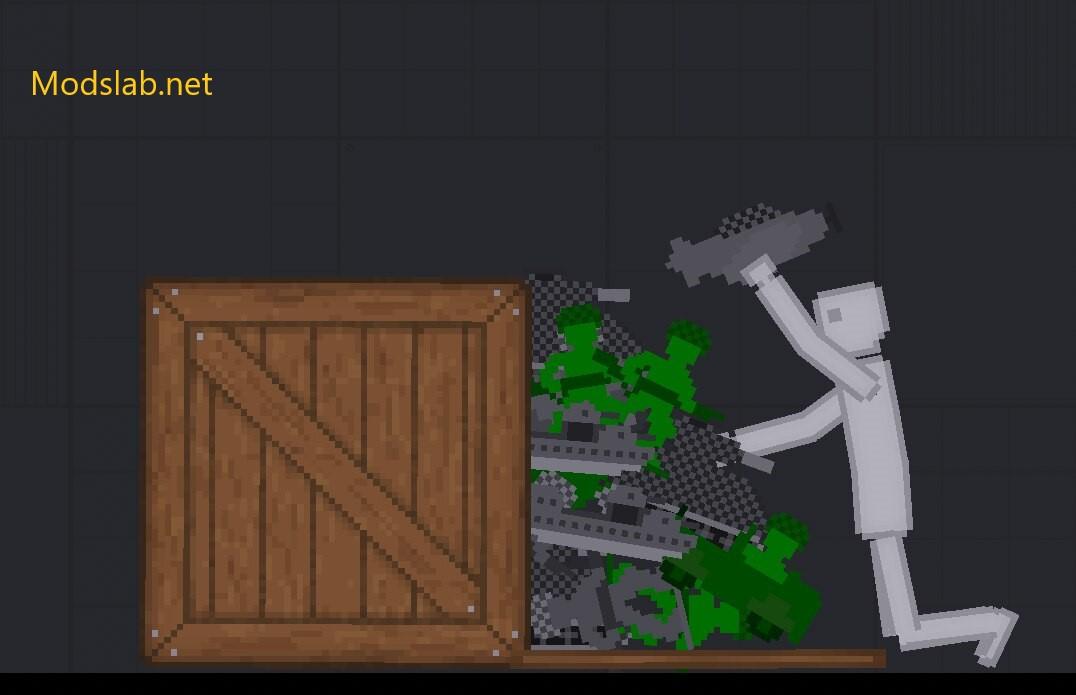 As the name suggests, this mod adds toy soldiers and toy military vehicles to the game. It's a wonderful way to nostalgically revisit those childhood battles fought with toy soldiers. There will even be toy planes. In general, gamers will have an excellent opportunity to assemble a complete army.
The soldiers will be green in color, while the vehicles will mostly be gray. Arm the little figures into squads and let them play to their heart's content. By the way, the design of the soldiers closely resembles the ones that were sold in stores in the past. By installing the modification, you can create a unique game within the game.
300 Spartans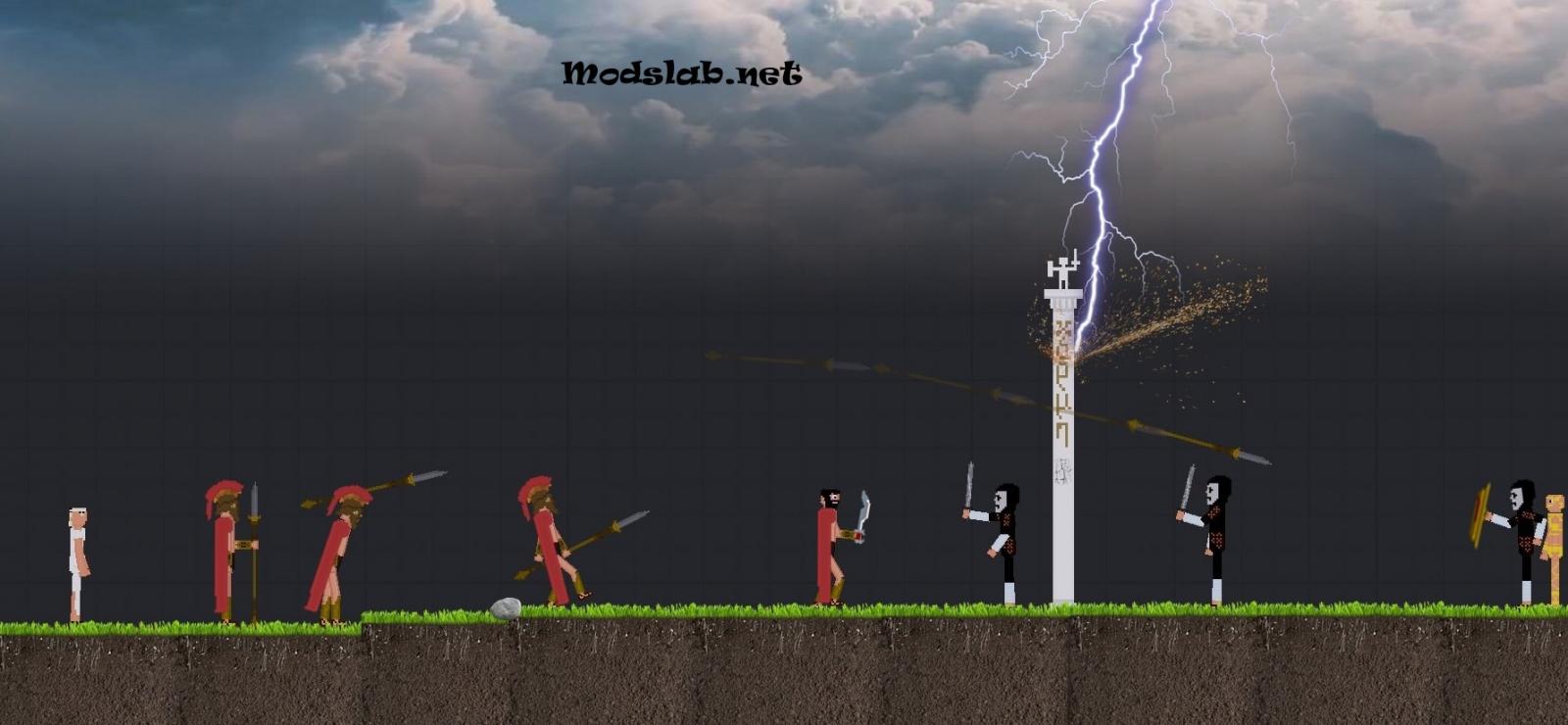 The Persians are advancing on Greece with a huge army. Can you lead a squad of brave Spartans and give the enemy a serious fight? Test your skills by installing this modification. It is based on the famous movie "300 Spartans".
The warriors' attire in the game is particularly pleasing, whether it's the Persians or the Spartans. The weapons are also made to closely resemble what we saw in the movie. King Leonidas or Xerxes can be easily recognized as they catch the eye. It will be very difficult to defeat the enemy, but the warriors are eager for battle and do not intend to retreat. See what the outcome of the battle will be this time. And who knows, perhaps the Spartans will emerge victorious?
More Daggers Mod
If you enjoy using cold weapons in the game, specifically daggers, then this mod for People Playground might interest you with its content. With it, your arsenal of daggers will significantly expand. You can choose the one that you like the most.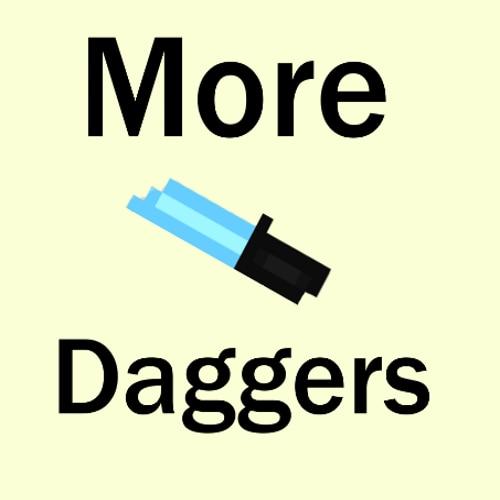 For example, alongside copper and diamond daggers, you can also come across an unusual dagger pistol that will surprise you. The Chungus Dagger will be a great addition to this collection. It is especially worth taking a closer look at daggers like the Needle and the Claw. By installing this modification, you can see how they look and feel in the game.

Elemental Knives Pack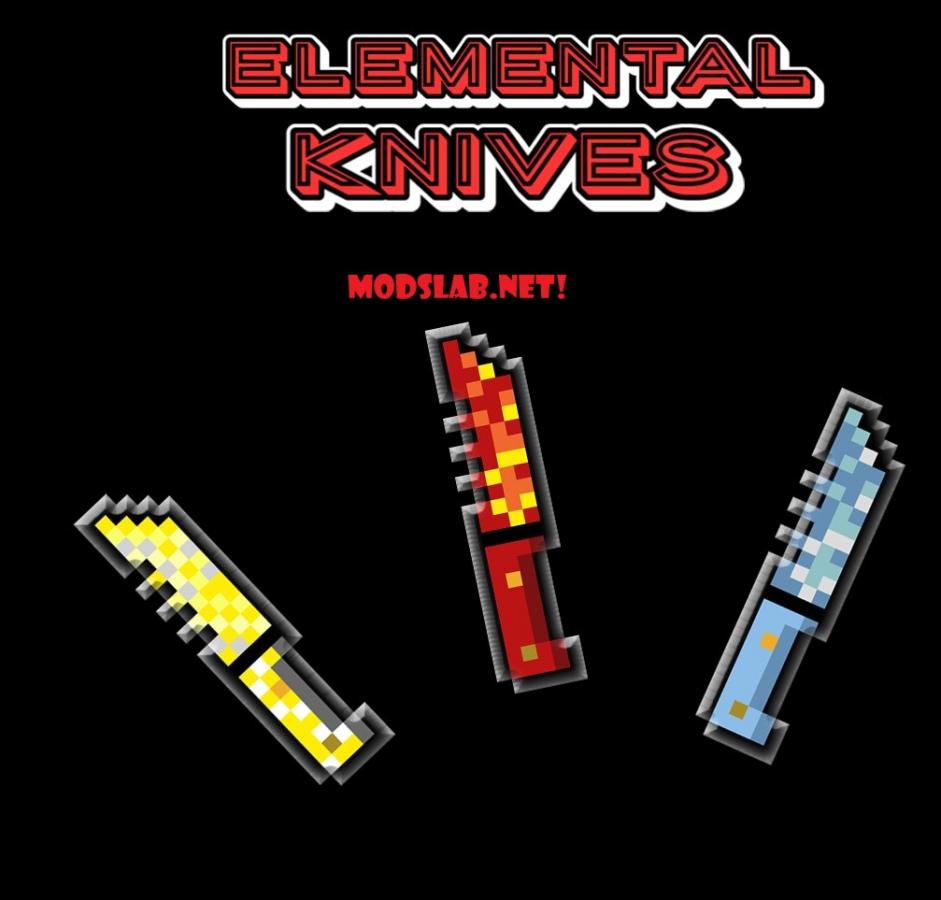 Another modification whose purpose is to add new knives to the game. But this time, they will be even more unusual. There will be only three new knives, but they are designed in a very interesting way. Each of them belongs to a specific element.
As mentioned before, there are only three knives. And there are also three elements. There's an ice dagger, an electric dagger, and a fire dagger. Visually, they can be easily distinguished by their colors: red, light blue, and yellow. The elemental knives will greatly diversify the gameplay and make the game even more exciting.
Desert [MAP]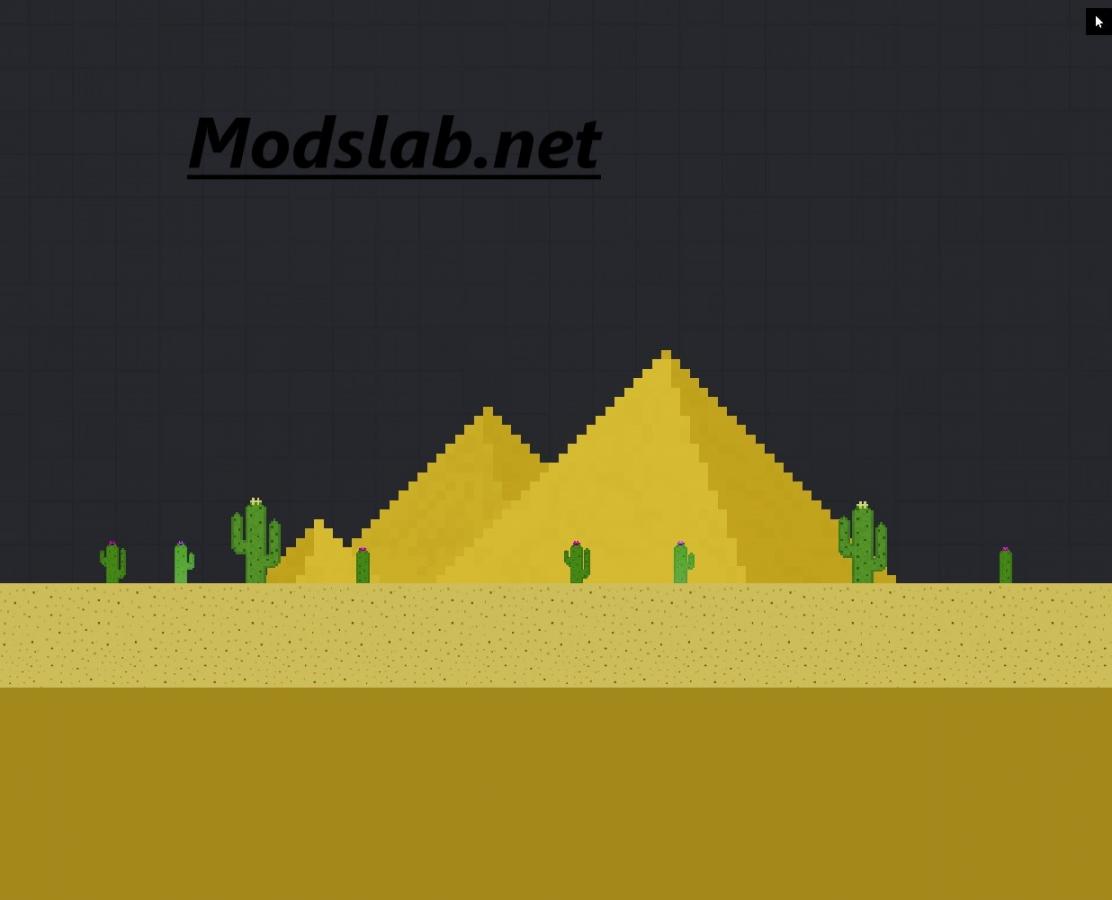 People Playground also has mods that can diversify the gameplay by adding new maps. This is exactly what this mod is about. Sometimes the existing landscape can become tiresome, and a desert opens up new possibilities for gameplay. In addition to sand, the map may boast desert vegetation, such as cacti.
But that's not all. On the map, you can even come across pyramids that will amaze you with their size. Vast open spaces will allow you to keep an eye on everything that's happening without missing anything. You can decide on the scenario yourself, as this excellent map will be provided for that purpose.
Dark Knight (DC)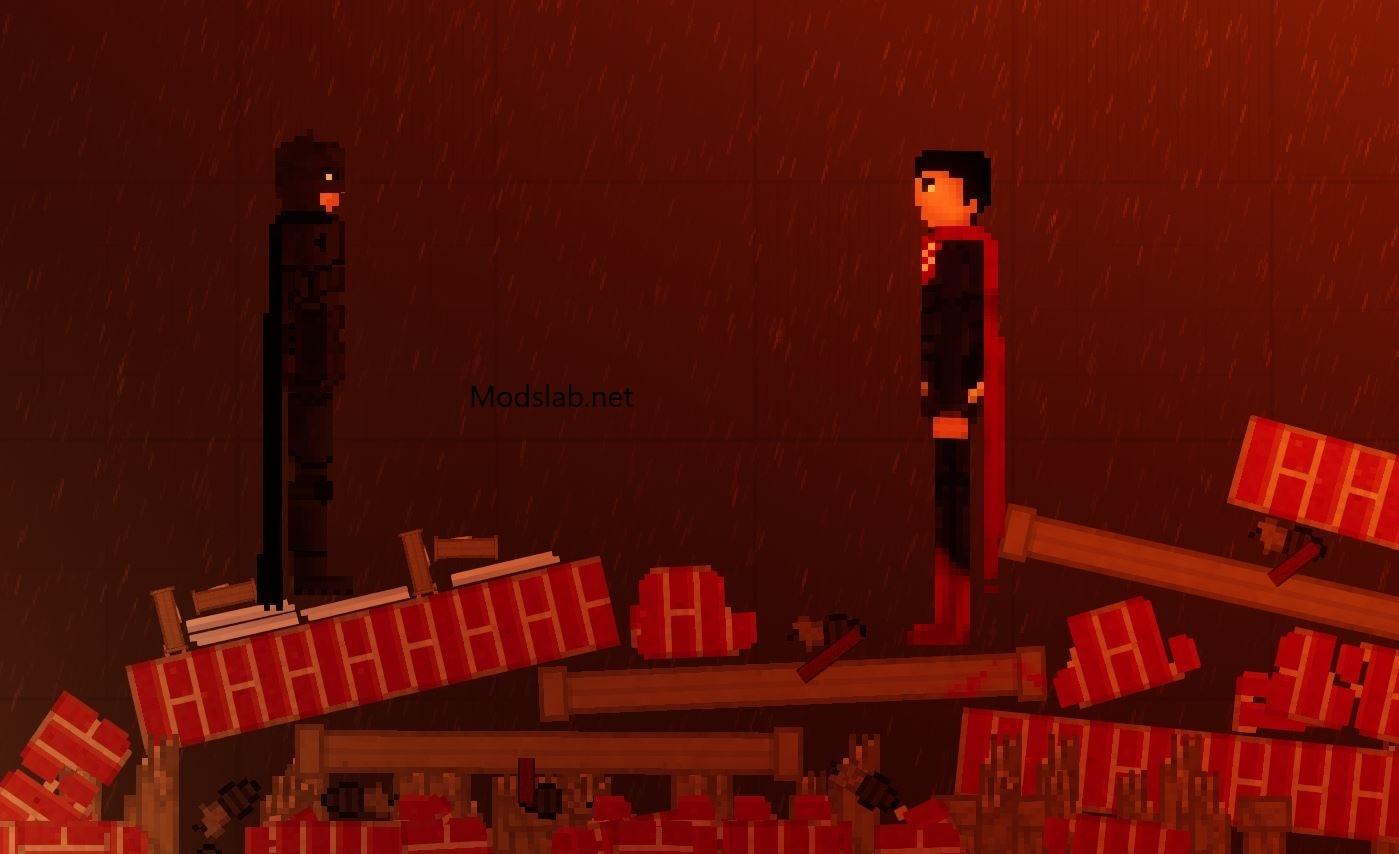 A few superheroes never hurt. Especially if we're talking about Batman, the terror of all the criminals in Gotham City in the DC universe. In the game, he will be able to crush his enemies just as successfully, leaving them no chance of success.
Together with Batman, his loyal friends will be added to the game, who will have his back in any dangerous situation. Characters from the Justice League will also join the team of fighters against evil. For example, Superman with his super ability to shoot lasers from his eyes. And these are just a few of the heroes that will appear. But the modification will add not only good, but also evil characters. So, a serious battle is imminent.
Minecraft Buildings Mod
How about adding a little Minecraft to the game? If that's interesting to you, then this mod will catch your attention. The gameplay, when the modification is installed, will be complemented by several buildings. Their appearance closely matches the original.
For example, gamers will come across a wooden corridor that can impress with its size and proportions. The visual component will not disappoint either, reflecting even the tiniest detail. Another structure will be a brick tower. Users can familiarize themselves with all the available in-game content by installing this mod.
Thor MOD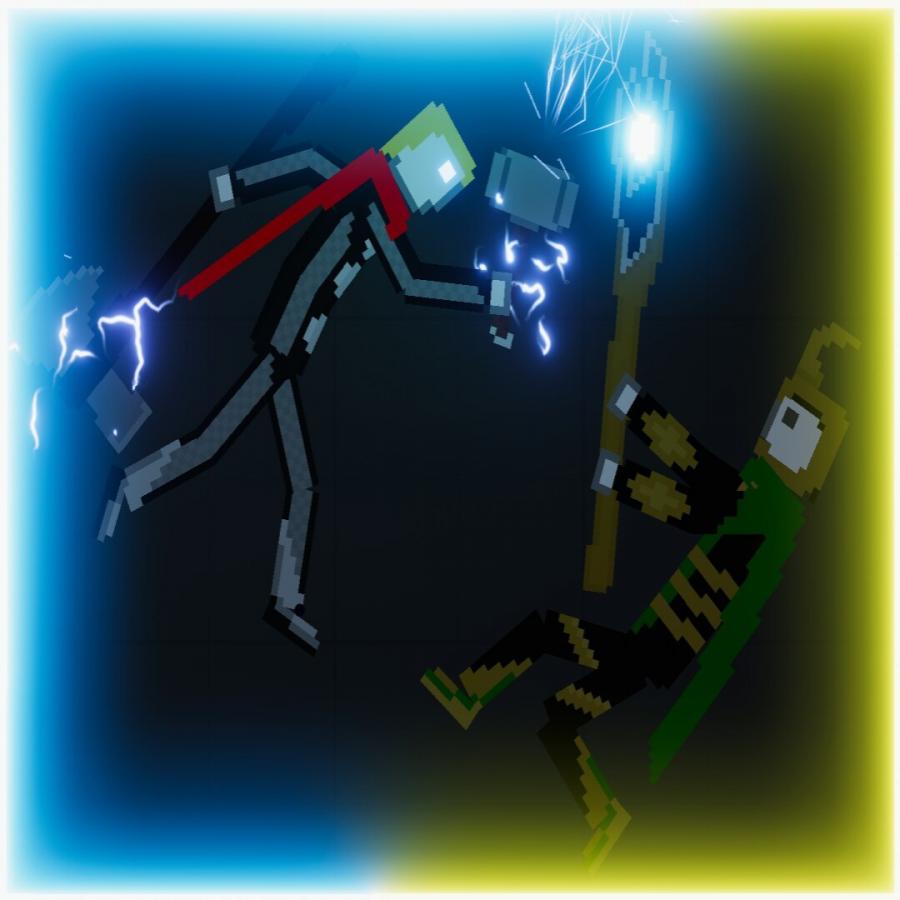 This mod will add two famous Marvel characters to the game. One of them will be Thor. He will have a mighty hammer in his arsenal, as well as his superpowers. However, there is also an option for Thor without these abilities, only with the hammer. The visual effects during the attack will pleasantly surprise, as Thor will be accompanied by lightning. Another character will be Thor's brother, the trickster and rogue Loki.
Loki will have his famous staff, with which he can attack, as well as a crown. Users can see how the battle between them unfolds and who comes out as the winner. The appearance is almost identical to what we saw in the movies.
The Mandalorian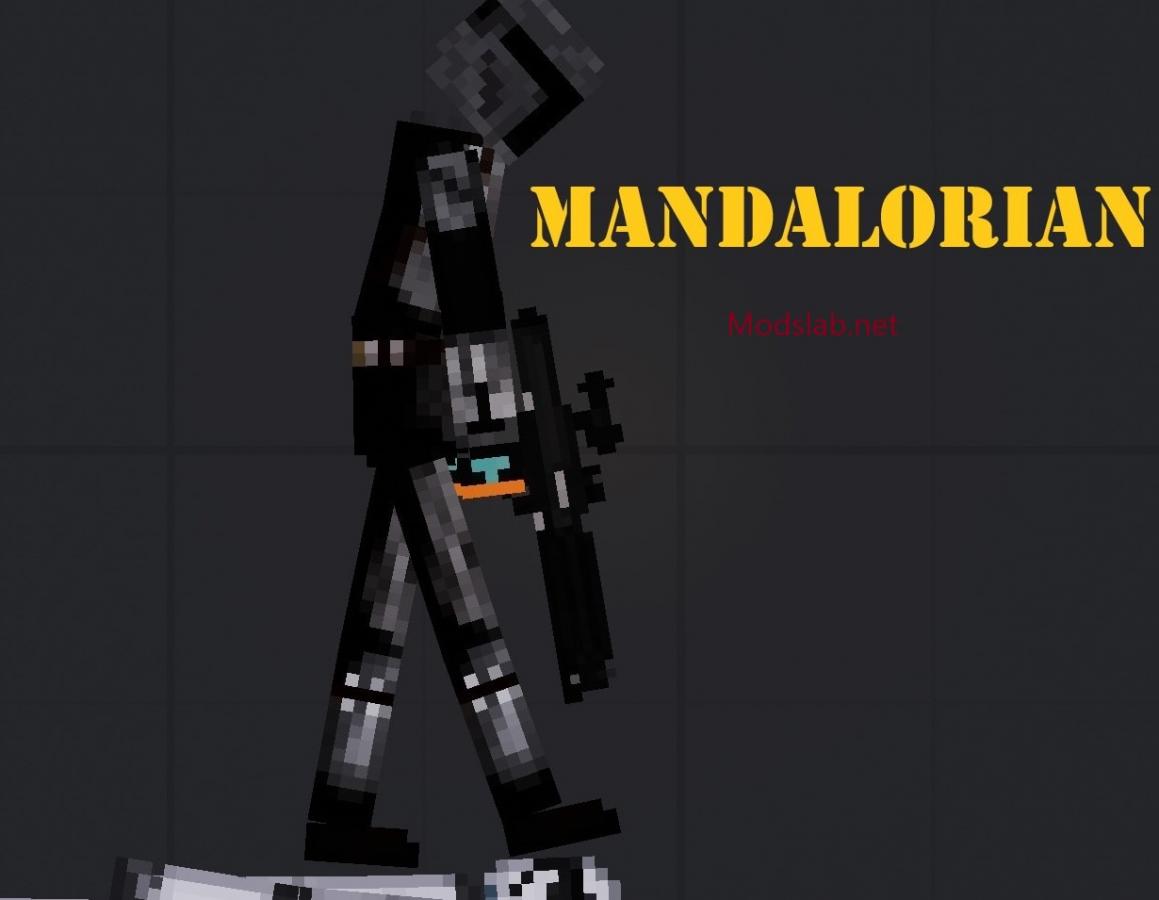 Like similar mods for People Playground, this modification will add an interesting new character to the gameplay. This time, it will be from the Star Wars universe. We're talking about The Mandalorian. He is a skilled fighter, and he has a wide range of weapons in his arsenal. The Mandalorian is ready to take on any, even the most dangerous mission.
The Mandalorian will have his famous armor, which provides reliable protection against enemy strikes. The weaponry will allow him to withstand any enemy; you just need to choose the right one. Close combat will not intimidate the character either; he is ready for any challenge. As they say, "this is the way."
Functional Minecraft Doors Mod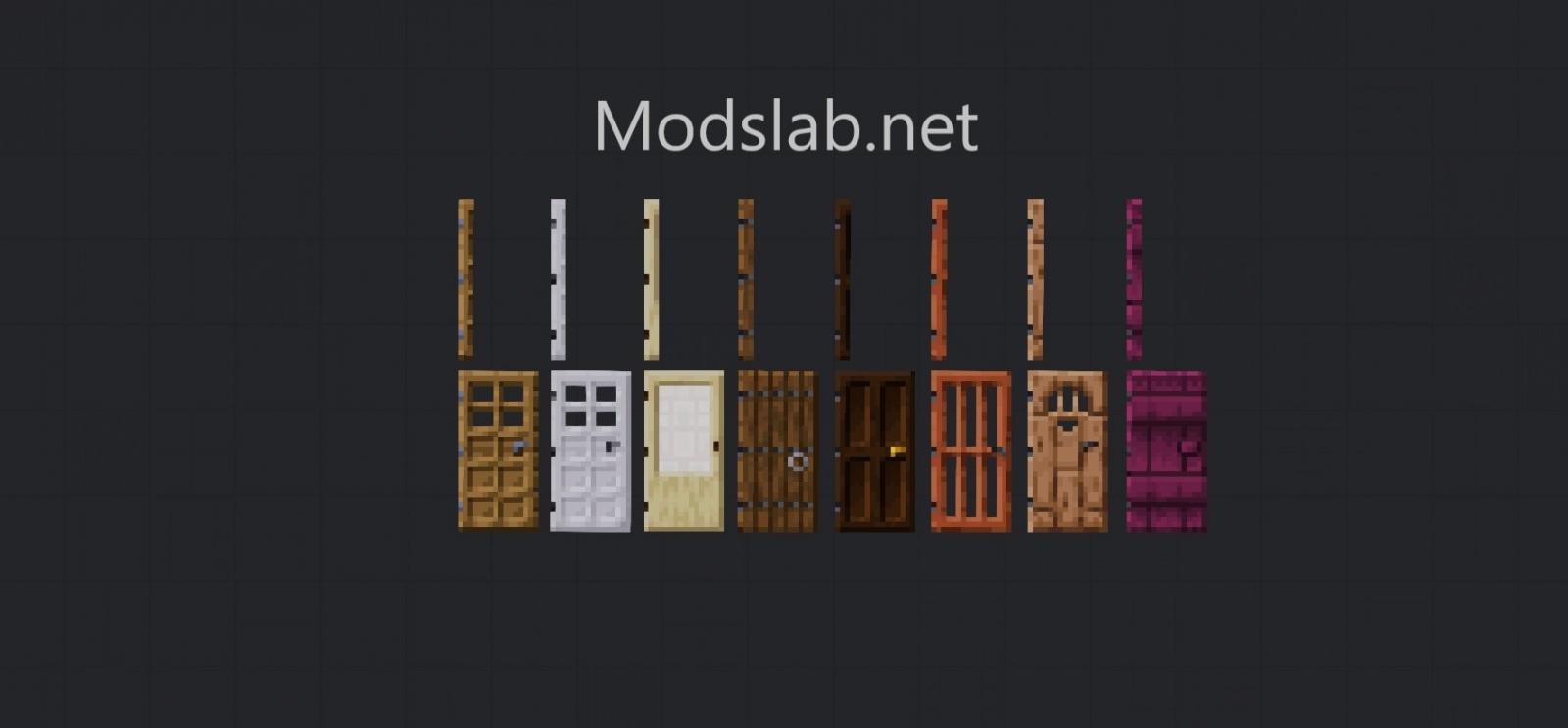 Another find for gamers who love Minecraft and would like to add some elements of this game to their gameplay. Specifically, this mod will add functional doors to the game. There will be a total of eight doors, and all of them will be operational.
Each door has its unique color. You will find different designs, including solid doors and doors with glass inserts. Gamers will be able to test the durability of these doors and see if they can be pierced through by gunfire. To open or close the doors, simply press the F key.
Functional Minecraft Doors Mod

M4 Sherman (+ Fury Edition)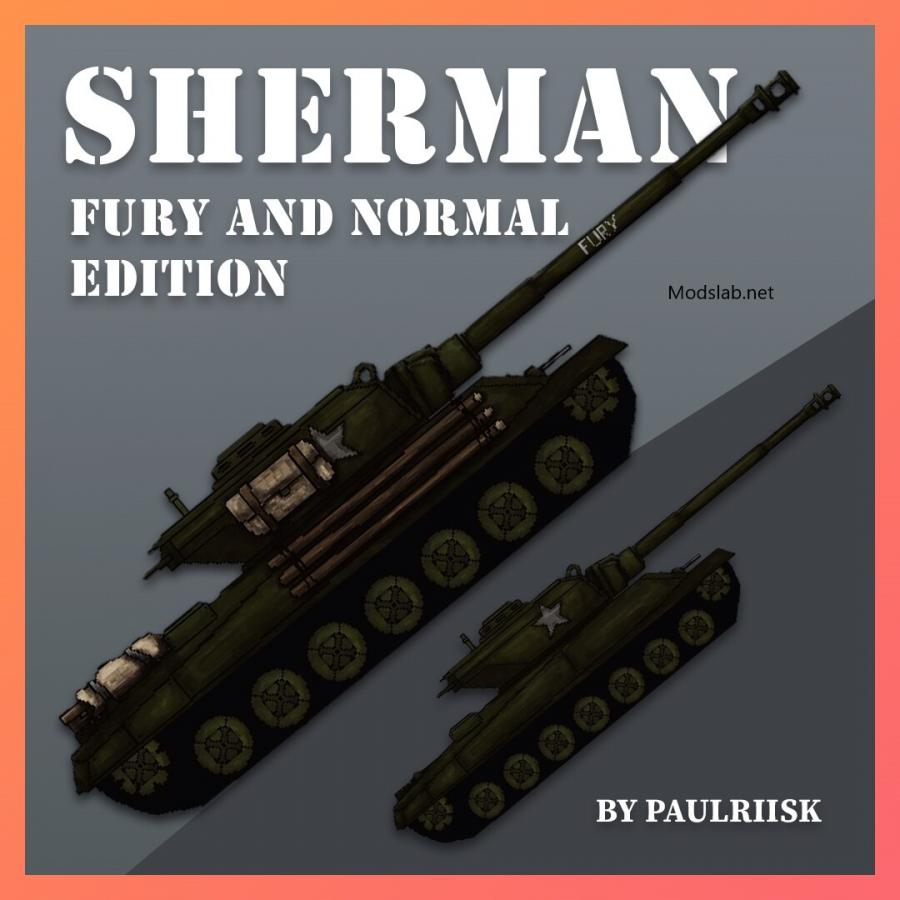 Next up is another mod that will add new vehicles to the game. But not just any vehicles, real combat armored vehicles. And it's the "Sherman" tank. "Shermans" were actively used during World War II and even afterward. In the game, the tank will have highly detailed textures.
The "Sherman" can boast significant firepower, as shots from its main gun deal devastating damage to the enemy. The mod also includes an upgraded version of the "Sherman" tank, labeled "Fury" on the gun barrel, with additional armor on the turret and hull.
Soviet Tank KV-2 (Soviet Tank)
The Soviet tank "Klim Voroshilov" (or KV-2) was one of the heaviest and most powerful tanks of the Great Patriotic War (World War II). Its projectiles posed a truly serious threat. And it is this modification that will add this tank to the People Playground game.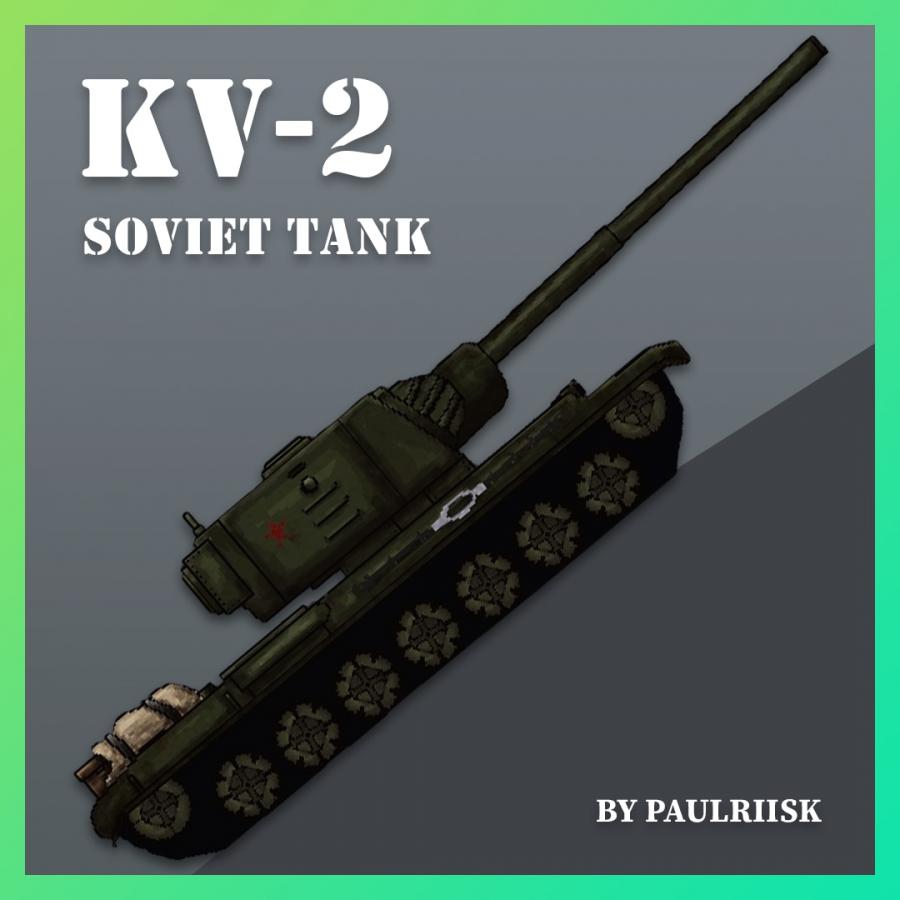 It is immediately noticeable how powerful the turret of this tank was. The gun barrel also commands respect. Every detail is well-crafted, and the shots will be accompanied by excellent visual effects. The KV-2 tank will be a great addition to the game, especially if gamers decide to simulate a large-scale battle.

Soviet Tank KV-2 (Soviet Tank)

Controllable UFO

How about adding some flying saucers to the game? This mod for People Playground can do just that. Players will be able to control UFOs as they see fit. Create your own scenario of alien arrival on Earth. The saucers look just like many of us are used to seeing them in movies and cartoons.
Perhaps you will want to simulate a collision between UFOs and the army. See how it unfolds and whose power will prevail. Gamers will be able to deploy a real landing party from the UFO, engaging in combat actions on the ground. Or maybe the aliens will want to abduct someone?
MaTT's Car Collection

Car enthusiasts! This modification is specially made for you because it features some of the coolest sports cars. Each of them is meticulously designed. Every car has its own color, which creates a pleasant impression. The mod includes Lamborghinis and other sports cars.
Choose any of the available cars and put it to the test by going on a real test drive. Set up obstacles and see how the car handles them. Ramps will be a great tool for performing tricks. Can the car withstand against, for example, a tank for a long time, and what will happen to it in the end?
Cool Car Collection / MaTT's Car Collection

Minecraft Weapons Mod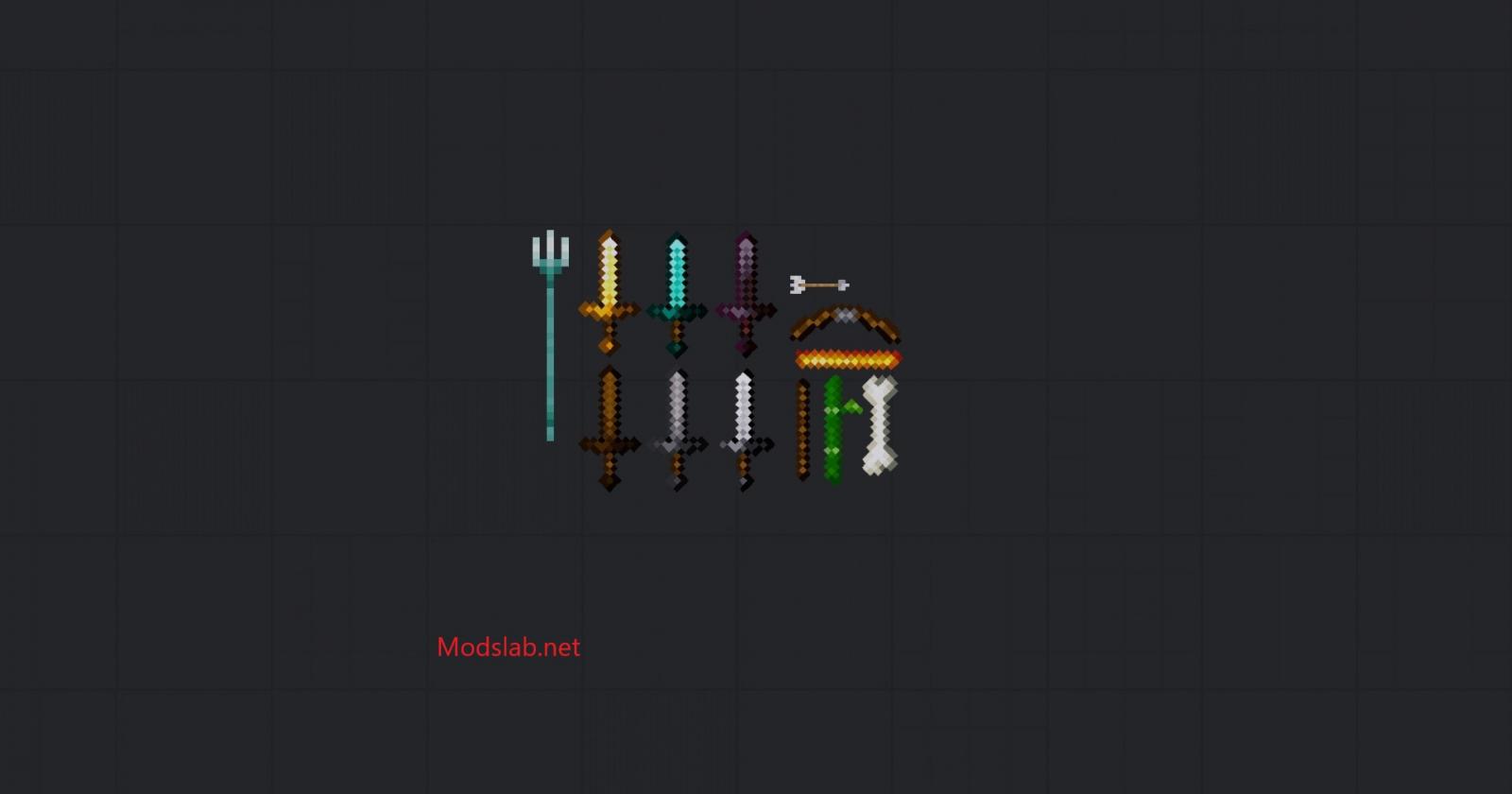 This mod for People Playground will add a lot of weapons from the popular game Minecraft to the gameplay. Users will be able to equip real squads and send them into battle, observing how different weapons work. The selection will be truly wide, and everyone will find what they need.
The mod includes swords made from various materials. You will find wooden, golden, stone, and other types. One of the unusual weapons is the skeleton bone. There is also a simple weapon like a stick (but there is also a very specific one, namely the jade stick). For long-range enthusiasts, there is a bow with arrows.
Spy Mod
A true spy is a real master of his craft. With this mod, you can see him in the game and watch how he operates. He looks just like we are used to seeing in movies. He wears black sunglasses, a sharp black suit, and a white shirt.
The agent has no problems with weapons. The butterfly knife is perfect for close-range eliminations. The sniper rifle helps eliminate targets from a distance, and the pistol is suitable for closer work. Both the pistol and the rifle come equipped with suppressors. Explosives have not been forgotten either, and they can cause serious destruction. Choose the weapon that best suits the specific task.
Smart Spawner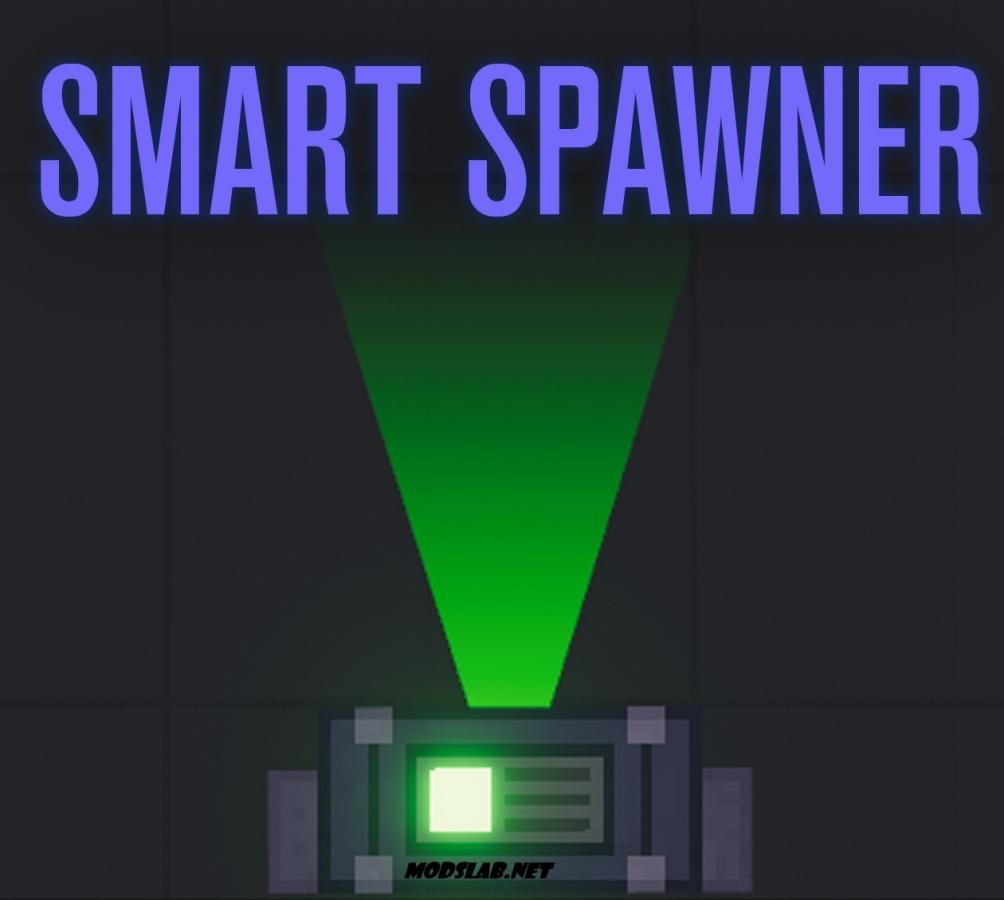 Overall, this modification is quite interesting. Its function is to add a device called a spawner to the gameplay. Its capabilities are quite broad. For example, you will be able to spawn certain game items in the location that can be useful for expanding the gameplay potential.
Not only that, but you can also spawn items from certain mods. The spawner itself is a relatively small block from which a beam of light erupts. You need to select what you want to spawn, and this tool will provide the necessary item.
Happy Wheels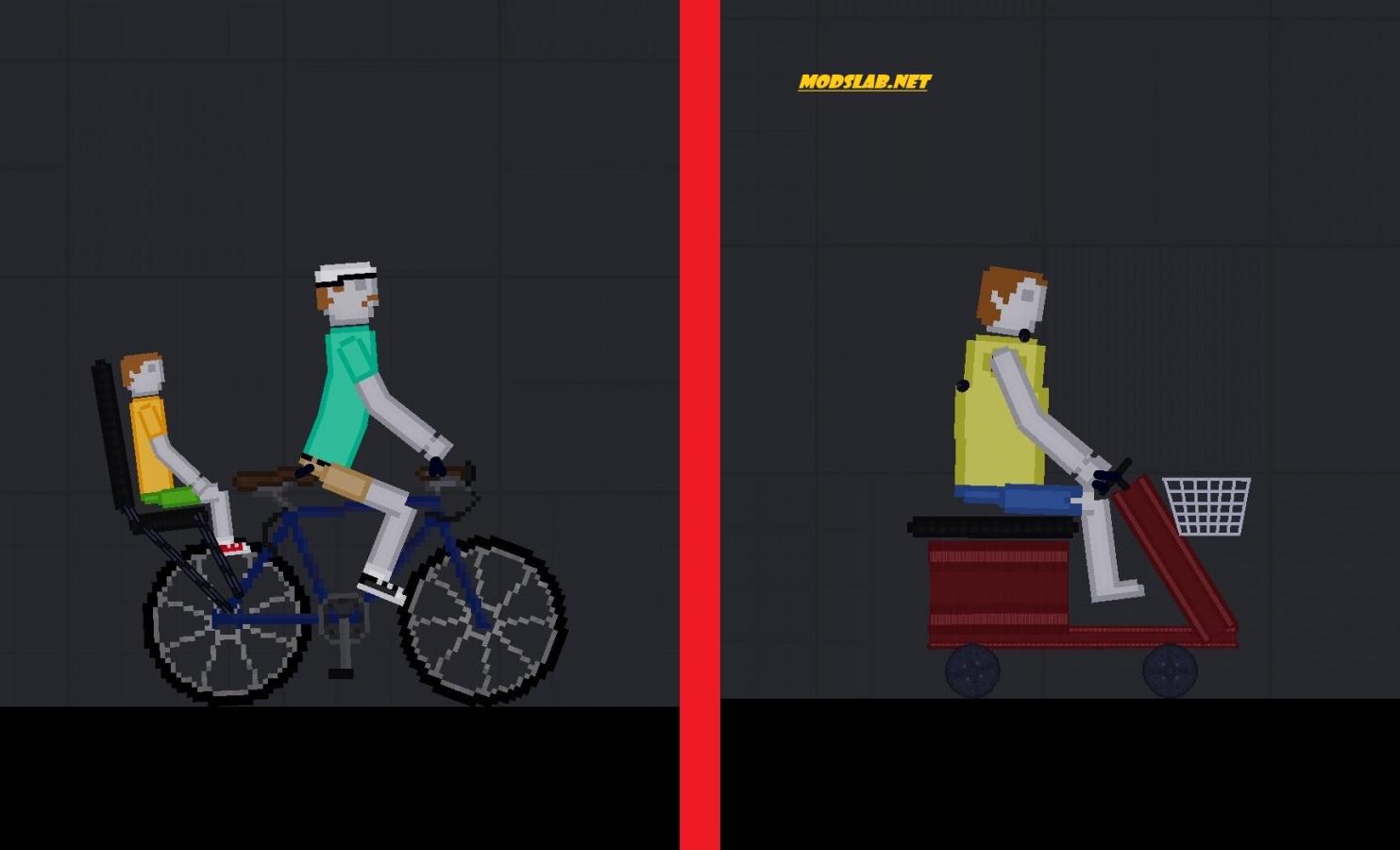 This mod developed for People Playground will add characters from the famous browser game Happy Wheels to the gameplay. Many YouTubers played it back in the day. And now, with this mod, gamers will have a chance to dive into the past and play with their favorite characters once again.
There are a total of 23 characters in the mod. They include both regular ones and ones equipped with hats or helmets. Players will be able to experiment by creating various situations for the characters and placing various obstacles in front of them. It's also possible to put the characters on vehicles effortlessly.
Executioner's Forge / DOOM ETERNAL The Crucible Mod Fixed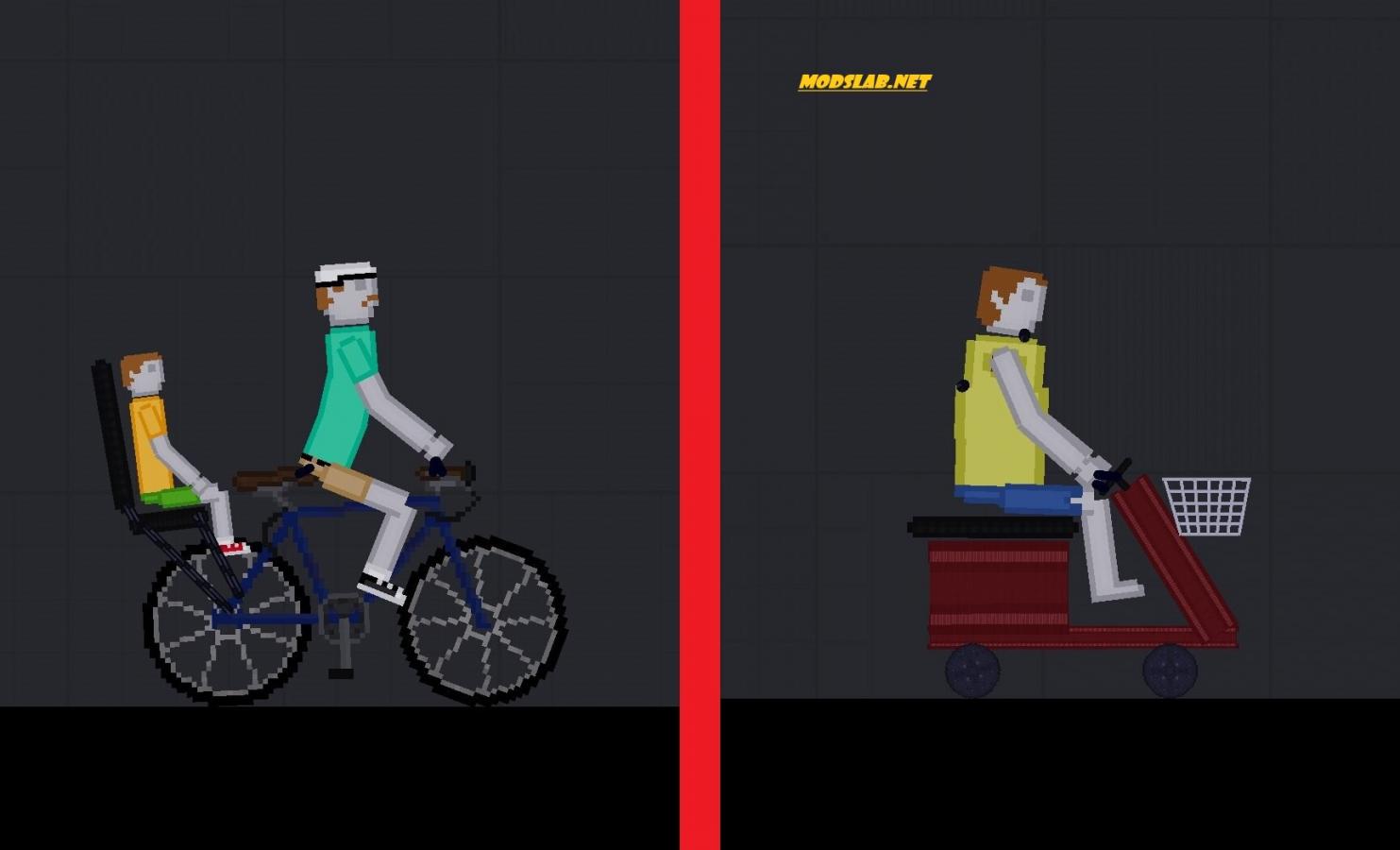 The mod will expand the arsenal with one item. But what an item it will be! Players will have a powerful sword at their disposal, straight from Doom Eternal. It looks impressive and will be an excellent weapon that will be challenging to handle, regardless of what the enemy is armed with.
This sword will be energy-based. Its power will allow you to withstand any enemy. Its strikes cut through anything the blade touches, making it deadly. In Doom Eternal, the Blade of the Executioner was used to cleave enemies, so there's no need to describe its full potential. It's better to see it with your own eyes.
Executioner's Forge / DOOM ETERNAL The Crucible

Pack of Pistols and Submachine Guns / FleasyWeapons - Small Guns
This mod will be a real find for those who prefer small compact models from the entire arsenal of available weapons. For example, pistols or submachine guns. In this mod, players will find various models of this type of weapons. See firsthand how they work and their firepower.
The models will include both suppressed versions (for covert operations) and unsuppressed versions. You will find famous UZIs and Colt pistols among them. The selection will be truly worthy, as the mod features the most famous and popular "guns." Compare which weapon will be the most powerful by arming the characters and staging a shootout.
Pack of Pistols and Submachine Guns

Stick Fight: The Mod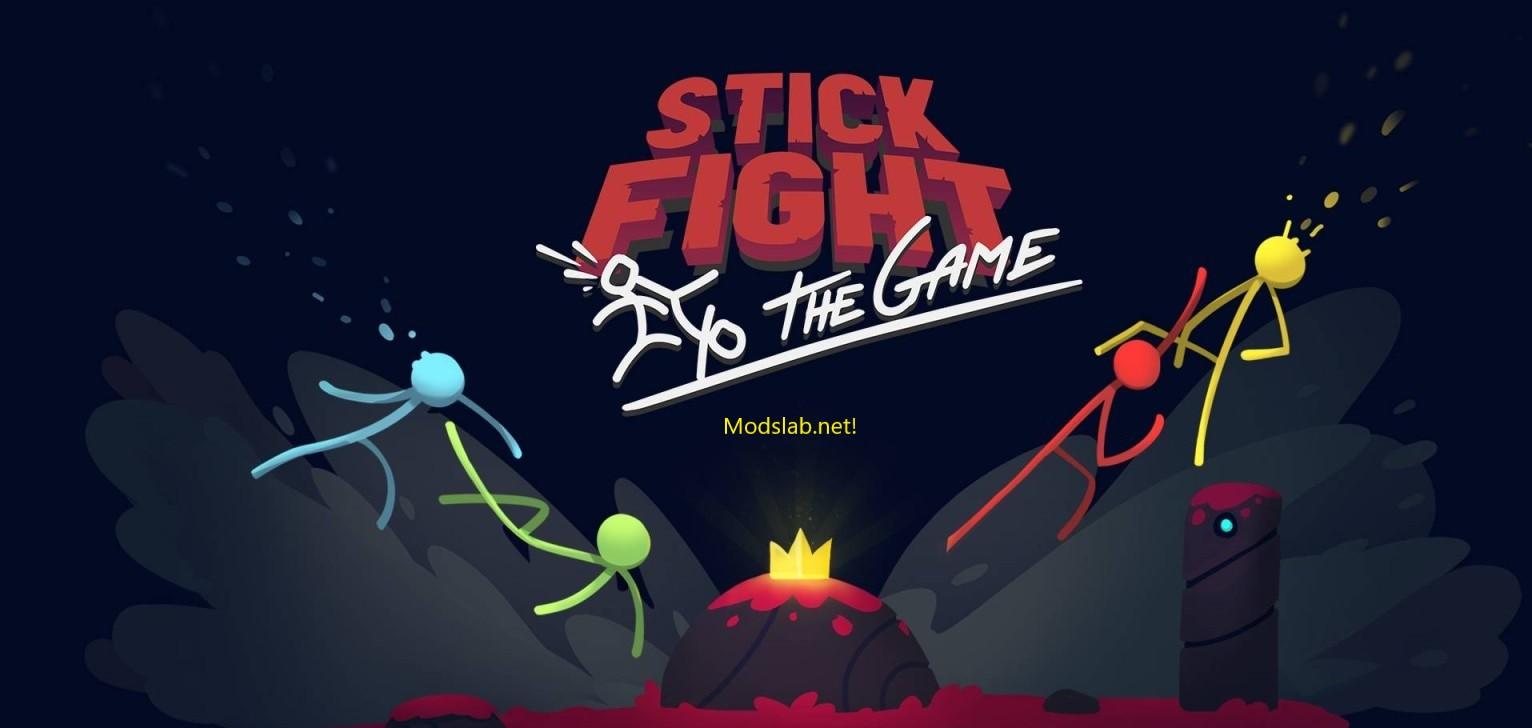 Have you heard of the game Stick Fight: The Game? If not, it features stickmen characters who battle each other. This mod will add them to People Playground. You can arm them with firearms or see how they perform in close combat. There are no limitations to your imagination in this regard.
The player will encounter stickmen of the following colors:
Blue;
Green;
Red;
Yellow.
There will also be a crown available. Place them in various conditions, even the most difficult and extreme ones, and see how the battle unfolds. In any case, it will be interesting.
The Among Us Mod
This mod for People Playground belongs to the category that adds new characters to the game. Specifically, it will add astronauts from Among Us. There will be a total of 14 astronauts, two of which are not present in the original game and were created based on information from the game's encyclopedia. Each character will have its own color.
Each of these new creatures will also have a separate death animation. Backpacks will also be present. Other than that, players can do whatever they want with them. By the way, the impostor will also be present, so diversifying the gameplay will not be difficult.
Building Our Own Buildings / Construction Kit
This modification will be a perfect gift for players who consider building to be one of the main functions. Now you will have a variety of items at your disposal to bring all your construction fantasies to life. The game world will shine with new colors once you install this mod.
So, what will the builder's arsenal be filled with? Well, with things like doors, windows, roofs, walls, and much more, without which building full-fledged structures would be impossible. Players will be able to construct anything from small houses to towering skyscrapers. All components are made from different materials, so there is an opportunity to experiment with what to build with.
Agent 47 and His Arsenal / The Hitman Mod (Hitman 3 Update)
The Agent from the Hitman game always acts silently, eliminating designated targets. This mod will add that very character to the game. Players will have the opportunity to witness the work of this professional firsthand. Not even the most difficult task will stop him.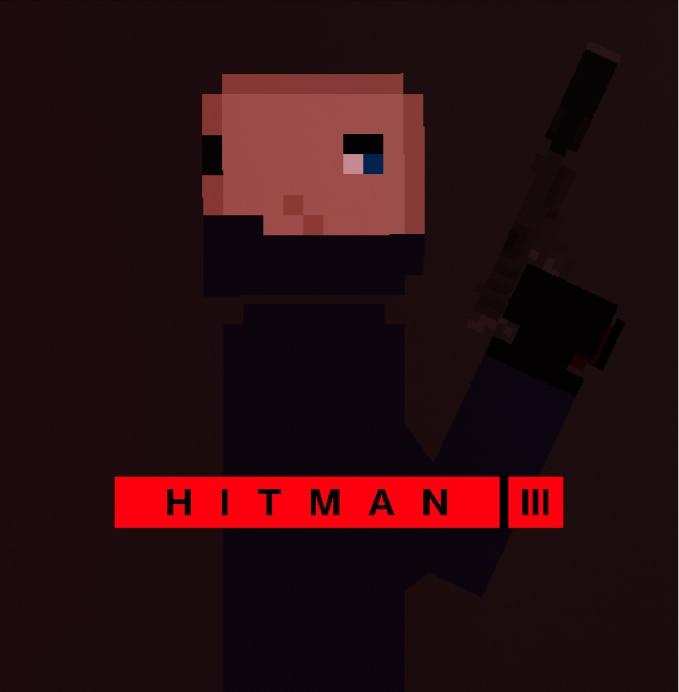 And, of course, an impressive arsenal will help him. He will have silenced pistols, as well as a silent sniper rifle. However, there is also unsilenced weapons in case things don't go according to plan and stealth is no longer a priority. There is even a shotgun that becomes particularly deadly at close range.

Agent 47 and His Arsenal / The Hitman Mod

FNAF Mod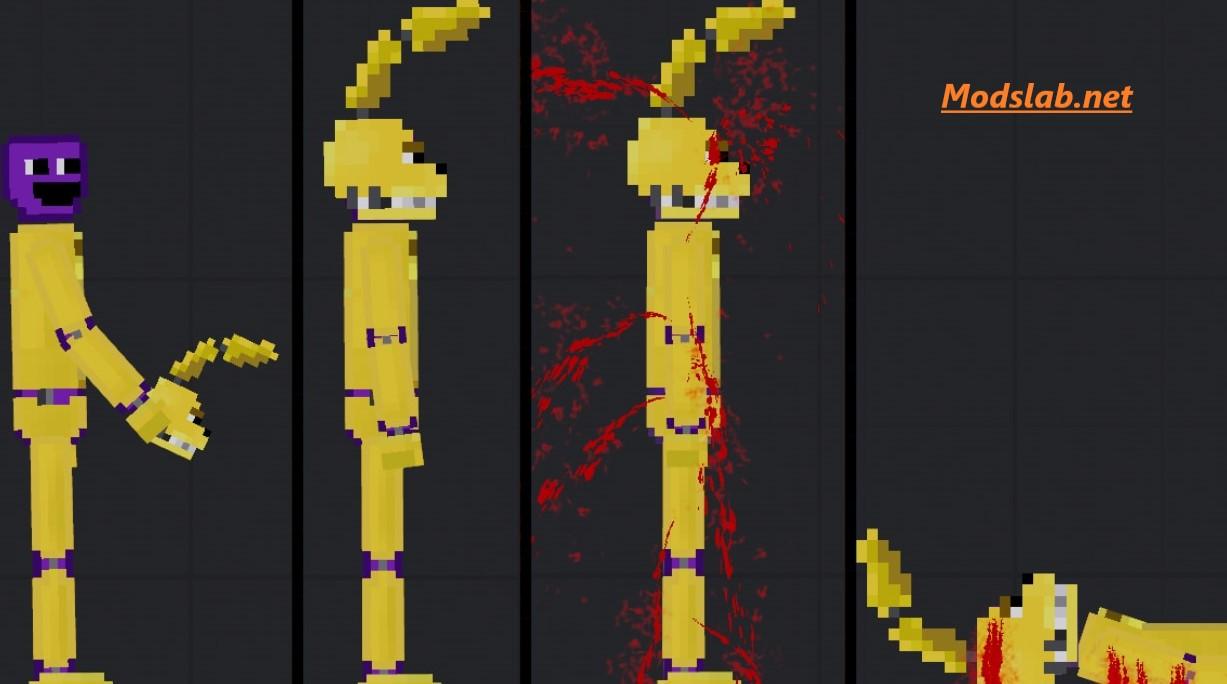 There is a game called "Five Nights at Freddy's." It's a horror game where the main character must avoid dangerous animatronics and try to survive at all costs. This mod for People Playground will add creepy animatronics to this game, as well as other items like the security guard's desk.
Each animatronic has its own abilities and poses a serious threat, and they are very well designed. The bear and the bunny are just a few of them. Players can test how strong and resilient they are by subjecting them to various checks and challenges.
Alien vs. Predator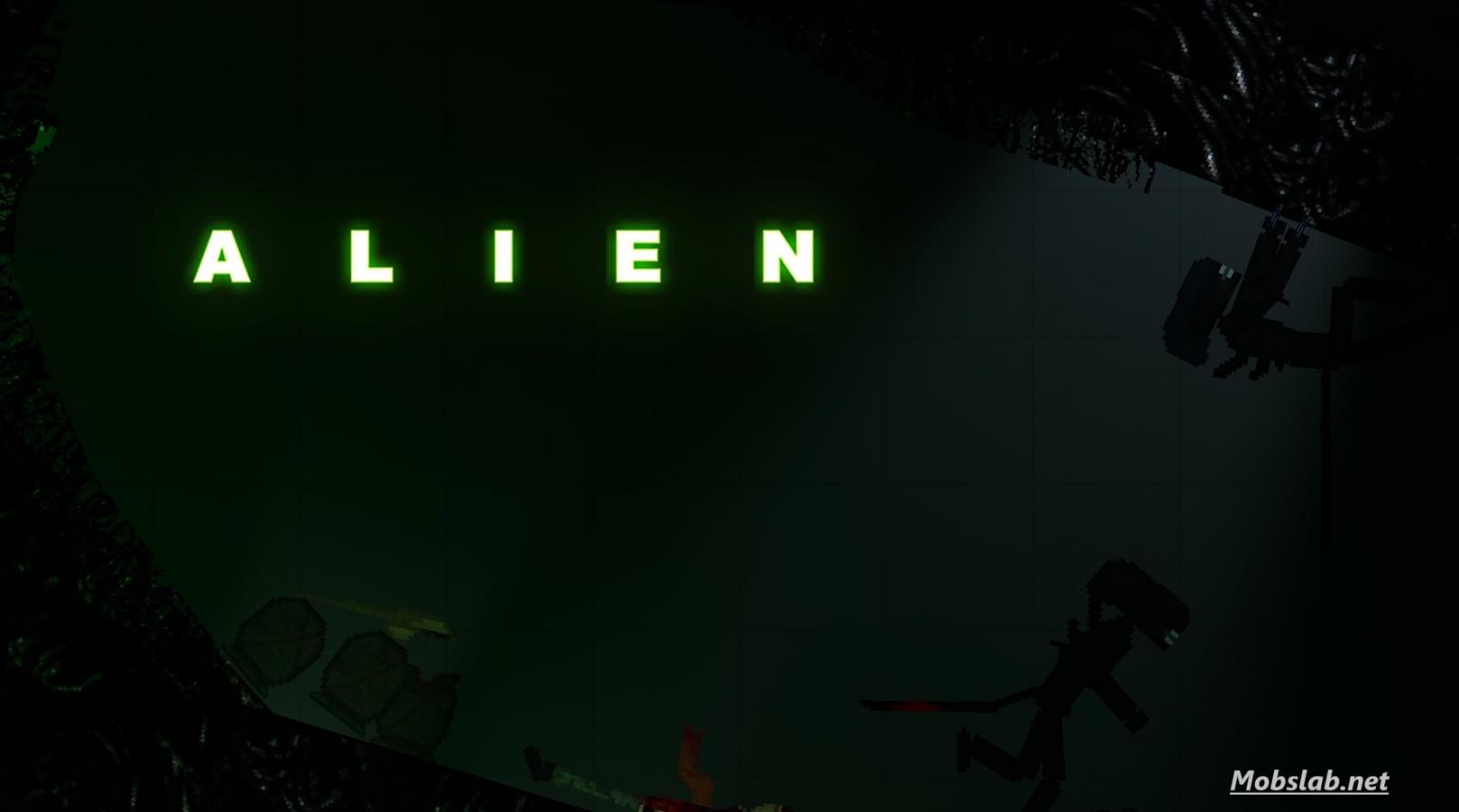 If the Alien and Predator meet in battle, it promises to be very tough and uncompromising. This mod introduces these creatures into the game, as well as other characters from this universe. The Alien is a unique biological weapon and a dangerous predator with immense strength. The Predator, on the other hand, is a humanoid warrior with diverse weaponry. Who will win?
The humans are the third party in this conflict, having to fight against both. Fortunately, they will have weapons as well. See how the events unfold by placing these characters together in different scenarios. May the strongest prevail.
Half-Life 2 Weapons
This mod designed for People Playground adds new weapons to the game, thereby diversifying the gameplay. However, these weapons are from the Half-Life 2 game universe. Most of them are various types of firearms, but there is also a crowbar, which is great for close combat.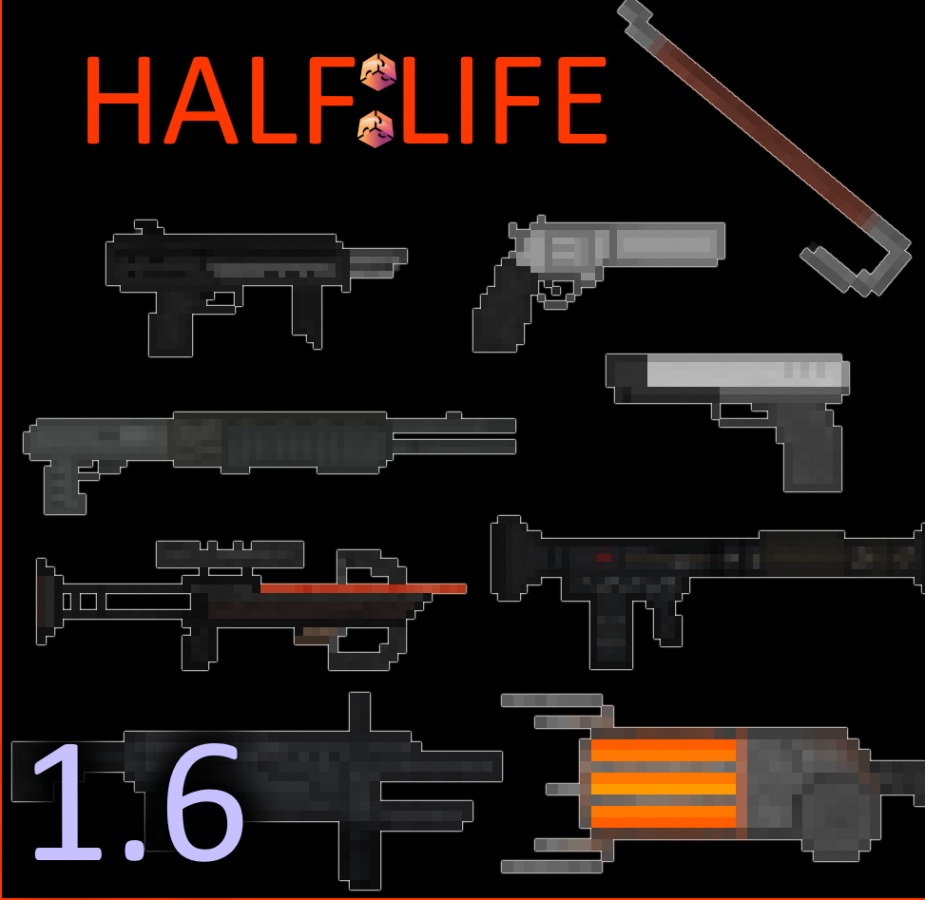 The most unusual weapon here is the gravity gun, which allows you to throw objects at enemies. There are also pistols, such as the famous Magnum. The RPG is great for dealing with armored targets, and the shotgun inflicts massive damage in close quarters. The rifles have not been overlooked either.

Spiderman Collection 2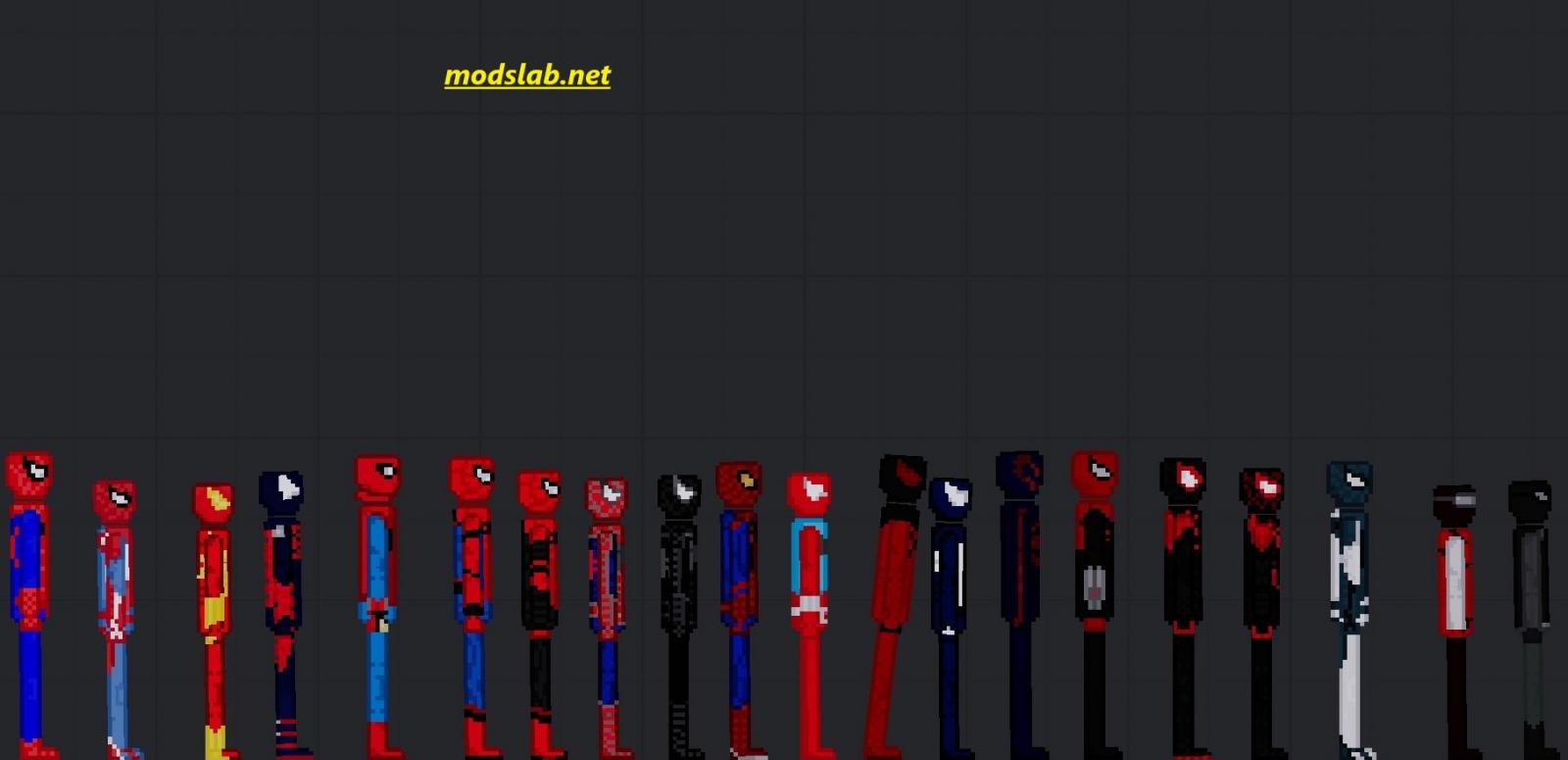 This mod adds a huge amount of new content to the game. Specifically, it includes characters from "Spider-Man." There will be over 60 of them! Among them are different costumes of Spider-Man himself, as well as his faithful friends and dangerous enemies. All the models are skillfully crafted and closely resemble the original prototypes.
Some characters will have abilities that they possessed in comics and movies. The same goes for their equipment and weapons (if applicable). With this mod, you can relive the confrontation between good and evil in this exciting universe.
Star Wars Duel Lightsabers Mod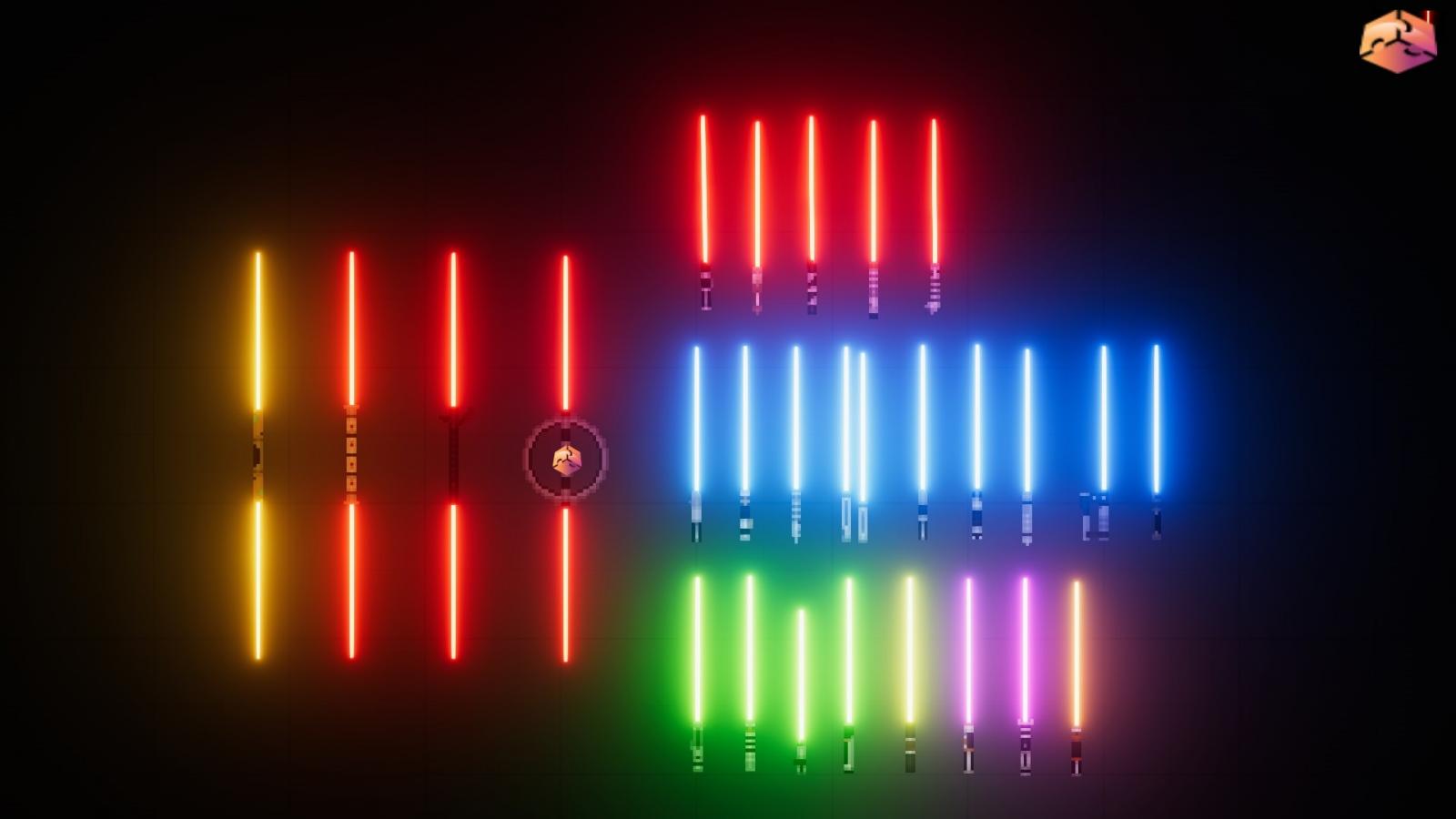 By installing this mod, players can expect new weapons. And these weapons are taken from the "Star Wars" universe. Both Jedi knights and Sith are armed with lightsabers, which become dangerous weapons in skilled hands.
In the player's arsenal, there will be both regular lightsabers and those that belonged to famous characters like Darth Vader or Master Yoda. Each lightsaber is individually crafted, as can be seen from the hilt designs. There is also an interesting weapon wielded by Darth Maul, which he masterfully used. By the way, these lightsabers can deflect shots from firearms.
The Ultimate Minecraft Mod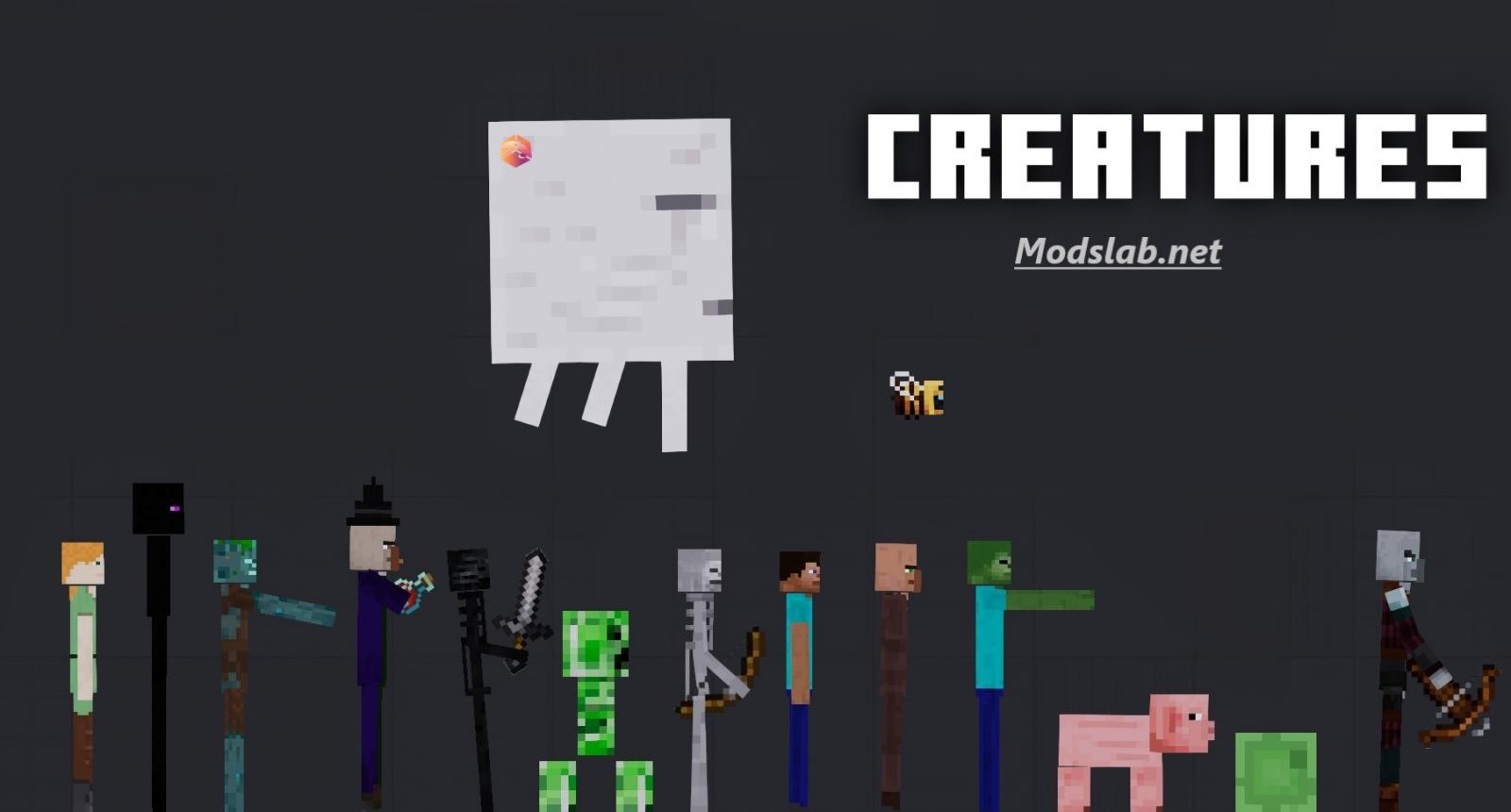 Next up is one of the expansive mods that brings a lot of new content to the game. With this mod, People Playground can resemble Minecraft to a great extent. Various items, characters, and animals will be added. The developers have tried to cover almost every aspect.
The arsenal of weapons will also expand, including swords, bows, axes, and even tridents. Armor allows equipping the characters, enhancing their defense and adding combat power. Various potions will also be available. Overall, players can even create battles between humans and zombies.
Star Wars Jedi and Sith Mod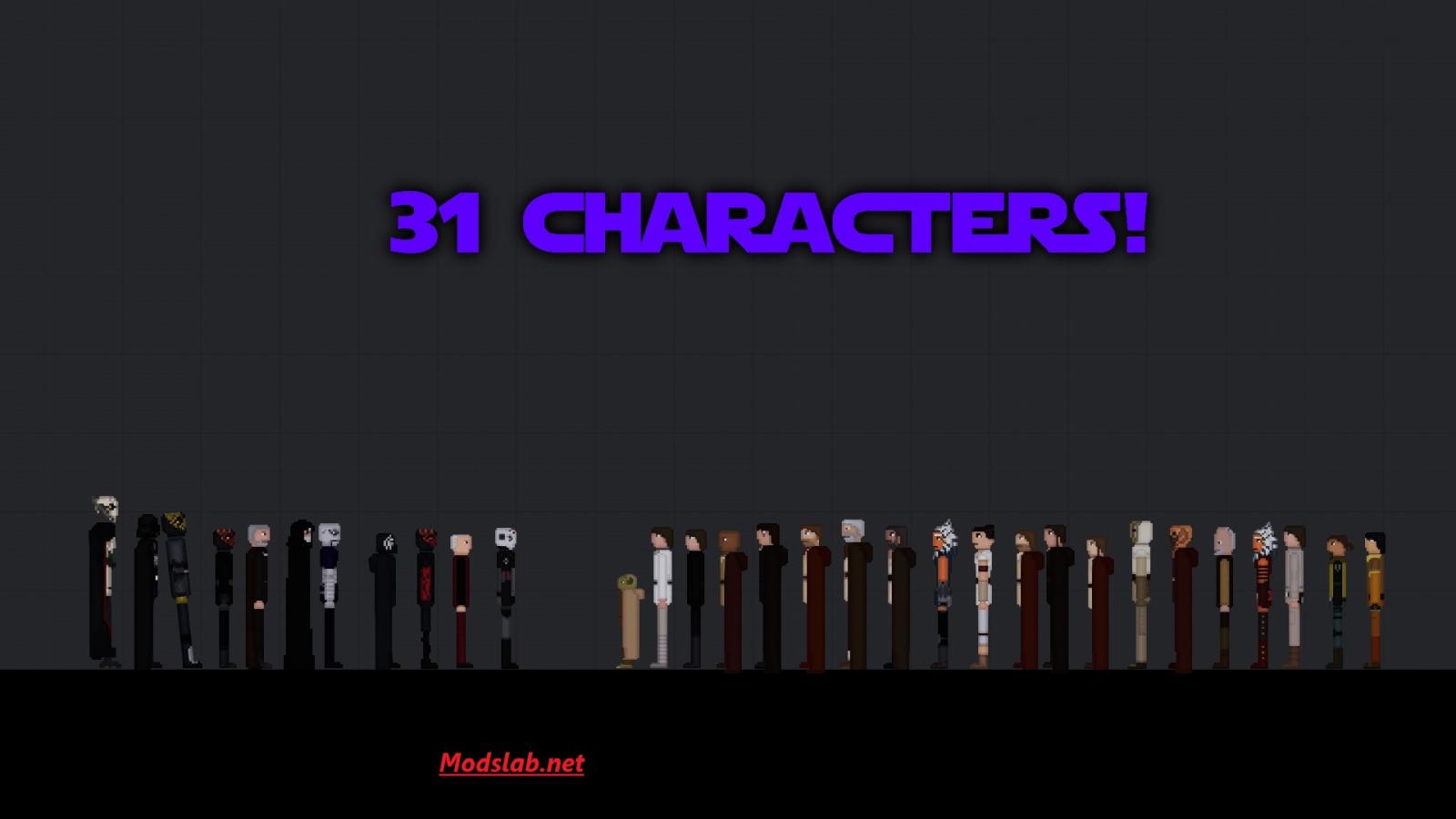 Once again, a mod is presented for People Playground that adds a bit of "Star Wars" content to the game. This time, you will see Jedi and Sith engaged in a long war, striving for victory. In total, there are 32 of them, and each character is meticulously detailed to the best possible extent.
For example, Darth Vader has the ability of his famous helmet breathing. Jedi Ahsoka, for example, will be presented in two visual variations. Although there will be fewer Sith, defeating them will be very challenging. Can the Jedi emerge victorious? See it with your own eyes by installing this modification.
Comments
2
Rules for writing comments. For non-compliance - ban!

Prohibited:

Use of profanity (mat) in messages
Communication is not on the topic of the material
Any insults of other participants, including the author of the material
Writing messages in whole or in part in CAPITAL letters (Caps Lock)
Expressing your opinion without supporting it with arguments
The use of links to third-party sites, or the use of images/videos/other content containing the aforementioned links

Messages that violate these rules will be deleted, and malicious violators - deprived of the ability to add comments on the site!