Fifth day of the event "Verdict of Blades" in Genshin Impact: best team compositions
"Verdict of Blades" in Genshin Impact is a combat event in version 4.0, where you need to battle various enemies against the clock. Each stage provides players with a new buff, which will determine the composition of your team. In this guide, we'll discuss the best teams to choose for completing the 5th stage of the "Verdict of Blades" event titled "Chains of Wrath."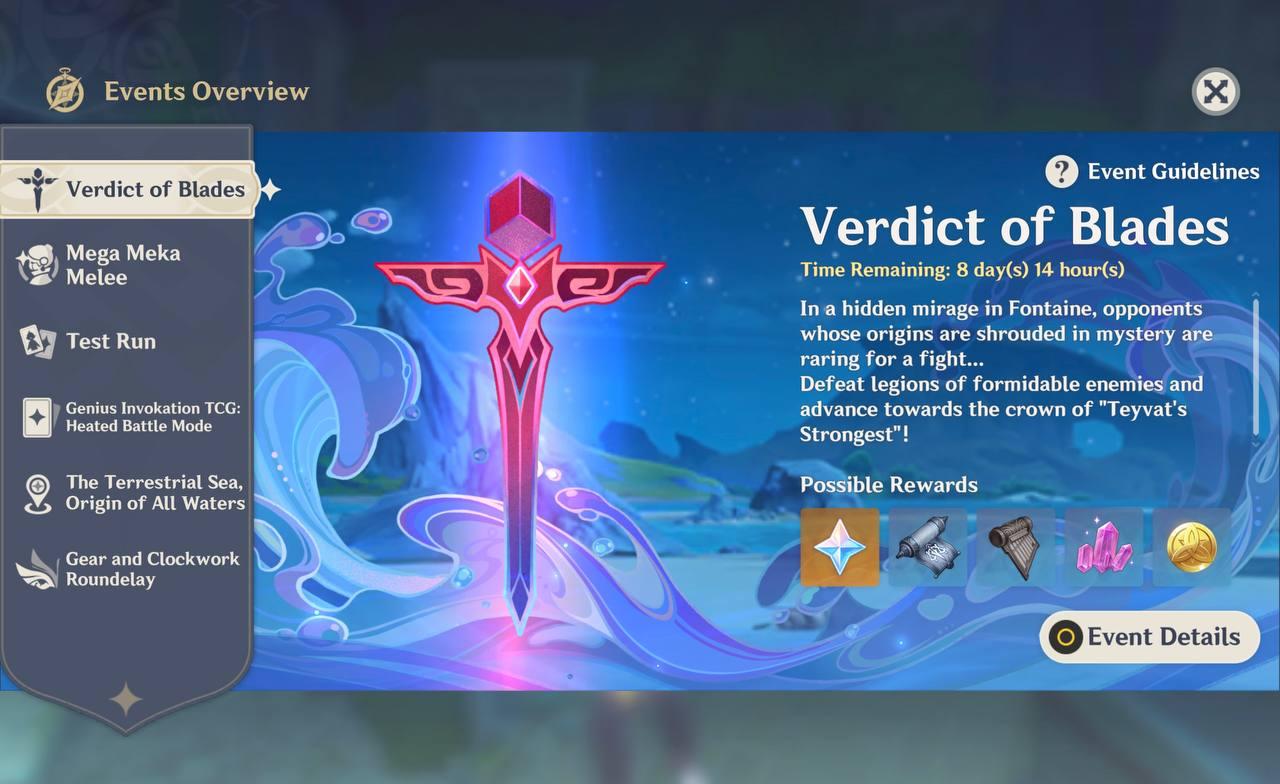 Stage "Chains of Wrath" in the "Verdict of Blades" Event: Best Teams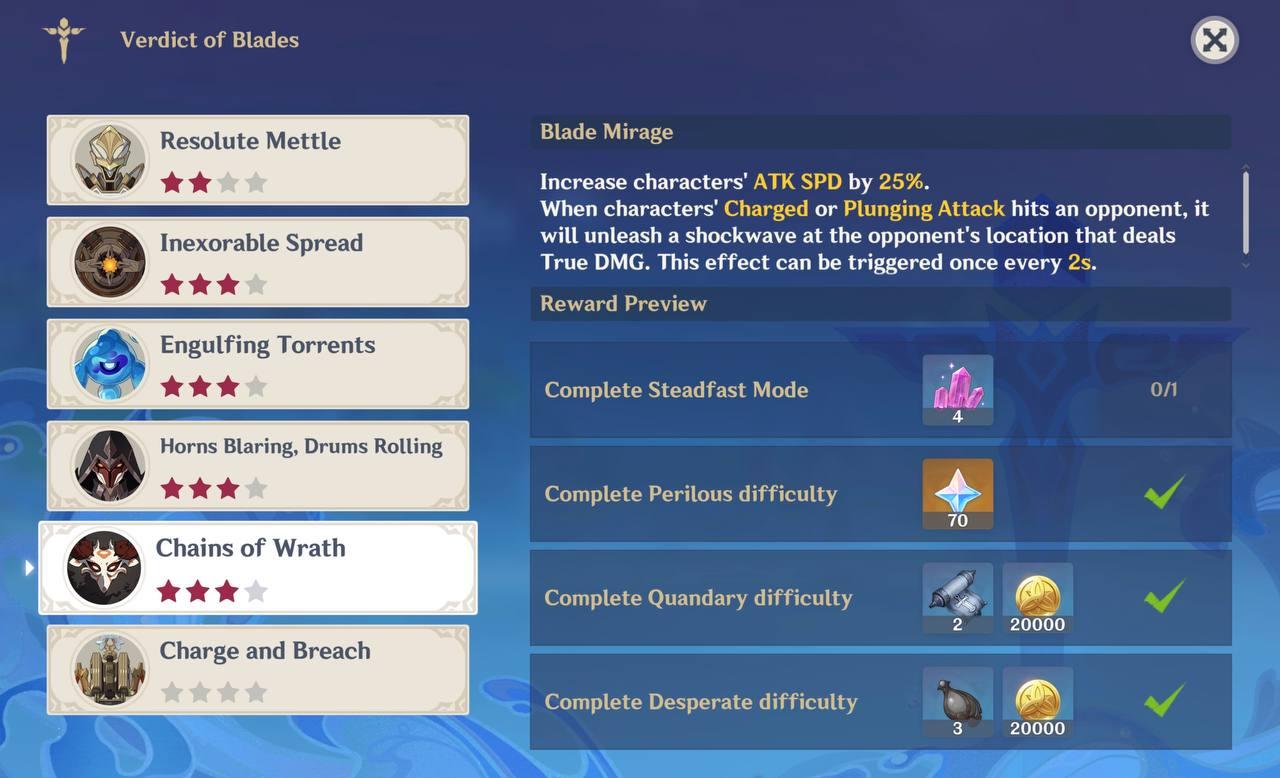 As you may have noticed, during this stage, characters who perform normal, charged attacks, and falling attacks are buffed. Below, you can find examples of squads, but of course, our suggestions are not set in stone - you can easily adjust recommendations to suit your playstyle and the characters you have in your roster.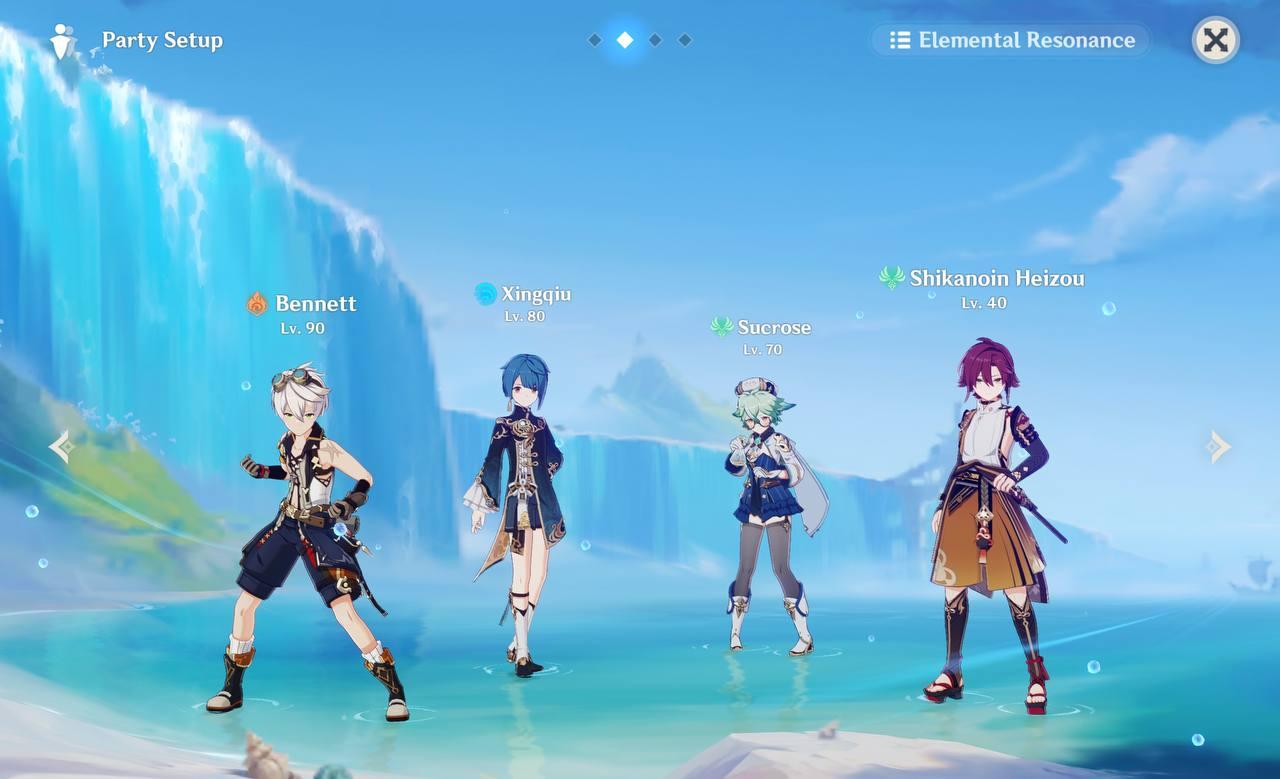 Teams with Scaramouche and Heizou:

Bennett / Scaramouche or Heizou / Faruzan / Xingqiu or E Lan
You can also choose other supports if the ones mentioned above are not available: Thoma, Zhongli, Xinyan, Diona, Yun Jin, Fischl, Rosaria.
Teams with Kazuha:
Kazuha / Bennett / Xingqiu or E Lan / Xiangling
Kazuha / Ayaka / Mona / Diona
Kazuha / Keqing / Beidou / Fischl
Kazuha / Kokomi / E Lan / Xingqiu
If you want Kazuha as a sub-DPS, then use any character to trigger elemental reactions: Raiden, Yao Yao, Ayaka, Mona, Gan Yu, Childe, and others.
Teams with Xiao:
Xiao / Zhongli / Bennett or Jin / Venti
Xiao / Albedo / Fischl / Jin
Xiao / Zhongli / Albedo or Geo mc / Jin or QiQi or Bennett
Xiao / Ganyu / E Lan or Xingqiu or Mona / QiQi or Diona
If none of these options fit, use your favorite Xiao team, as long as Xiao is part of it.
You can also use teams with the following characters: Eula, Yoimiya, Yanfei, Hu Tao, al-Haytham, Ningguang, Mona, Lyney
Comments
0
Rules for writing comments. For non-compliance - ban!

Prohibited:

Use of profanity (mat) in messages
Communication is not on the topic of the material
Any insults of other participants, including the author of the material
Writing messages in whole or in part in CAPITAL letters (Caps Lock)
Expressing your opinion without supporting it with arguments
The use of links to third-party sites, or the use of images/videos/other content containing the aforementioned links

Messages that violate these rules will be deleted, and malicious violators - deprived of the ability to add comments on the site!