Promo codes for October 2023 for Fishing Clash
The game is one of the most well-known and beloved fishing simulators for many. Fishing Clash has a variety of modes and diverse content. Items in the inventory can be upgraded using in-game currency. To ensure the game doesn't become a tedious grind, developers release promo codes with bonuses every month.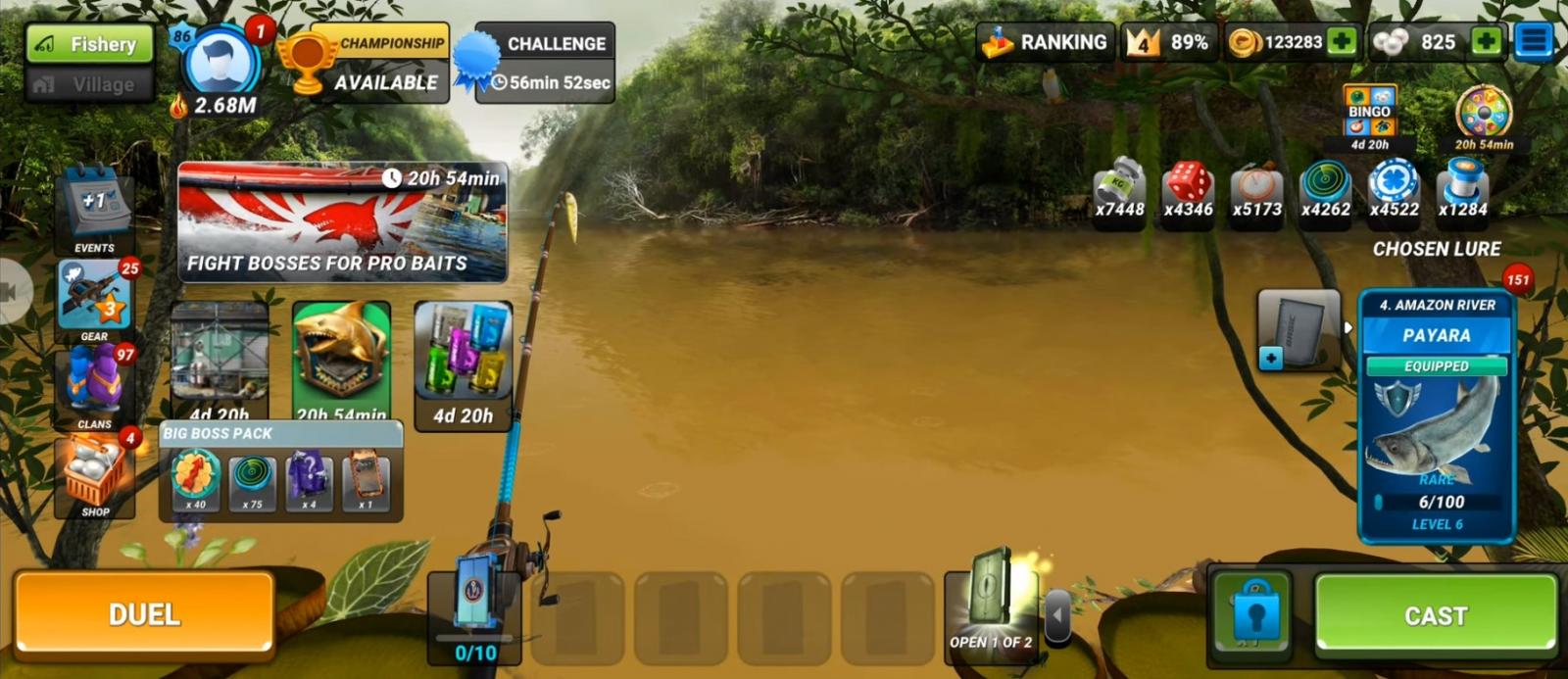 Working codes
sharrrk - grants a shark avatar (Shark Avatar);
waterfall - grants a Power up Puck;
Earthweek - grants an amplifiers pack;
Palawan - Amplifiers pack;
Nocturn - grants a Gatekeeper baits package;
Verbum - grants 25 "Great Lakes" coins (Great Lakes Coins);
Piscis - grants a "Great Lakes" rod package (Great Lakes Rod Packages);
Caput - grants a set of "Great Lakes" baits (Great Lakes baits);
Periculum - grants 1 pearl (Pearl) and 4000 coins (Coins).
Where to use the code
Invoke the menu by clicking on the three bars at the top right corner of the screen. Navigate to the "Gift Codes" section.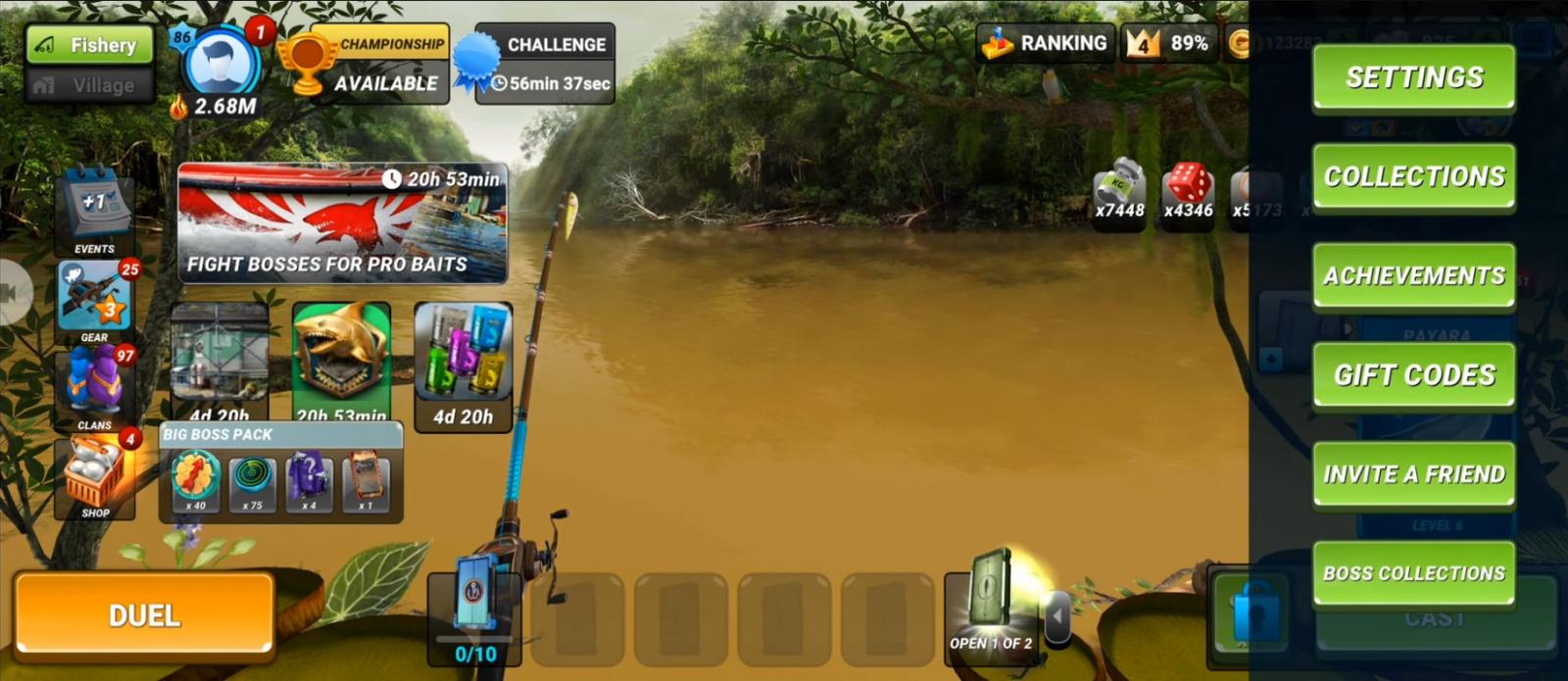 In the new window, enter the necessary code and click "Redeem".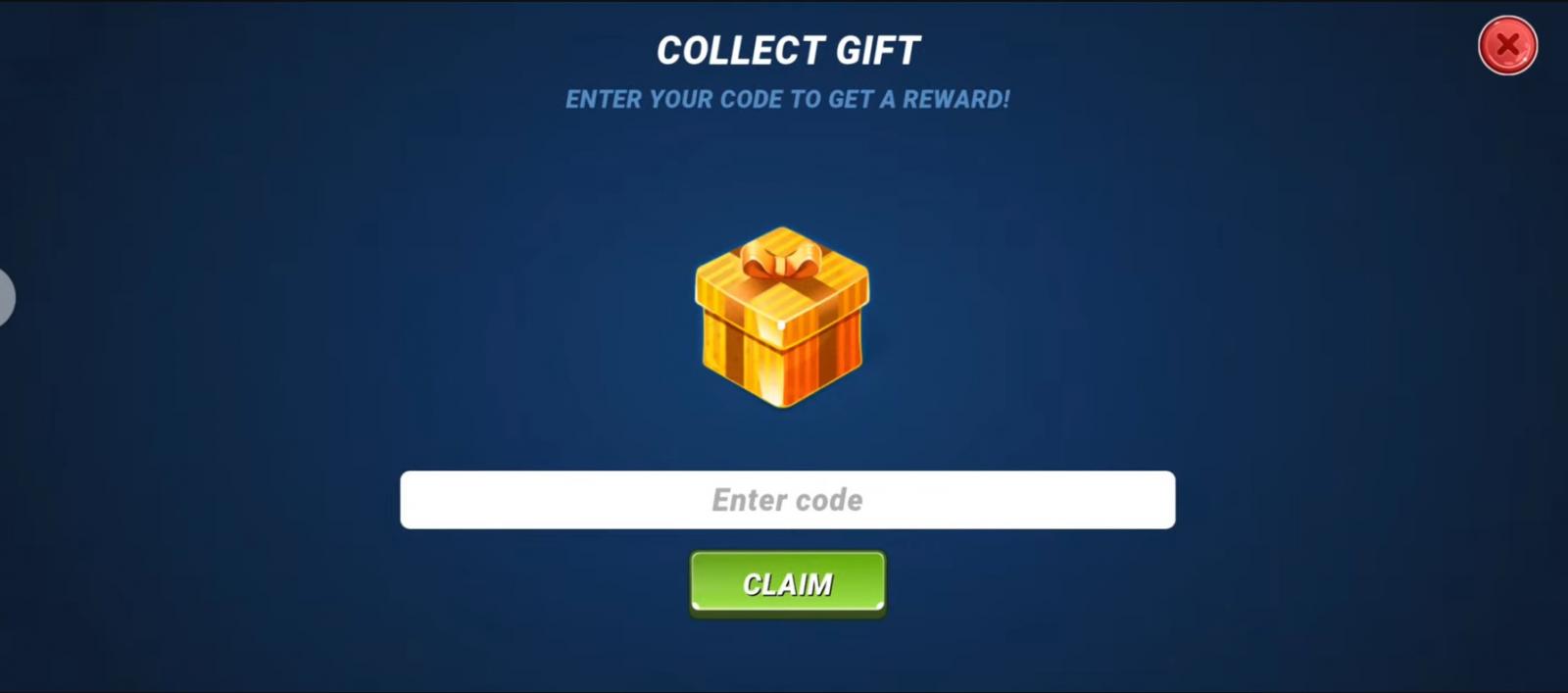 Comments
0
Rules for writing comments. For non-compliance - ban!

Prohibited:

Use of profanity (mat) in messages
Communication is not on the topic of the material
Any insults of other participants, including the author of the material
Writing messages in whole or in part in CAPITAL letters (Caps Lock)
Expressing your opinion without supporting it with arguments
The use of links to third-party sites, or the use of images/videos/other content containing the aforementioned links

Messages that violate these rules will be deleted, and malicious violators - deprived of the ability to add comments on the site!