The Sims 4: All Cheat Codes for the "Paranormal" Expansion Pack
In this article we have collected all cheat codes for The Sims 4 "Paranormal".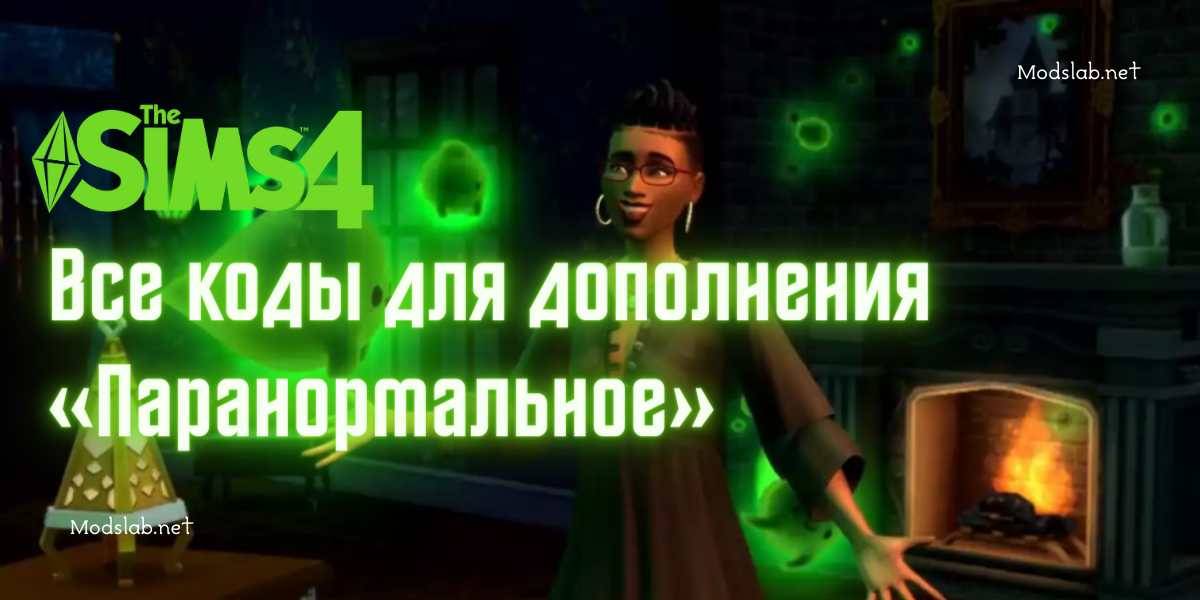 How to enter codes in Sims 4
To use codes in The Sims 4, press Control + Shift + C to turn on and off the console.

For almost all of the following cheats you must first enter testingcheats on, to enable their use.
Press the

enter

key after entering the cheat. You can close the console again by pressing Control + Shift + C.
Cheat codes for the "Paranormal" expansion
stats.set_skill_level Minor_Medium 5 - Sims will acquire the 5th level of the Clairvoyance skill;

cas.unlockbytag SP18 - you will have access to the Hydri outfit. Without a code, it will appear only after 7 days in the ghost house;

traits.equip_trait trait_Freelancer_Career_ParanormalInvestigator_License - you will have access to the detective license for paranormal phenomena. With it, you can start working as a freelancer in this industry;

careers.promote Paranormalinvestigator - your performance as a paranormal detective will increase several times;

raits.equip_trait trait_Brave - Sims will acquire unprecedented courage (will no longer be afraid of skeletons and all paranormal);

rewards.give_reward SacredCandle - in the inventory of the character you chose, several spiritual candles will appear. They can be used to protect yourself from ghosts.
Comments
0
Rules for writing comments. For non-compliance - ban!

Prohibited:

Use of profanity (mat) in messages
Communication is not on the topic of the material
Any insults of other participants, including the author of the material
Writing messages in whole or in part in CAPITAL letters (Caps Lock)
Expressing your opinion without supporting it with arguments
The use of links to third-party sites, or the use of images/videos/other content containing the aforementioned links

Messages that violate these rules will be deleted, and malicious violators - deprived of the ability to add comments on the site!