Banner Yehno Miko in Genshin Impact: Release Date, Four-Star Characters and Weapons
Yae Mikoto - a new 5* heroine who will be available in the upcoming update! The girl is a user of the Electro Catalyst, as well as the owner of interesting game mechanics. If you haven't familiarized yourself with her abilities yet, read this article.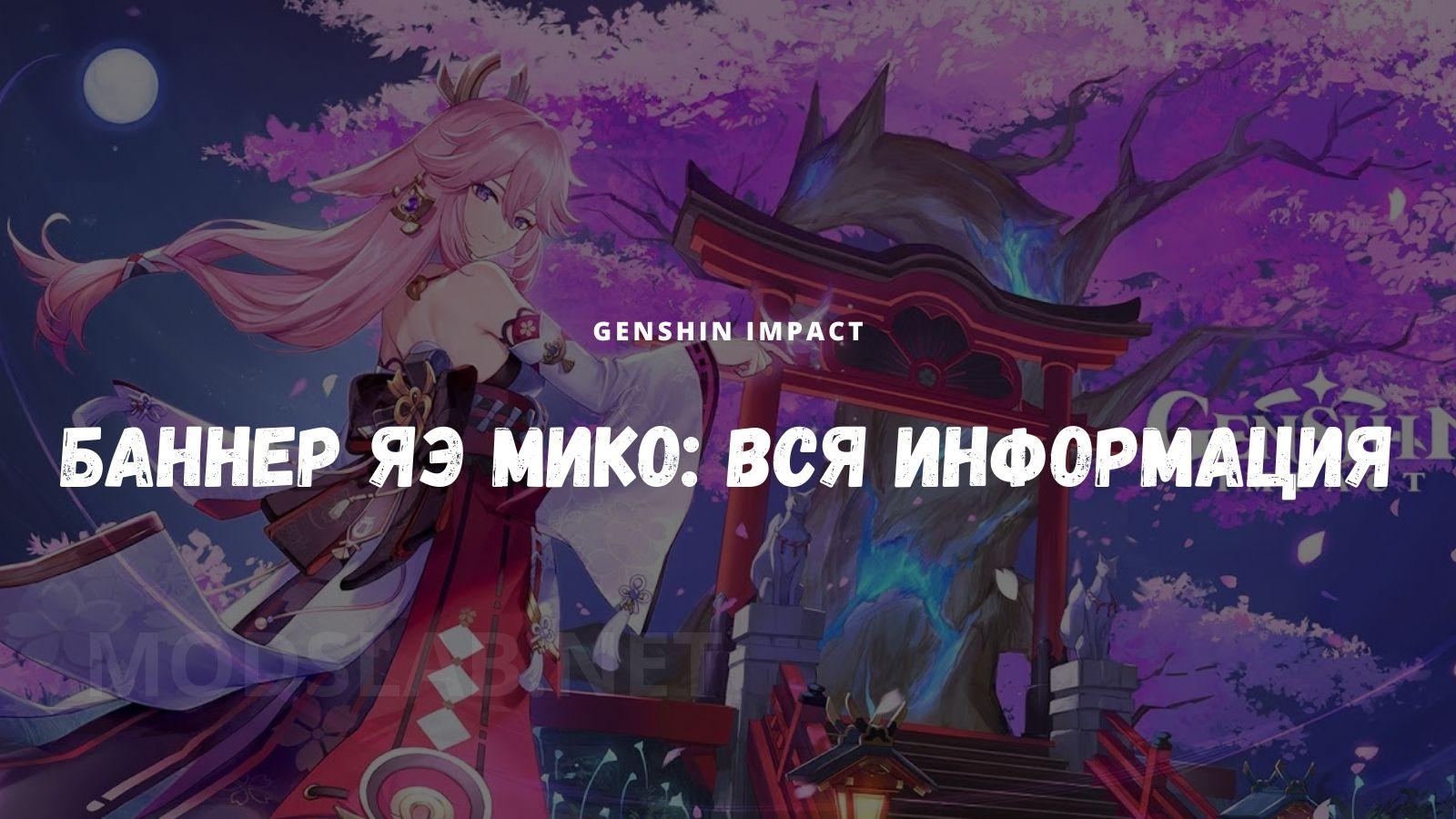 In this article we will tell you about when Yae Mikoto's banner will be released and which characters and weapons will be released with her. Let's go!
When will Yae Mikoto's banner be released in Genshin Impact
Yae Mikoto's banner will be available at 6 am MSK on February 16 on all servers! As shown on the developers' stream, Yae will be the only banner of the first half.
Which four-star characters will be in Yae's banner
Unfortunately, there is no official information yet! But, based on leaks, the following characters will be in Yae's banner:
Yae Mikoto's weapon banner in Genshin Impact
No official information has been received yet, but we already have some information from leaks.
5* weapons:
Yae Mikoto's signature catalyst;

One-handed sword "Precious Omen".
4* weapons:
Two-handed sword "Raincutter";

Catalyst "Eye of Creation";

Bow "Unstrung".
Comments
0
Rules for writing comments. For non-compliance - ban!

Prohibited:

Use of profanity (mat) in messages
Communication is not on the topic of the material
Any insults of other participants, including the author of the material
Writing messages in whole or in part in CAPITAL letters (Caps Lock)
Expressing your opinion without supporting it with arguments
The use of links to third-party sites, or the use of images/videos/other content containing the aforementioned links

Messages that violate these rules will be deleted, and malicious violators - deprived of the ability to add comments on the site!