All known information about upcoming Friday Night Funkin updates
Friday Night Funkin is actively gaining popularity. Every day, more and more people are playing the game. It has already been completed by players over 15,000,000 times, a record that not many games can boast of. The creator of this project wants to continue creating games and developing FNF. However, he doesn't want to make the game paid, but he needs money to further develop the project.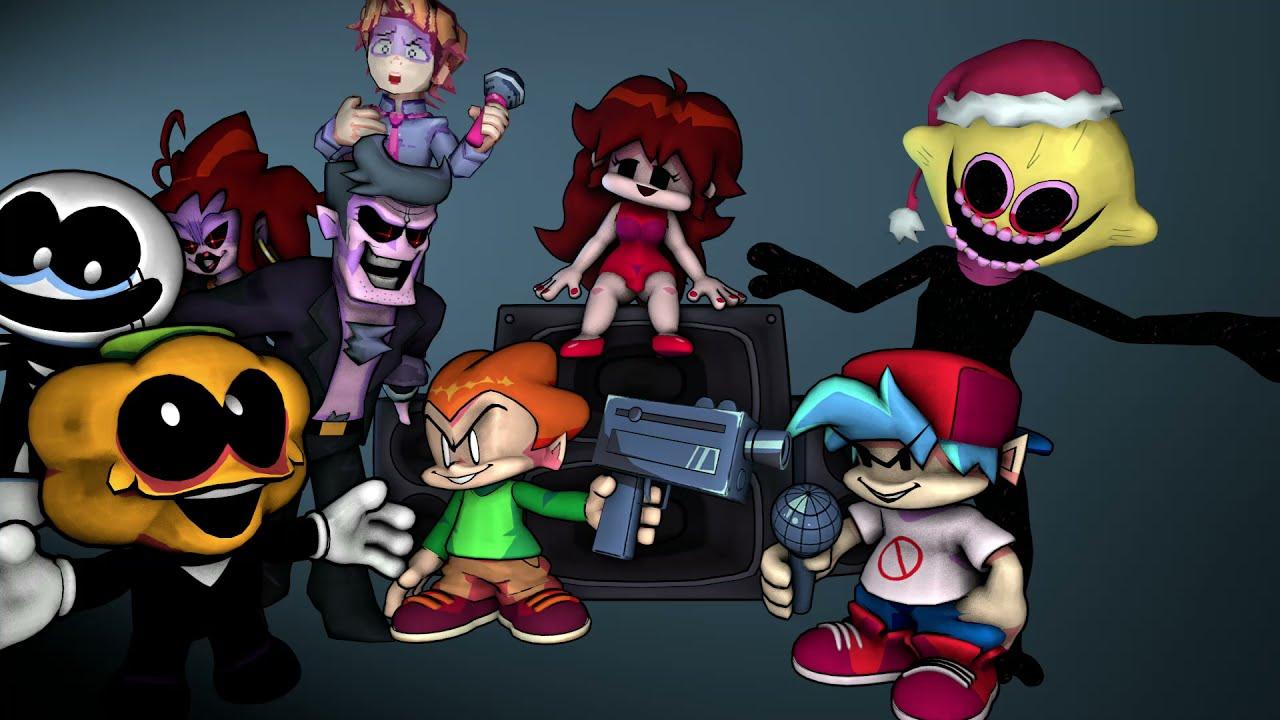 Fortunately, there is a project called Kickstarter, where people share information about their projects, and regular people donate to help them bring their projects to life. At the time of writing this article, Friday Night Funkin has received $2,000,000 in donations from over 50,000 sponsors. You can find more detailed information about it in this news article. Now it's time to talk about what awaits us in the upcoming FNF updates, what we will see, and how the game will change. Will it lose its popularity, or will it continue to thrive for a long time?
It will definitely continue to thrive and become even more popular. There is no doubt about it. Currently, the game is quite "raw," but updates will greatly improve the game, making it much more enjoyable to play. The title will be The Full Ass Game. Here is a list of expected changes:
New weeks: Without a doubt, we can expect new weeks with new interesting characters, music, stories, and more. One of the anticipated weeks will feature the Tankman. According to the developer, they plan to add a total of 20 weeks and over 60 musical tracks to the game. Imagine the amount of quality content.
Built-in multiplayer: This is something the game initially lacked - built-in multiplayer. Fortunately, the developer plans to add this feature to the game. Yes, there is a mod that adds multiplayer to Friday Night Funkin, but it would be nice to have this feature from the beginning.
Improved character animations: This is also a very important aspect. New animations will be added, old ones will be reworked, all in the same style.
New gameplay features: Yes, clicking four buttons in reaction is incredibly fun, but the developers have more plans for the game, so we can expect new gameplay features. Of course, we're not talking about turning Friday Night Funkin into an RPG game; it will remain the same relaxing and cool game.
Champion list: Players will be able to compete with each other, aiming to top the global or regional leaderboards.
Improved visual elements and textures: This one is self-explanatory. Textures will be polished and improved.
Localization: The game has already become popular in many countries, so the developer wants to translate the project into several languages.
Better mod support: Currently, it is possible to install mods for the game, but the developer wants to create a proper system that ensures mod support with easy installation and removal.
These are the major and anticipated changes that will come with the updates. The fundraising campaign is still ongoing, and the current goal on Kickstarter is $10,000,000. This amount will include a separate mobile version for Friday Night Funkin on Android and iOS, an enhanced version for computers (since it already exists), and the development of a web version that allows playing FNF without downloading, directly in your browser. In short, the developer has many plans. Soon, we will inform you about the developer's pricing, as they can add your character to the game in exchange for money, while also helping in the project's development. Stay tuned for news!
Comments
0
Rules for writing comments. For non-compliance - ban!

Prohibited:

Use of profanity (mat) in messages
Communication is not on the topic of the material
Any insults of other participants, including the author of the material
Writing messages in whole or in part in CAPITAL letters (Caps Lock)
Expressing your opinion without supporting it with arguments
The use of links to third-party sites, or the use of images/videos/other content containing the aforementioned links

Messages that violate these rules will be deleted, and malicious violators - deprived of the ability to add comments on the site!