Mod Valheim Veinmine version 1.2.8 for Valheim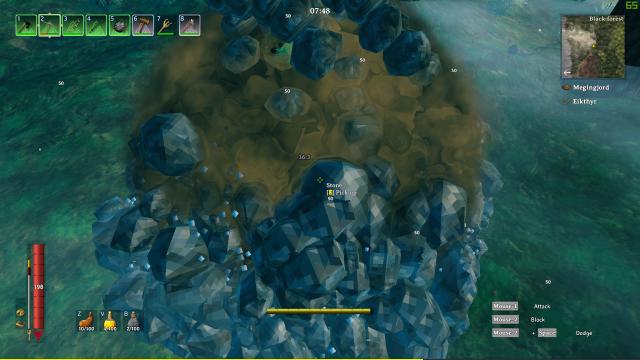 It's annoying to have to dig for hours to get some needed resource? With this mod for Valheim, it will be different, because you can just press the left Alt (default, can be changed in the configuration file) and quickly get all the resources from this source.
Requirements:
BepInEx Pack Valheim
What's new:
- Adaptation for Mistlands update.
Rules for writing comments. For non-compliance - ban!

Prohibited:

Use of profanity (mat) in messages
Communication is not on the topic of the material
Any insults of other participants, including the author of the material
Writing messages in whole or in part in CAPITAL letters (Caps Lock)
Expressing your opinion without supporting it with arguments
The use of links to third-party sites, or the use of images/videos/other content containing the aforementioned links

Messages that violate these rules will be deleted, and malicious violators - deprived of the ability to add comments on the site!