How to determine baby's sex in The Sims 4
Do you want to prepare for the birth of your child, set up the nursery, and buy all the necessary toys, but you're unsure about the gender? In The Sims 4, you have the option to find out the baby's gender in advance. Let's delve into the details of how to do that.
Using a Doctor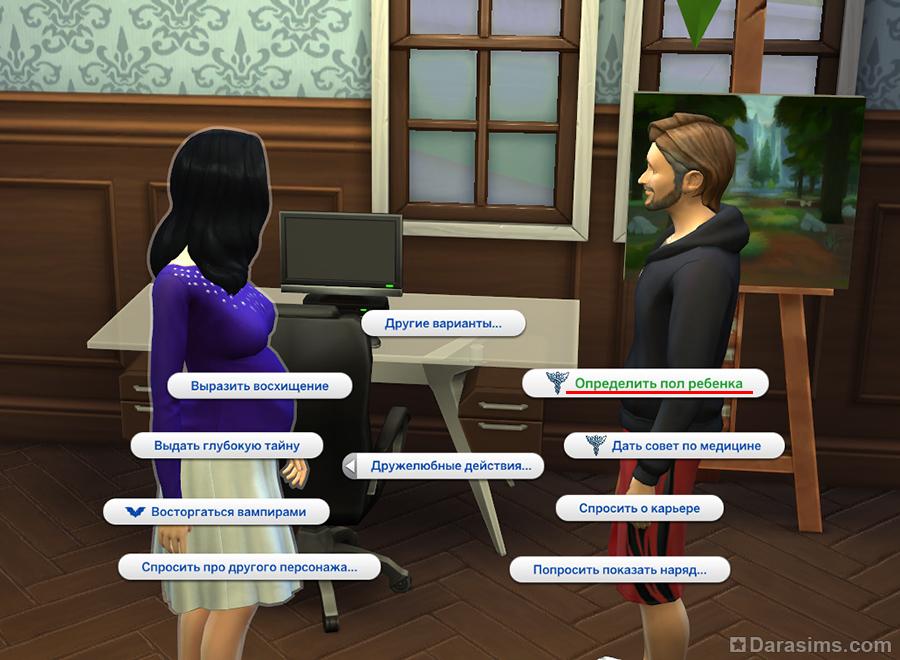 With the "Get to Work" expansion, the doctor career was introduced. If you have a sim who is a medical professional, they can determine the gender of the baby and inform the parents. This information will appear in a dialogue box in the upper right corner of the screen.
At the Hospital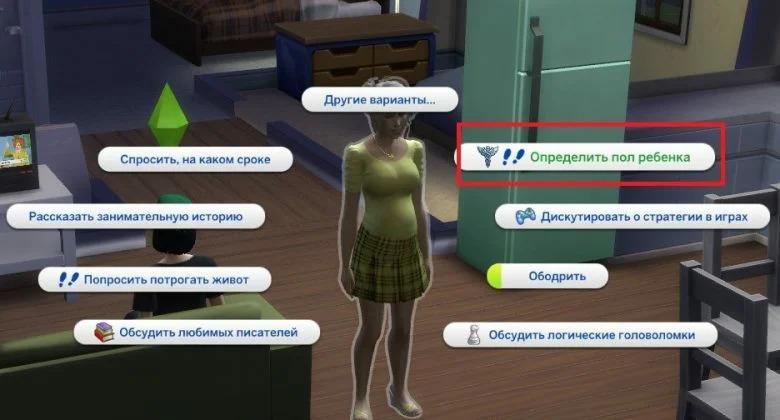 A sim can independently go to the hospital to find out the gender of the future baby. To do this, click on the character, select "Determine Baby's Gender," and wait for the sim to return from the hospital.
Ultrasound Mod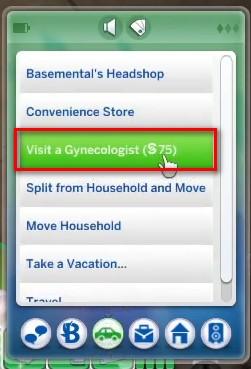 These were the two main methods listed above that allow you to determine the baby's gender without using cheats or mods in the "vanilla" version of the game.
With the Ultrasound Scan mod, sims can visit a gynecologist, consult with a doctor, and find out the baby's gender. It works in conjunction with Wicked Whims.
By the way, in the latest versions of Wicked Whims, characters can undergo an abortion at any stage. In theory, using these two mods, you can freely choose who will be born (or not born) into your family.
Influencing the Baby's Gender
The game provides the opportunity to influence the gender of your sim's baby. The method is classic and carried over from previous iterations of the game:
For a boy: listen to alternative music and eat carrots;
For a girl: listen to pop music and eat strawberries.
The sooner you start taking these actions, the greater the likelihood of having a baby of the desired gender.
Comments
0
Rules for writing comments. For non-compliance - ban!

Prohibited:

Use of profanity (mat) in messages
Communication is not on the topic of the material
Any insults of other participants, including the author of the material
Writing messages in whole or in part in CAPITAL letters (Caps Lock)
Expressing your opinion without supporting it with arguments
The use of links to third-party sites, or the use of images/videos/other content containing the aforementioned links

Messages that violate these rules will be deleted, and malicious violators - deprived of the ability to add comments on the site!