Mod Harmony version 2.3.0.174 for Mount And Blade: Bannerlord 1.0.0+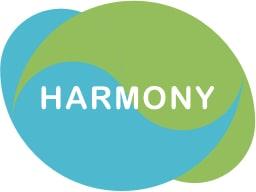 Harmony for Mount And Blade 2: Bannerlord is an incredibly important tool, a library that besides its standard functions is also a key component for the majority of mods. If you download Harmony, you will get access to many mods. In addition, the tool itself adds a debug menu, which is opened using the CTRL+ALT+H key combination.

Attention! In the list of mods, keep Harmony as high as possible, preferably in the first place. In addition, Harmony is suitable not only for Mount And Blade Bannerlord, but also for 7 Days To Die, BattleTech, Besiege, Cities:Skylines, Kerbal Space Program, Oxygen Not Included, Ravenfield, Rimworld, Sheltered, Stardew Valley, Staxel, Subnautica, The Ultimate Nerd Game, Total Miner, Unturned and other games.
What's new:
- Adaptation for versions 1.0.0+.
Rules for writing comments. For non-compliance - ban!

Prohibited:

Use of profanity (mat) in messages
Communication is not on the topic of the material
Any insults of other participants, including the author of the material
Writing messages in whole or in part in CAPITAL letters (Caps Lock)
Expressing your opinion without supporting it with arguments
The use of links to third-party sites, or the use of images/videos/other content containing the aforementioned links

Messages that violate these rules will be deleted, and malicious violators - deprived of the ability to add comments on the site!