Genshin Impact 2.4 Festival of Lights Gifts: Where to Get and How Many Primogems Can Be Obtained.
The celebration continues for all players! Soon everyone will be able to pick up the first of 5 rewards in the in-game mail, sent in honor of the Chinese New Year.
When will the rewards arrive in Genshin Impact?
For this event, you will be able to get 3/4 event rewards, primogems, food, and a few books!
Rewards on Asia are distributed at 21:00 MSK, and players in Europe can pick up rewards at 2 or 3 o'clock in the morning MSK. The time for America is still unknown.

Why did I get two rewards instead of one?
During the distribution of rewards on Asia, the developers encountered problems - some players received two rewards on the first day, instead of one. After a while, the developers responded and apologized for the inconvenience. They wrote approximately the following:
Those who have not yet received the second reward - will receive it (applies to all servers).
It is unknown whether the reward will be removed from subsequent rewards. If not, then everyone will get 4 rewards for the event!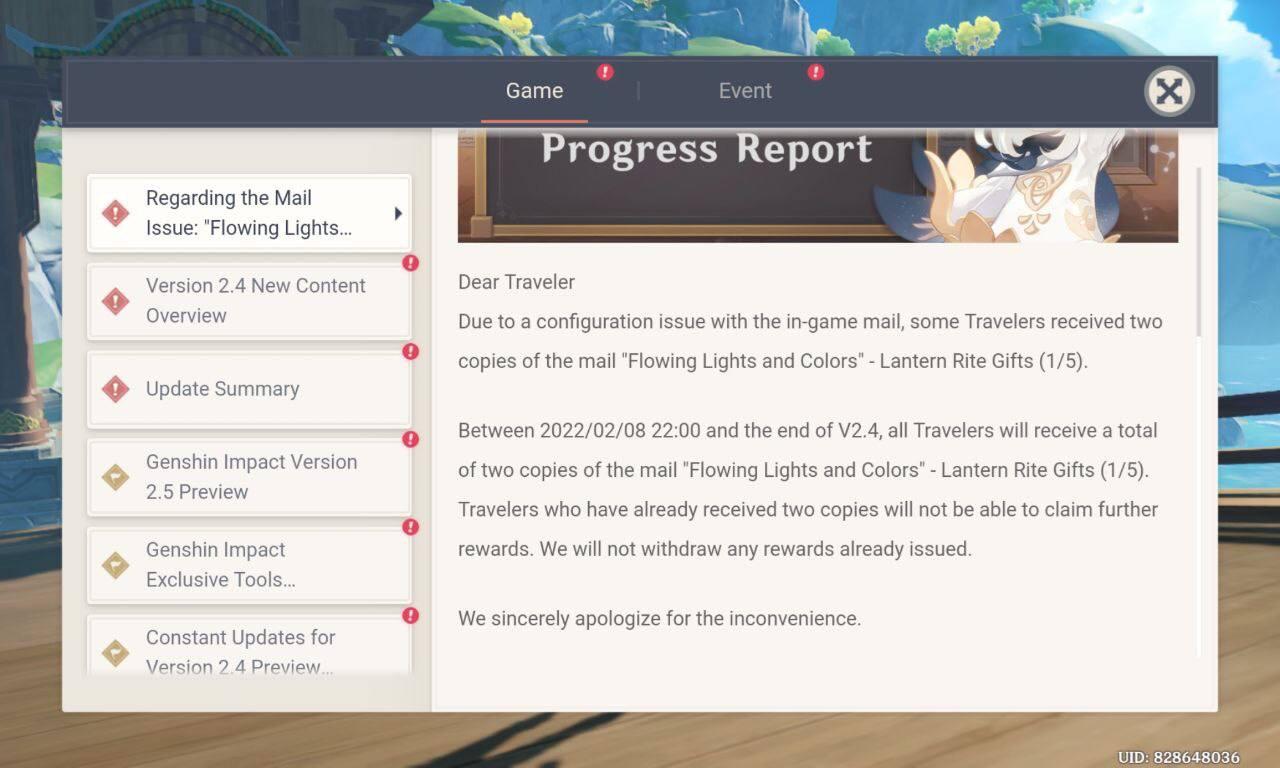 Comments
0
Rules for writing comments. For non-compliance - ban!

Prohibited:

Use of profanity (mat) in messages
Communication is not on the topic of the material
Any insults of other participants, including the author of the material
Writing messages in whole or in part in CAPITAL letters (Caps Lock)
Expressing your opinion without supporting it with arguments
The use of links to third-party sites, or the use of images/videos/other content containing the aforementioned links

Messages that violate these rules will be deleted, and malicious violators - deprived of the ability to add comments on the site!