6 day of the "Verdict of Blades" event in Genshin Impact: how to complete "Charge and Breach" and get the maximum score
"Verdict of Blades" in Genshin Impact - a combat event in version 4.0 where you need to fight against various enemies within a time limit. Each stage provides players with a new buff that will determine the composition of your team. In this guide, we will discuss which teams to choose for completing the 6th stage of the event "Verdict of Blades" titled "Charge and Breach"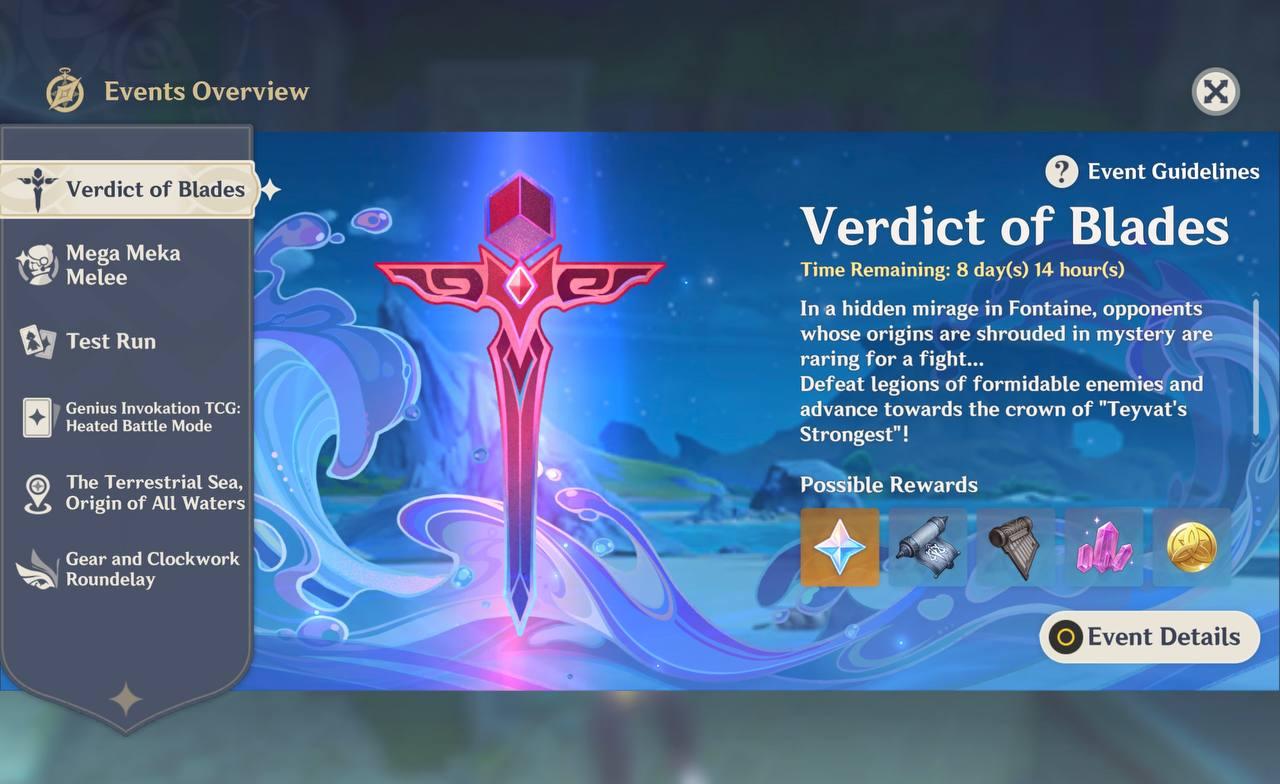 STAGE "Charge and Breach" IN GENSHIN IMPACT: BEST TEAMS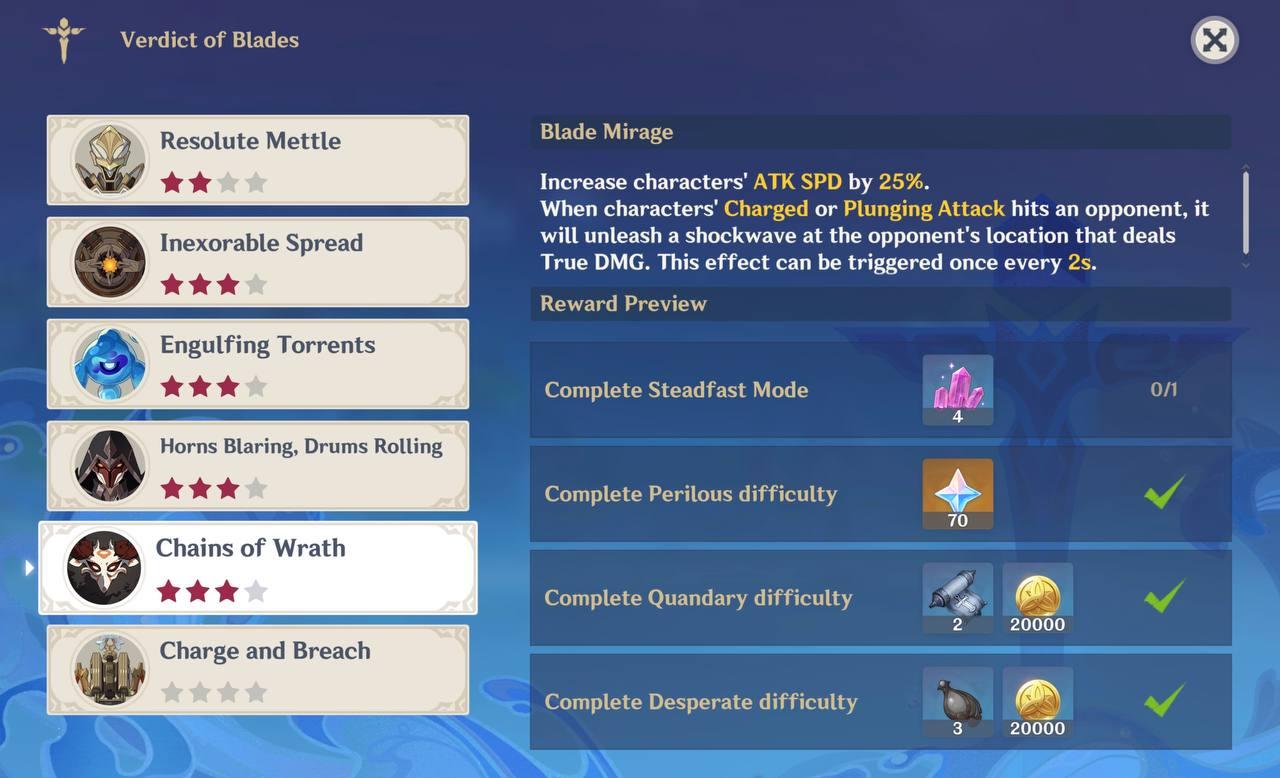 Unfortunately, this stage will only be available tomorrow, so come back a little later!
Comments
0
Rules for writing comments. For non-compliance - ban!

Prohibited:

Use of profanity (mat) in messages
Communication is not on the topic of the material
Any insults of other participants, including the author of the material
Writing messages in whole or in part in CAPITAL letters (Caps Lock)
Expressing your opinion without supporting it with arguments
The use of links to third-party sites, or the use of images/videos/other content containing the aforementioned links

Messages that violate these rules will be deleted, and malicious violators - deprived of the ability to add comments on the site!