Genshin Impact Anniversary 2023: date, gifts and other information
Dear Genshin players, very soon we will celebrate the third anniversary of our beloved game! Reflecting on this, it makes you want to shed a tear, remembering the first banner, and smile, thinking about the immense journey we've already taken in Teyvat. One way or another, we have gathered here to discuss important questions: when will the third anniversary of Genshin Impact be, and what gifts can we expect.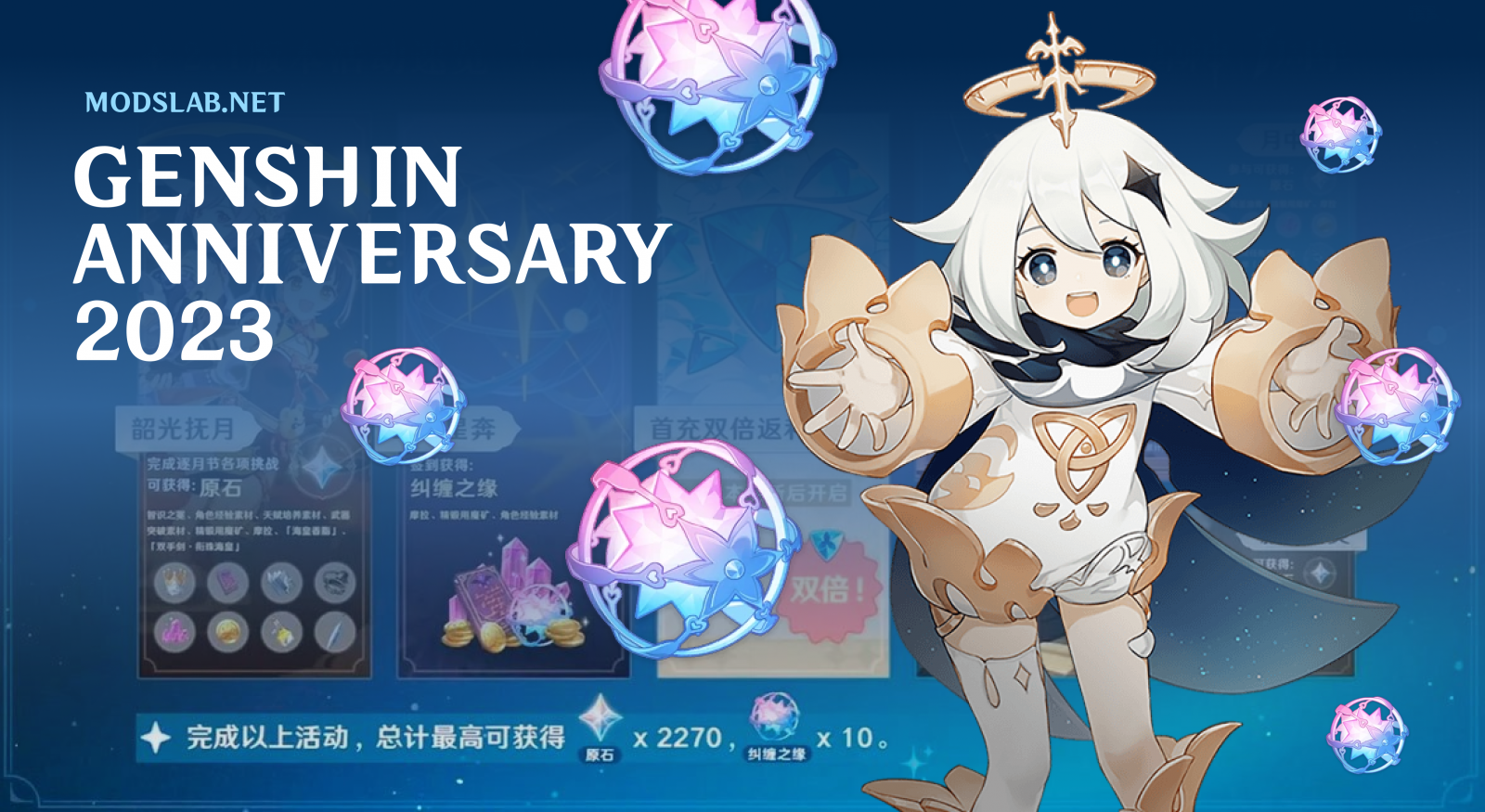 When is Genshin Impact's 2023 Anniversary
The game's anniversary coincides with update 4.1 - the Wriothesley and Neuvillette banner. To celebrate this occasion, we will return to Mondstadt with our friends, immersing ourselves once again in the nostalgic atmosphere of days gone by.
The exact date of the anniversary is September 28, 2023.
What Will Be Given on GENSHIN IMPACT's Anniversary
Here, miHoYo doesn't surprise us with their originality - the gifts will be the same as always.
For those who might have forgotten:
10 Acquaint Fate from login event
2270 Primogems via in-game mail
This is what awaits us for free this year. Let's look forward to it!
Comments
0
Rules for writing comments. For non-compliance - ban!

Prohibited:

Use of profanity (mat) in messages
Communication is not on the topic of the material
Any insults of other participants, including the author of the material
Writing messages in whole or in part in CAPITAL letters (Caps Lock)
Expressing your opinion without supporting it with arguments
The use of links to third-party sites, or the use of images/videos/other content containing the aforementioned links

Messages that violate these rules will be deleted, and malicious violators - deprived of the ability to add comments on the site!