Genshin Impact 1.6 Leaks: How Much Will the Jin Skin, Kazuhiko Intro, Baala Cutscene and More Cost?
In this article we will tell you how much the costume of Jin "Sea Breeze" will cost, as well as show you a
video trailer of Kazuha's story
, a cutscene with Ba'al and much more. Let's go!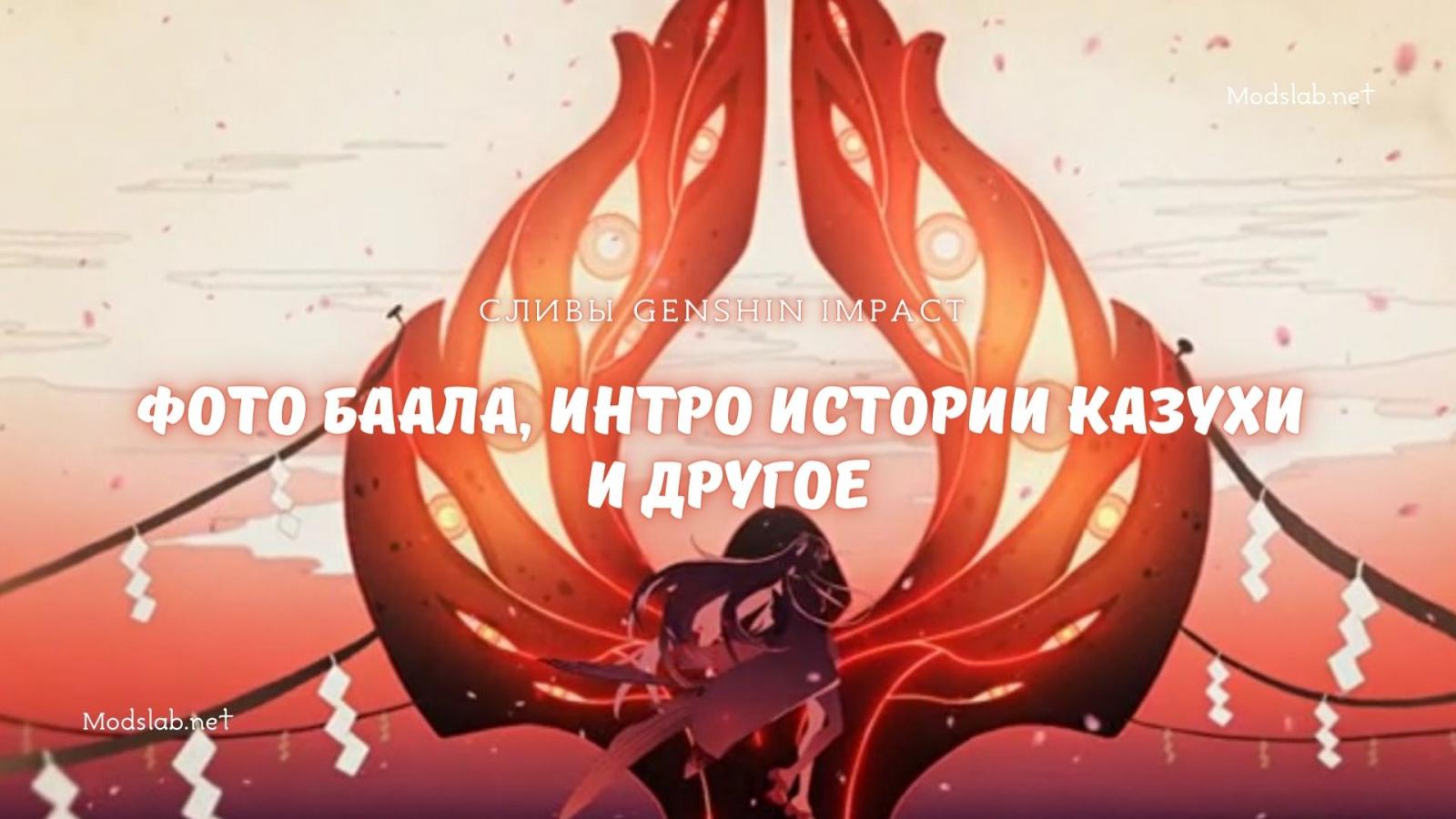 Trailer of Kazuha's backstory: description
The leaked clip shows both the past and present of Kazuha in Genshin Impact. In addition to Kazuha, the video features his fallen ally Kuze Saru, as well as Ba'al, the Electro Archon of Inazuma, who, according to rumors, is very similar to Raiden Mei from "Honkai Impact".
Our Telegram channel with fresh Genshin leaks

Below you can get acquainted with the story of Kazuha, which reveals the true motives of the guy to run away from Inazuma.
Kazuha's leaked storyline cutscene

Credits: @dimbreath #GenshinImpact #Genshin_Impact #genshinimpactleaks #genshin pic.twitter.com/7G6ZJR8TvR
— Genshin Impact 24X7 (@Genshin247) May 31, 2021
First look at Ba'al:
First look at the Electro Archon - Baal from Kazuha's story cutscene.#GenshinImpact pic.twitter.com/FHf96x2OC0
— Genshin Impact News (@GenshinImpactUp) May 31, 2021
Price of Jin's skin
According to the latest information, the costume of Jin will cost within the limits of 1350 Creation Crystals. It is important to note that the price may vary depending on the region.
Comments
2
Rules for writing comments. For non-compliance - ban!

Prohibited:

Use of profanity (mat) in messages
Communication is not on the topic of the material
Any insults of other participants, including the author of the material
Writing messages in whole or in part in CAPITAL letters (Caps Lock)
Expressing your opinion without supporting it with arguments
The use of links to third-party sites, or the use of images/videos/other content containing the aforementioned links

Messages that violate these rules will be deleted, and malicious violators - deprived of the ability to add comments on the site!