Far Cry 6
No new mods for yesterday
No new mods for the month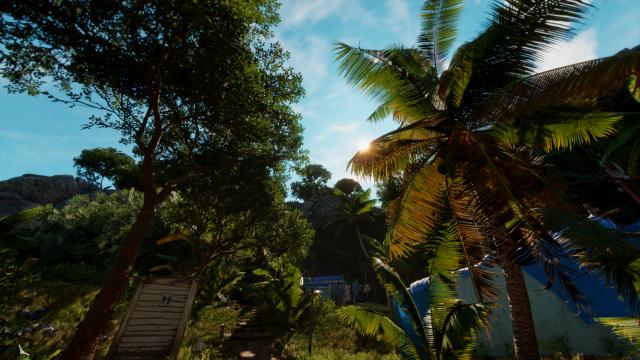 Clean View
The first mod for Far Cry 6. Removes annoying screen effects, making it cleaner. Effects such as dirt, sun glare, graininess and more have been removed. There are 2 versions. The first version is for the standard game, the second version (in the additional files) is for HD textures. Installation via FC6 Mod Installer.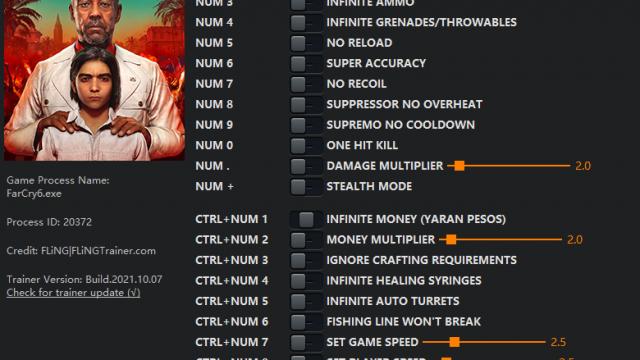 21+
Finally, the first cheat-trainer for Far Cry 6 with 21+ features has been released. Among them: - Infinite Health; - Infinite Ammo; - Infinite Stamina; - One-Hit Kill; - Infinite Grenades; - Infinite Money; - Invisibility; - Set Player Speed, Game Speed, Jump Height; - Disable Supremo Reload; - Much more (visible on the screenshot)!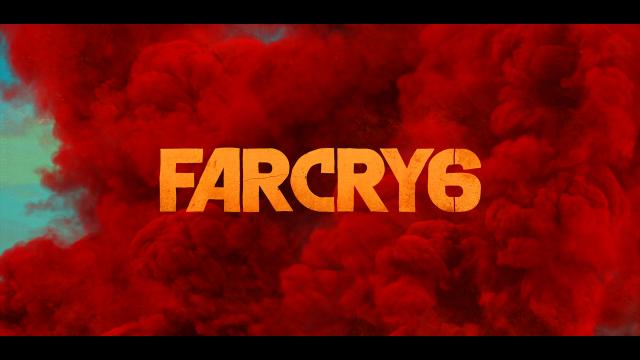 Fan Kit
So-called Fan Kit for Far Cry 6, which contains a lot of interesting things: covers for both your PC and mobile phones, various screenshots, art, logos, and many other materials related to the game. Official version from the developers.